Ted Lieu says he doesn't want Ed Buck's money, will give contributions to civil rights groups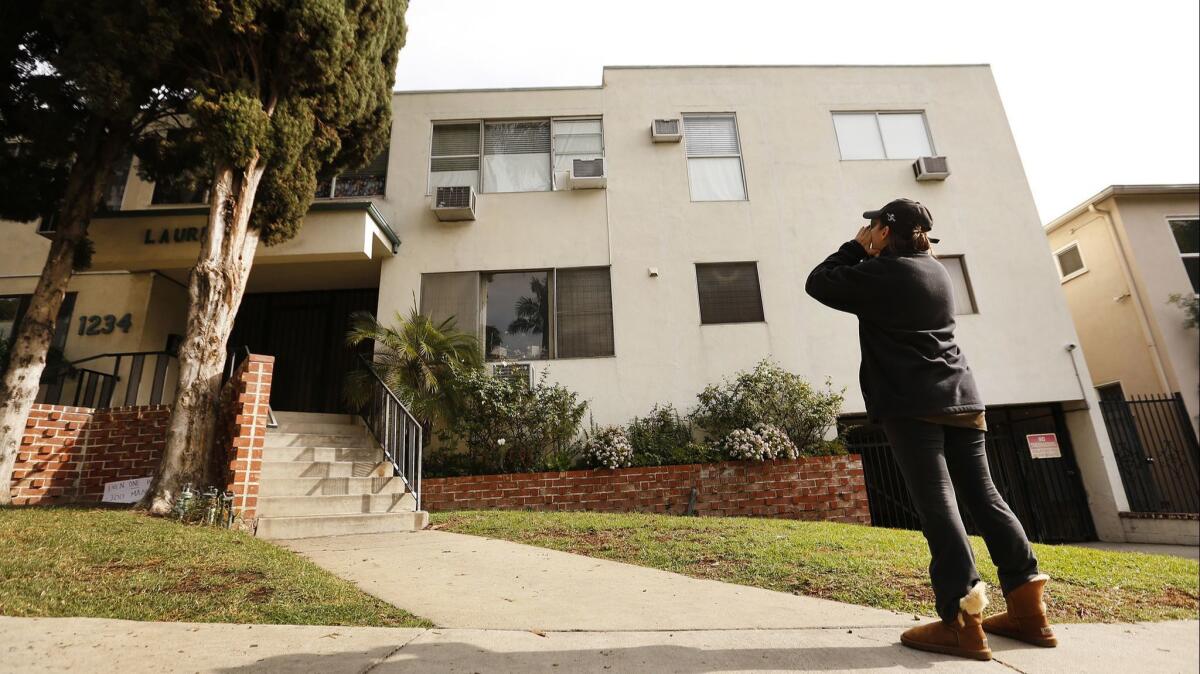 After the body of a black man was found in longtime Democratic donor Ed Buck's West Hollywood apartment this week, U.S. Rep. Ted Lieu announced he will donate more than $18,000 in campaign contributions he received from Buck to LGBTQ and African American civil rights organizations.
Buck's Laurel Avenue apartment has been the scene of the apparent overdose deaths of two black men in the last two years, authorities said.
"I am deeply disturbed by the latest revelations of a second death by overdose at the home of Ed Buck," Lieu (D-Torrance) said in a statement Tuesday afternoon. "While we await the results of the law enforcement investigation, I am going to donate the contributions I have received from Mr. Buck to my federal campaign."
Lieu said he will donate $5,000 to Lambda Legal; $5,000 to the NAACP; $3,000 to GLAAD; $3,000 to The Trevor Project; and $2,500 to the Equality California Institute.
In the past, Buck has donated money to President Obama, Hillary Clinton, former state Sen. Kevin de León, West Hollywood city council candidates and numerous other politicians, including Lieu.
The case has drawn national attention.
In a statement this week, the National LGBTQ Task Force said: "We join the chorus of voices asking questions and demanding a swift and thorough investigation. Anything less, and the local prosecutors and political leadership will be held accountable. It's time that they understand that we are angry, tired and unwilling to accept placating words, inertia or indifference when these tragedies occur."
Jasmyne Cannick, a political consultant who has advocated for Moore's family and organized a protest Monday outside Buck's home, says she believes Buck has gotten special treatment because of his activism and fundraising for Democratic candidates, a charge officials have denied.
Los Angeles County sheriff's homicide detectives are investigating the death of a 55-year-old man whose body was found just after 1 a.m. Monday in the apartment of Buck, a onetime West Hollywood City Council candidate and well-known figure in LGBTQ political circles. The man, whose name has not been released, died of an apparent overdose, according to Buck's attorney, Seymour Amster.
Buck, a 64-year-old white man, previously was investigated for the July 2017 death of Gemmel Moore, 26, a black man who died of a methamphetamine overdose in Buck's apartment, which was littered with drug paraphernalia, according to a Los Angeles County coroner's report. Prosecutors this summer declined to file charges.
Few details are known about the death of the second man. But the Sheriff's Department said Monday that Buck was present at the time of the death — as he was with Moore's — and that there will be a secondary review of the Moore case.
Amster said the second man was an "old friend" of Buck's who ingested a substance at another location and "came over intoxicated."
Buck, he said, was not arrested in either case and is cooperating with authorities.
The coroner ruled Moore's death an accident, and an initial review by sheriff's deputies found nothing suspicious. But homicide detectives later launched an investigation after Moore's mother, LaTisha Nixon, and his friends questioned whether the drugs that killed him were self-administered.
Paramedics found Moore naked on a mattress in Buck's living room, which was littered with drug paraphernalia, according to the coroner's report. Moore, who was openly gay, had been homeless and had worked as an escort, his family said.
The Los Angeles County district attorney's office reviewed and rejected four charges related to Moore's death: murder, voluntary manslaughter and furnishing and possessing drugs.
Twitter: @haileybranson
Sign up for Essential California for news, features and recommendations from the L.A. Times and beyond in your inbox six days a week.
You may occasionally receive promotional content from the Los Angeles Times.