Obama Freeway in L.A. looks like it's going to happen, despite the Obamajam jokes
A plan to name a stretch of the 134 Freeway after former President Obama moved forward this week with approval from the California State Senate.
Naming L.A. freeways after living presidents is nothing new — but it sometimes comes with political blowback. And in one case, a correction.
So why Obama?
Obama is no stranger to the area, having attended Occidental College in Eagle Rock in 1979 before transferring to Columbia University in 1981. The roughly three-year stay in the area was enough for state Sen. Anthony Portantino (D-La Cañada Flintridge) to move forward with a dedication to the 44th president.
"California has a long history of designating our freeways as reminders of the accomplishments of important leaders who have shown character, strength and passion," Portantino said in a statement. "President Obama is a laudable person to showcase and for Southern Californians to appreciate."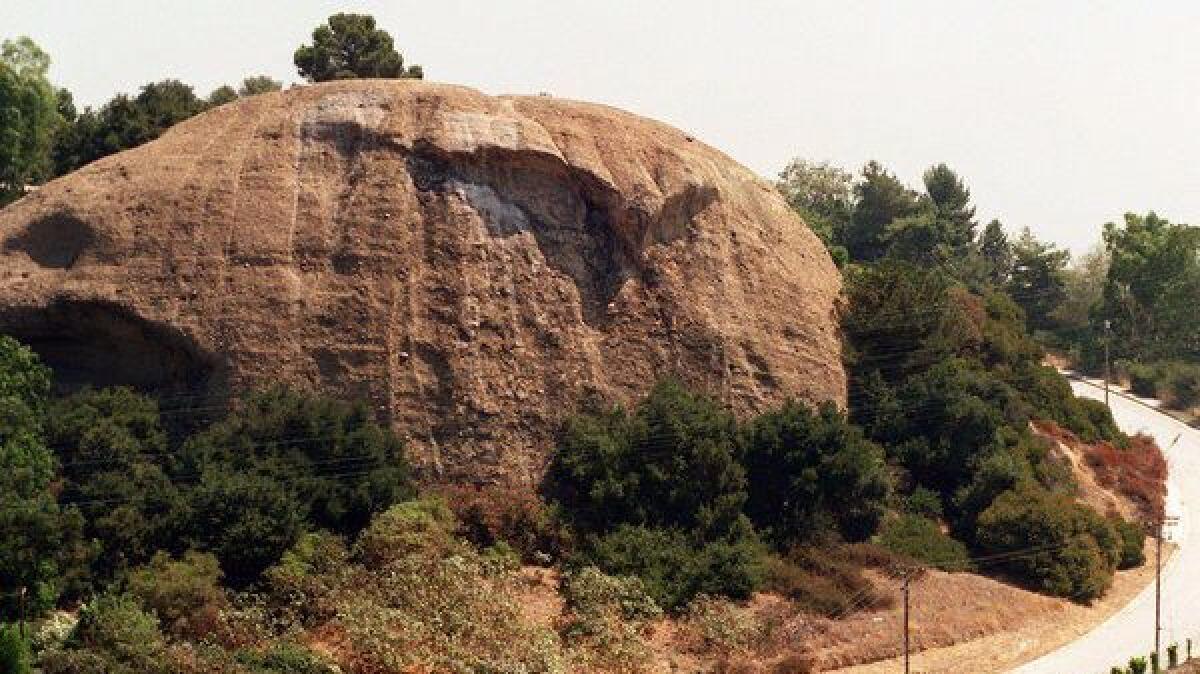 It's scenic route — on a clear day
The Obama freeway would cover California 134 that runs between Interstate 210 and California 2. That covers parts of Glendale, Pasadena and Eagle Rock.
The 134 is not as iconic as L.A.'s busier freeways such as the 101 and 405. But this stretch runs in the hillside above Eagle Rock, offering dramatic views of downtown L.A. and the Pacific Ocean (on clear days). There are also views of Eagle Rock itself.
The L.A. Weekly once listed the 134 as one of L.A.'s more picturesque drives. "Getting stuck in traffic with such a vista wouldn't be so bad — but for some reason, this westbound stretch of the 134 has the added benefit of rarely being congested."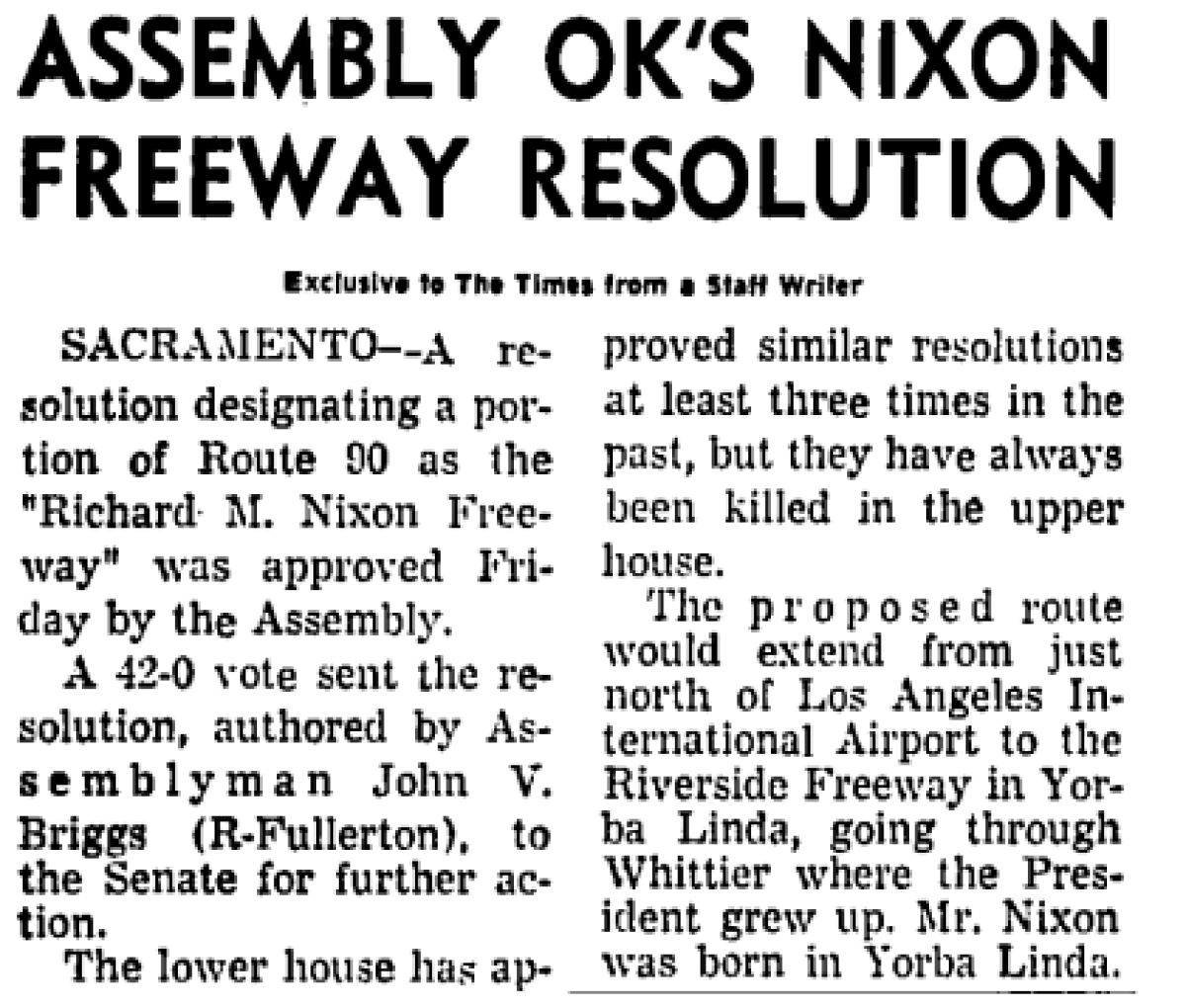 Obama joins Nixon, Reagan on the Mt. Rushmore of roadways
Obama wouldn't be the first living president to get a freeway named after him:
1971
Richard Nixon Freeway
While Nixon was still in the White House, California 90, between the 405 Freeway and Marina del Rey, was named in his honor. In 1976, with Nixon's image tarnished by Watergate, lawmakers quietly responded to the request of local Chamber of Commerce officials and took his name off the 2.5-mile roadway. The Nixon Freeway became the Marina Freeway.
2002
Richard M. Nixon Parkway
Officials agreed to name another small piece of what was once the 90 Freeway — this portion in Yorba Linda — after the former president. The road is near his presidential library.
(Nixon indirectly had another Orange County street named in his honor, this one in San Clemente, home of the "Western White House." City leaders renamed Via del Fronte, the street leading to the La Casa Pacifica mansion, Avenida del Presidente.)
1994
Ronald Reagan Freeway
A 26-mile thoroughfare between the San Fernando Valley and Moorpark was renamed the Ronald Reagan Freeway. Legislators cited his years of public service and his decision that year to disclose his Alzheimer's diagnosis.
Gerald Ford Drive
It's not a freeway. But the former president and noted Coachella Valley resident had a road named after him in Cathedral City and Palm Desert.
Bipartisan support, but some jokes about Obamajam
The renaming has so far sailed through the Legislature. The State Senate approved it on a bipartisan vote of 34 to 1. it now heads to the Assembly. But some Republicans have rolled their eyes as the proposed honor, especially considering the traffic jams the former president's visits to L.A. once generated.
In California alone, several schools have been named after Obama. And in the Monterey Bay town of Seaside, city leaders designated a key street Obama Way.
"I thought it was a good idea," Seaside Councilman Ian Oglesby told the Monterey Weekly. "It's important for our citizens to be able to look at our street signs and aspire to be all they can be."
Last year, Pasadena held a ceremony to commemorate a residence where Obama lived during his sophomore year at Occidental College. A small plaque was installed there.
Landa writes for the Glendale News-Press.
Sign up for Essential California for news, features and recommendations from the L.A. Times and beyond in your inbox six days a week.
You may occasionally receive promotional content from the Los Angeles Times.