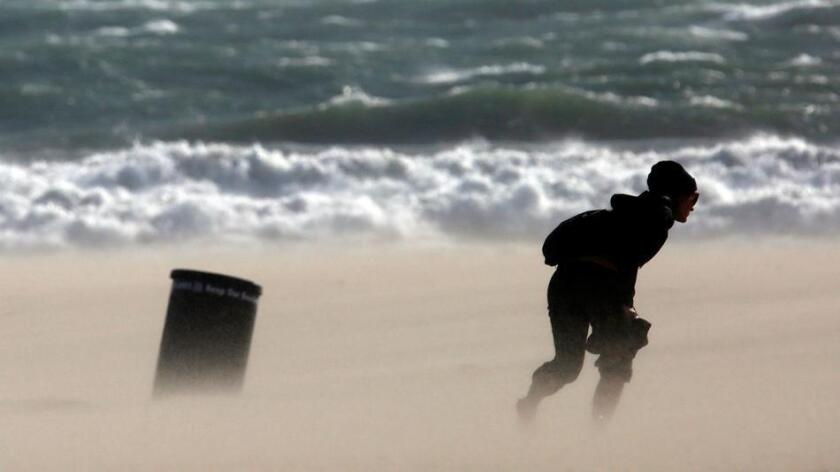 Red flag warnings, indicating an extreme fire danger, remain in effect Sunday for Los Angeles, Ventura and Orange counties due to high winds and low humidity, according to the National Weather Service.
The warnings are in effect until noon for Orange County and until 6 p.m. for Los Angeles and Ventura counties, according to meteorologists with the National Weather Service in Oxnard and San Diego.
Temperatures are expected to hit 94 degrees in downtown Los Angeles today, according to the weather service.
Kathy Hoxsie, meteorologist with the National Weather Service in Oxnard, said humidity is forecast to remain low at less than 10% in the area.
Winds from the north are ranging from 40 to 50 mph in the mountains and 40 mph in the valleys, Hoxsie said. Wind advisories are in effect until 2 p.m. Sunday.
Meteorologist John Dumas in Oxnard said winds will be strongest in canyons. They are expected to subside by Monday, though humidity could remain low through Tuesday.
"If fires start, the conditions would be favorable for rapid spread of fire," Dumas said.
The red flag warning is in effect throughout Los Angeles and Ventura counties, except for the Antelope Valley. In Orange County, the warning is in effect for inland areas and the Santa Ana Mountains but not the coast.
---
UPDATES:
10:40 a.m.: This article was updated with new information about weather conditions.
---