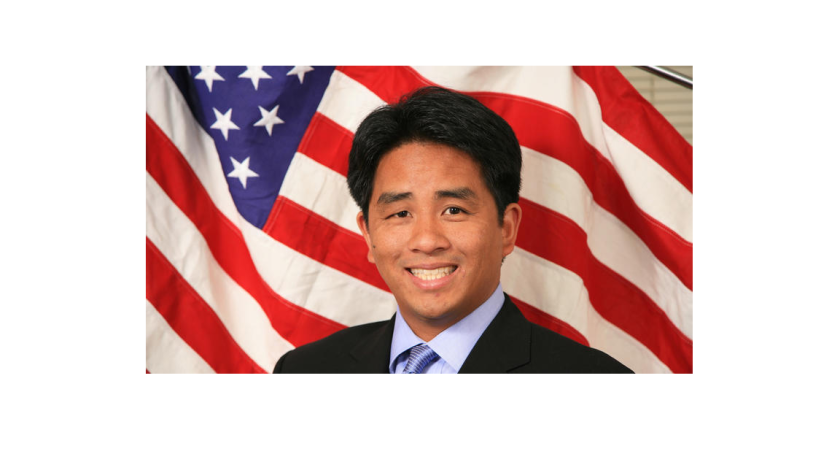 A former volunteer campaign treasurer for Rep. Dana Rohrabacher (R-Costa Mesa) pleaded guilty Tuesday to two dozen felony counts in connection with the embezzlement of more than $300,000 from the congressman's reelection committee.
Jack Wenpo Wu, 46, pleaded guilty to three felony counts of grand theft by embezzlement, 21 felony counts of forgery with sentencing enhancements for theft exceeding $100,000, aggravated white-collar crime over $100,000 and property loss over $200,000, according to Orange County Superior Court records.
The plea was part of an offer from prosecutors that reduced the maximum amount of prison time Wu could face from 20 years and four months to four years and four months. Wu is scheduled to be sentenced March 13, according to court records.
Prosecutors said Wu stole from the campaign partly to help repay a former employer that had fired him on allegations of stealing money.
In 2004, Wu began working as an unpaid treasurer for the reelection committee for Rohrabacher. Wu's duties included paying taxes owed by the committee, filing Federal Election Commission reports, acting as the custodian of records and overseeing the committee's bank accounts.
From 2008 to 2013, Wu was also a controller for Russell Fischer Inc., where he handled accounts receivable, accounts payable and some payroll duties, according to the Orange County district attorney's office.
Wu was paid a $70,000 salary at Russell Fischer until March 2012, when he became an independent contractor for the company while running his own accounting business, Wubell Services, prosecutors said.
At that point, Wu started receiving $2,000 every two weeks for his work at Russell Fischer but also kept taking his original salary, prosecutors said. In all, authorities said, Wu collected more than $71,000 in unauthorized pay between June 2012 and September 2013.
According to prosecutors, Wu also issued an extra $12,000 in unauthorized payments to his company from Russell Fischer in 2013.
Russell Fischer fired Wu in September 2013 after discovering the $83,000 in unauthorized outlays. Wu made restitution payments to Russell Fischer in late 2013 and 2014.
According to authorities, Wu tried to repay at least some of the amount he owed with money from Rohrabacher's campaign fund.
The campaign committee discovered in May 2015 that $170,000 was missing from the account when a manager tried to use one of the committee's debit cards and the transaction was denied.
Wu was fired from the campaign, and Rohrabacher's office released a statement saying Wu had admitted to embezzlement.
Fry writes for Times Community News
---