Trump administration began separating children from parents earlier than thought, study shows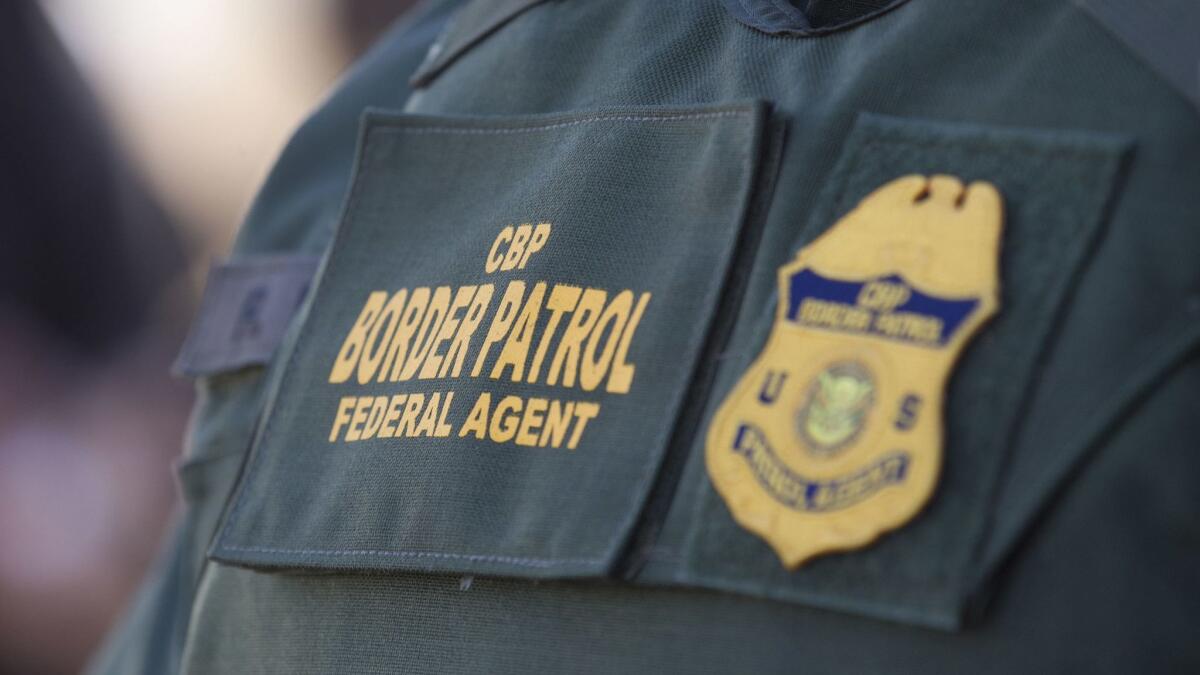 Even before the Trump administration's "zero-tolerance" policy went into effect in May, parents who crossed the border illegally ended up deported without the children they came with, according to a new report.
At least 228 children were left behind when their parents were removed after they crossed illegally together into the U.S. in April, according to the Transactional Records Access Clearinghouse of Syracuse University. That's one month before Atty. Gen. Jeff Sessions announced that the Department of Homeland Security would refer everyone caught crossing the border for prosecution, a policy that led to public outrage over family separations and adults deported without their children.
Though the administration has said that family separations had to occur for parents to go into federal criminal custody, TRAC found that only one parent of the 228 children was referred for prosecution.
"It would appear most separations through at least April of this year took place for entirely different reasons than the rationale the administration has given," the report concludes.
The Trump administration has railed against the numbers of arriving families at the border and used that to justify its policies. When Sessions came to San Diego to announce the zero-tolerance policy, he said the measure was necessary because of "massive increases in illegal crossings."
"Today, we're here to send a message to the world that we're not going to let our country be overwhelmed," Sessions said. "People are not going to caravan or otherwise stampede our border."
Through public records requests, TRAC obtained Border Patrol data indicating the ages of people caught crossing the border since October 2014 and whether they were traveling with family members. Prior to this, data released by the government have not shown how many arriving family members were adults and how many were children.
Because families vary in size, it was difficult to determine how many families were actually coming into the U.S.
TRAC found that the number of adults arriving with children decreased 14.5% this fiscal year when compared with the same time period in 2017. Just over 23,000 adults with children have been caught by Border Patrol through April of this fiscal year. The agency apprehended just over 27,000 through April last fiscal year.
That trend is also true for family apprehensions along the California border. Agents apprehended 1,373 adults with children through April of fiscal 2018, an 18% drop from the same time last year.
While children who arrive at the border alone tend to be in their teens, children who arrive with parents often are much younger, the report says. More than half of the children arrested with their parents by Border Patrol agents in fiscal 2018 were 7 or younger.
Homeland Security did not respond to a request for comment about the report's findings.
To figure out whether any parents were deported, the report analyzes Border Patrol dispositions — the agency's initial determination of what should happen to a person its agents apprehend. The agency relies on a variety of factors, including criminal and immigration history, available bed space in detention facilities and whether the person arrived with family members.
The report assumes that people who were put into a process called expedited removal, which allows officials to order migrants deported without sending them to see immigration judges, were deported unless they were flagged as having asylum claims. (Asking for asylum pauses an expedited removal until an immigration judge decides whether the migrant qualifies for protection.) It also assumes that people whose disposition indicated they already had been ordered removed by judges were re-deported.
It is possible that a person's outcome could change after he or she has left Border Patrol custody. For example, sometimes immigrants in expedited removal make asylum claims to the officers responsible for deporting them, who typically are part of Immigration and Customs Enforcement, not Border Patrol.
Individual cases of parents forcibly being separated from young children surfaced last year after then-Homeland Security Secretary John Kelly indicated he was considering using family separation as a deterrent policy. The American Civil Liberties Union launched a class-action lawsuit in February over the issue, and a federal judge in San Diego this week ordered the Trump administration to reunite separated parents and children within 30 days.
Some family separation occurred before President Trump took office. Historically, when both parents arrived with their children at the border, fathers would typically be detained, while mothers were released until their court hearings. Adult children, some as young as 18, arriving with their parents would similarly be split apart.
Their court cases would be decided separately, often by different judges in different courts. That meant some family members could be deported while others were granted permission to stay in the U.S.
Morrissey writes for the San Diego Union-Tribune.
Sign up for Essential California for news, features and recommendations from the L.A. Times and beyond in your inbox six days a week.
You may occasionally receive promotional content from the Los Angeles Times.