UC Irvine is under fire for rescinding 500 admission offers two months before fall term begins
Ashley Gonzalez was sent a letter of admission to UC Irvine. Just weeks before the fall term begins, however, the university has rescinded the offer. On Wednesday the university readmited her.  (Video by Robert Gauthier / Los Angeles Times)
For four years, Ashley Gonzalez skimped on sleep, family outings and hanging out with friends to excel at John Marshall High School in Los Angeles. Her work paid off when she achieved her lifelong dream of admission to the University of California.
Then UC Irvine, her campus of choice, abruptly rescinded its acceptance, just two months before the start of the fall quarter.
"I felt I was going to pass out. I couldn't stop crying," the 18-year-old said in tears as she recounted her story in an interview.
UCI's stated reason for the rescission, Gonzalez said, was that the campus had not received one of two required transcripts on time — though she and her mother say they mailed out both documents in the same envelope two weeks before the July 1 deadline.
Gonzalez, who has filed an appeal, is one of 499 UCI students whose offers of admission have been withdrawn for this fall — 290 of them for transcript issues and the rest for poor senior-year grades, according to campus data.
The withdrawals have kicked up a storm of protest on social media, with scores of students expressing outrage and pleading for help on Twitter, Reddit and the UC Irvine Class of 2021 Facebook page. Many insist the rescission notices cited reasons either minor or bogus — or gave no reason at all. They speculated that the campus simply was coming up with excuses to solve a problem after more students than expected said they planned to attend.
"UCI overenrolled freshmen, so they might be withdrawing admissions on purpose to kick as many students out," said Emily Roche, 18, who was told her acceptance was canceled because her transcript had not arrived on time.
On Friday, campus spokesman Tom Vasich conceded that the admissions office was more stringent than usual about checking requirements "as a result of more students accepted admissions to UCI than it expected."
Thomas A. Parham, vice chancellor of student affairs, wrote a letter to affected students Friday apologizing for the distress caused and urged those who felt they had been treated unfairly to file appeals. He said that all accepted students who met the admission conditions would be allowed to attend and that UCI would not withdraw admission offers because of overenrollment.
"I acknowledge that we took a harder line on the terms and conditions this year and we could have managed that process with greater care, sensitivity and clarity about available options," he said in a message sent to all students whose admissions were revoked. "For those who felt ignored or mistreated, I sincerely apologize."
Brent Yunek, associate vice chancellor of enrollment services, confirmed that more students signed formal statements of intent to register than anticipated — the share of California freshmen who did so, for instance, rose to 26.4% from 24.6% last year, he said.
Overall, about 7,100 of the 31,103 freshmen offered admission to UC Irvine for this fall accepted it as of May, according to the UC Office of the President. That amounts to 850 more students than UC Irvine's planned freshman class of 6,250, though some are expected to decide to enroll elsewhere this fall in what is known as "summer melt." Still, in the last two years, the summer drop-off has been only about 250 students.
Yunek said UCI had revoked acceptances only for students who had not met the conditions of their admission contracts. Those conditions include receiving a high school diploma, maintaining a weighted 3.0 senior-year grade-point average with no Ds or Fs in UC-approved courses and meeting deadlines for submitting all official high school and college transcripts and test scores.
Yunek said data for previous years were not immediately available, so he could not say whether this year's rescissions were unusually high. All colleges and universities set conditions that admitted students must meet or face rescissions — one reason schools warn against "senioritis" — and UC campuses vary widely in their cancellations. UCLA revoked seven freshman offers this year and UC San Diego nine. UC Davis has yet to send out rescission notices this year but has averaged about 150 in each of the last two years, a spokeswoman said.
At UC Irvine, admissions officials worked hard to process appeals quickly, Yunek said — and 63 of 295 students who filed them have had their acceptances reinstated so far.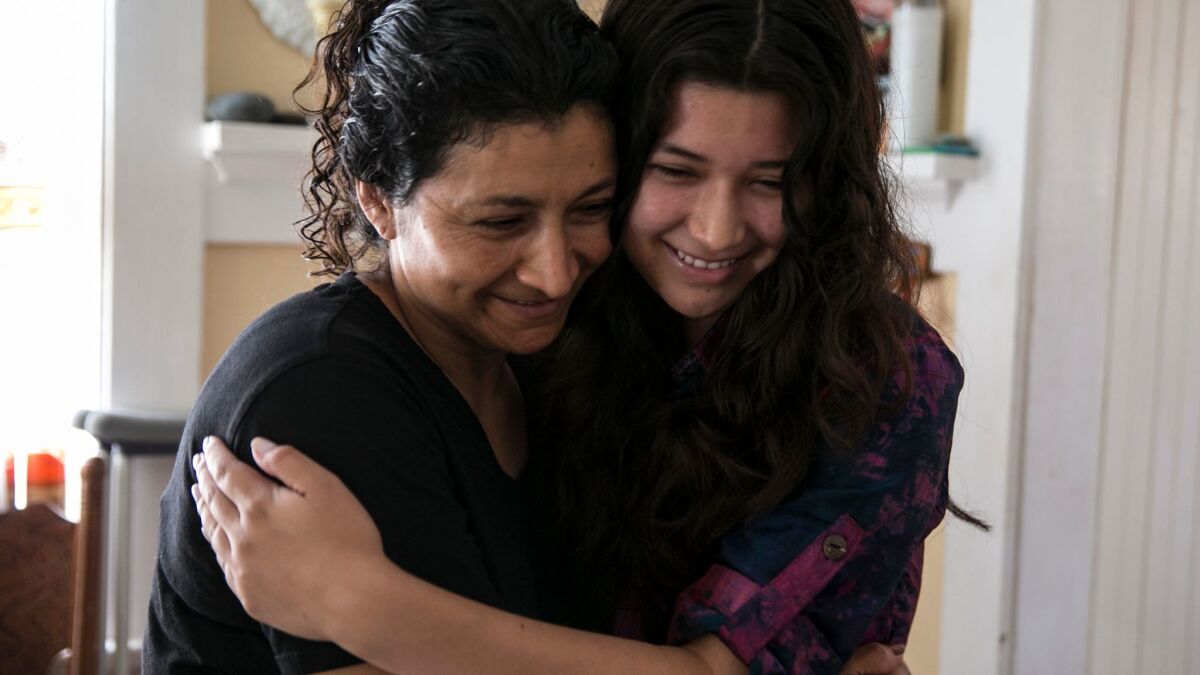 "In any case where we've identified administrative errors on our part, we're correcting them," Yunek said. "The guiding principle we're using now is that we're trying not to hold students accountable for situations out of their control."
The executive cabinet of the Associated Students of UC Irvine has rallied behind the students, demanding that officials apologize for any admission errors, provide clear explanations for each rescission, return all related payments and establish a special process for those formerly accepted students who will now wind up at community colleges to transfer to UC Irvine after two years.
A petition stating these demands had been signed by more than 640 students, relatives, alumni and community members as of Thursday afternoon.
"We are so sorry that UCI admin has decided to ruin students lives.... They NEED to be held accountable for their actions, and they need to know that we will not just sit back and allow them to take advantage of students," a separate student body statement said.
In his apology Friday, Parham said he has directed the admissions team to step up personal outreach to all students notified of rescissions and has added staff to review appeals and answer phones — noting that an outdated telephone system had contributed to delays.
"We are committed to correcting any errors swiftly and providing the help you need in an empathetic and understanding way," he said.
Roche, who graduated this spring with a 4.11 GPA from William S. Hart High School in Newhall, said she learned of her rescission only after seeing the uproar on Facebook and checking her UC Irvine online portal last week. When an admissions officer subsequently told her the campus never received her high school transcript, she got a note from the high school registrar saying that the transcript had been sent on June 20 and appealed the rescission.
Another student said a campus official told him that he had violated a freshman admission requirement but could not tell him which one. He asked to be identified only by his first name, Carson, to avoid jeopardizing future admissions prospects.
"They're pretty much leaving us in the dark," said the 22-year-old, who had planned to major in neurobiology after completing four years with the U.S. Marine Corps. "They seem like a monolithic bureaucracy, and students are completely powerless. When I talk to them, it's like talking to a wall."
He said he turned down an offer from UC San Diego and a $30,000 scholarship from UC Santa Cruz in favor of UC Irvine, but those options are no longer available. He's appealed his rescission but is also making plans to attend Irvine Valley College if that fails.
Allen Chung is one of the lucky ones whose appeal worked. The Loyola High School graduate said he was shocked to receive a rescission notice after he had signed up for orientation, applied for student housing and even bought furniture for his dorm room. After multiple calls to the admission office — recordings asking him to call back later, and 90 minutes spent on hold — he said he finally was told that his transcript was missing a graduation date.
Loyola gave Chung a copy of his transcript, which he said always included the graduation date, along with evidence that it was sent on time and a letter of support from the principal. Chung drove to Irvine last week to deliver the documents personally. He was readmitted two days later.
"It was a huge weight off my back seeing my future revived," he said.
Gonzalez, meanwhile, is still awaiting a decision. Her parents are Guatemalan immigrants who never attended high school and work as an auto technician and a housekeeper. She said she has long seen the UC system as her path to a better life and a bigger home for her family.
To try to get to UC Irvine, she earned a 4.0-plus weighted GPA in honors and Advanced Placement classes, mentored younger students and volunteered at an animal shelter and wellness foundation. She said she sometimes studied until 5 a.m. and missed every family party during her junior year.
When her acceptance was rescinded, she said: "I thought my future was over. I worked so hard. I felt it wasn't fair."
Asked what she would do if her appeal failed, she was silent as her eyes filled with tears.
ALSO
UC on track to enroll 2,500 more Californians this fall, but admission offers decline from last year's near-historic gains
UC Irvine's rare distinction: It's an elite research university that's a haven for Latinos
These small, little-known colleges may be more affordable than you think
---
UPDATES:
2:30 p.m.: This article has been updated with a comment from a UC Irvine spokesman.
12:58 p.m.: This article has been updated with an online statement from UC Irvine.
This article was originally published at 8:05 a.m.
The stories shaping California
Get up to speed with our Essential California newsletter, sent six days a week.
You may occasionally receive promotional content from the Los Angeles Times.