Laguna Beach cafe owners file countersuit against Muslim women who alleged discrimination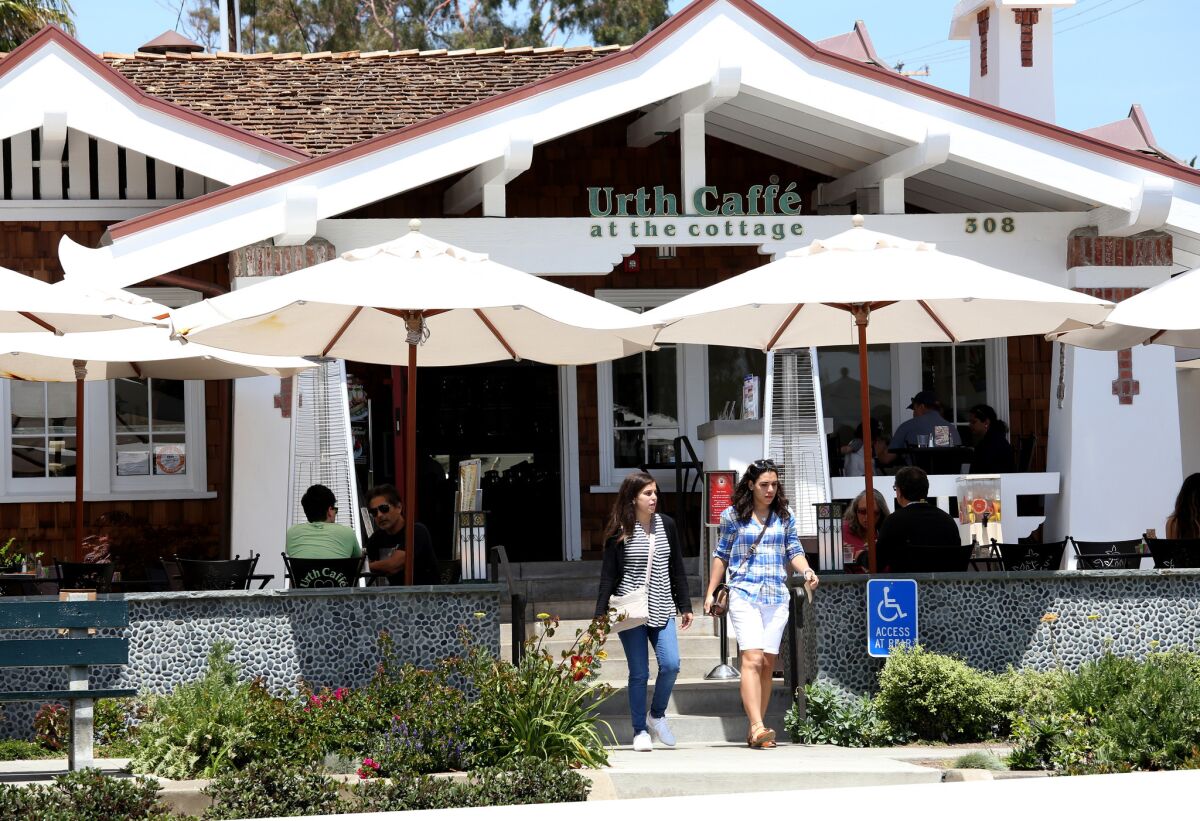 The owners of a Laguna Beach cafe have filed a countersuit against a group of women who allege they were targeted for being "visibly Muslim" and discriminated against because they were ordered to leave.
In the cross-complaint, filed last week in Orange County Superior Court, an attorney for the owners of the Urth Caffe accused the plaintiffs of trespassing. David Yerulshami, co-founder and senior counsel of the American Freedom Law Center, said the women's civil rights lawsuit is "nothing short of an abuse of process to extort public apologies."
"The claim that these women were asked to leave the cafe because they were wearing hijabs is laughable," Yerulshami said. "That night, as every Friday night, a large number of young people, including a majority of whom are Muslim and of Arab descent, make up the base of Urth Caffe's customers."
Restaurant staff asked the plaintiffs "to abide by the cafe's policy to give up their high-demand outside patio table after 45 minutes to allow other customers, including those wearing hijabs, to enjoy the experience," he added.
The seven women who sued after the April 22 gathering tell a different story. The ouster "left us shaken, disrespected and shocked," said Soondus Ahmed, a software engineer. "We committed no crime, and it felt surreal that we were escorted out."
Another plaintiff, college student Sara Farsakh, said she had gone to the cafe once before with her husband without a problem. Yet that night, the manager "came up to us and said it was rush hour," but around us, "there were at least 20 empty tables."
On Monday, Mohammad Tajsar, attorney for the plaintiffs, described the countersuit as nonsensical and "retaliation. This is an effort to silence our clients -- to shame them for their actions."
He said the single claim of trespassing in the countersuit "never happened," adding: "What our clients did in April is corroborated by video and statements made to police, all of whom suggest that our clients were acting properly that evening. Once told they had to leave, they left."
Twitter: @newsterrier
ALSO
Violence in Sacramento shows old and new faces of white extremism
Former top L.A. County sheriff's official given 5-year sentence for obstructing FBI probe
California has a lot more water than it thinks, new Stanford study suggests
---
The stories shaping California
Get up to speed with our Essential California newsletter, sent six days a week.
You may occasionally receive promotional content from the Los Angeles Times.