Harvey Weinstein tries new tack to get rape charges dropped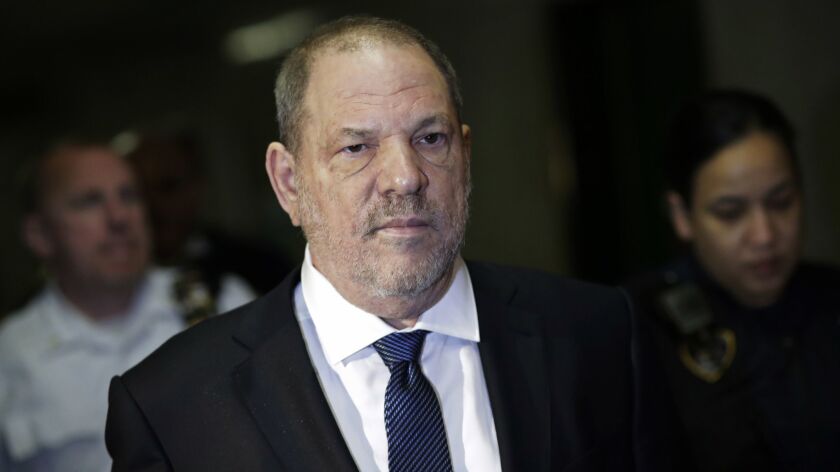 In his latest attempt to undercut the criminal prosecution against him, Harvey Weinstein through his attorney sent a letter to the judge in the case Friday alleging that a woman he is charged with raping attended a movie screening with him and her friend later that same day in 2013.
Weinstein's legal team is trying to persuade New York Judge James Burke to dismiss the remaining criminal charges against the movie mogul because the grand jury that handed down the indictment was not aware of the information. A hearing is slated for Dec. 20.
Weinstein lawyer Benjamin Brafman said he discovered an email between one of Weinstein's alleged victims and a close friend. In it, the friend says she will attend a Weinstein movie screening with the woman. Braffman said it was sent after the time of day the alleged victim says she was raped by Weinstein in 2013.
Brafman informed the judge that the friend told New York City Police Department detectives about them attending the screening with Weinstein about a year ago. But Brafman wrote that information was not turned over to him or to the grand jury.
Weinstein surrendered to New York police in May and has been charged with sexually assaulting three women between 2004 and 2014.
In October, prosecutors decided to drop one of the six criminal charges against Weinstein after questions were raised about the testimony of Lucia Evans, a once-aspiring actress and model who has alleged that Weinstein forced her to perform oral sex during a 2004 meeting.
According to records made public, a witness who was present the first time Evans met the movie mogul told police that Evans said her sexual encounter with Weinstein was consensual.
The producer's legal team is now seeking to have the remaining charges dismissed.
More than 80 women have accused Weinstein of sexual misconduct stretching back four decades, prompting more than 20 police investigations around the globe, but so far only the Manhattan district attorney has charged the producer.
Twitter: @lacrimes
---
For reporting and exclusive analysis from bureau chief John Myers, get our California Politics newsletter.
You may occasionally receive promotional content from the Los Angeles Times.