Smoke-choked Zuma Beach has become a refuge for humans, dogs and horses fleeing the Woolsey fire burning into Malibu.
Pet owners walked their dogs on Zuma Beach, the winds whipping up the sand around them and fire engine sirens blaring nearby.
Others had set up chairs near their cars, settling in for hours, waiting to be able to get home. The water was hardly visible because of the smoke that had settled on it.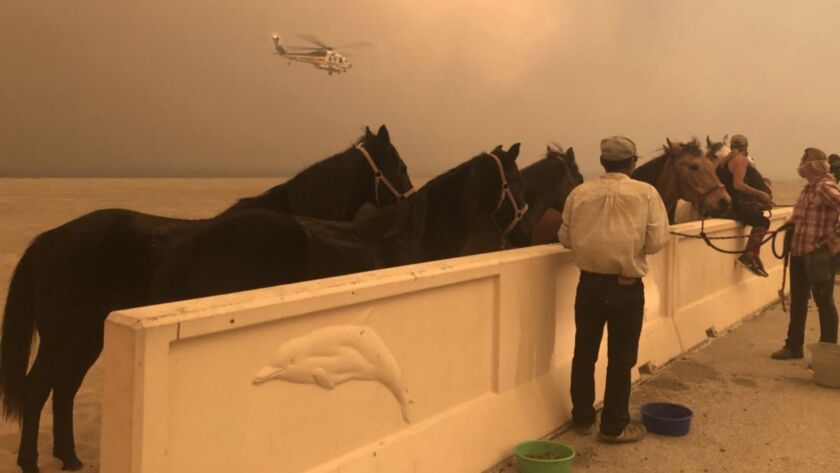 When Talley Hutcherson got the evacuation order to leave her Old Agoura home earlier that morning, she didn't have enough time to properly transport her horses.
"There was just no time to do anything," Hutcherson, 57, the owner of Connemara Ranch said. "Within hours we had to make the decision to come to the beach because the PCH was shut down."
She brought four of horses down to beach then drove to a second location to gather another six. She abandoned her car there and rode the horses to the beach with a help of a friend. Then she returned to retrieve her car, flames danced 100 yards away.
"This is the definitely the worst fire I've been through and I've lived here almost 40 years," she said. "It was pretty intense."
---