Jim Nabors dead at 87; became TV icon as the lovably naive Gomer Pyle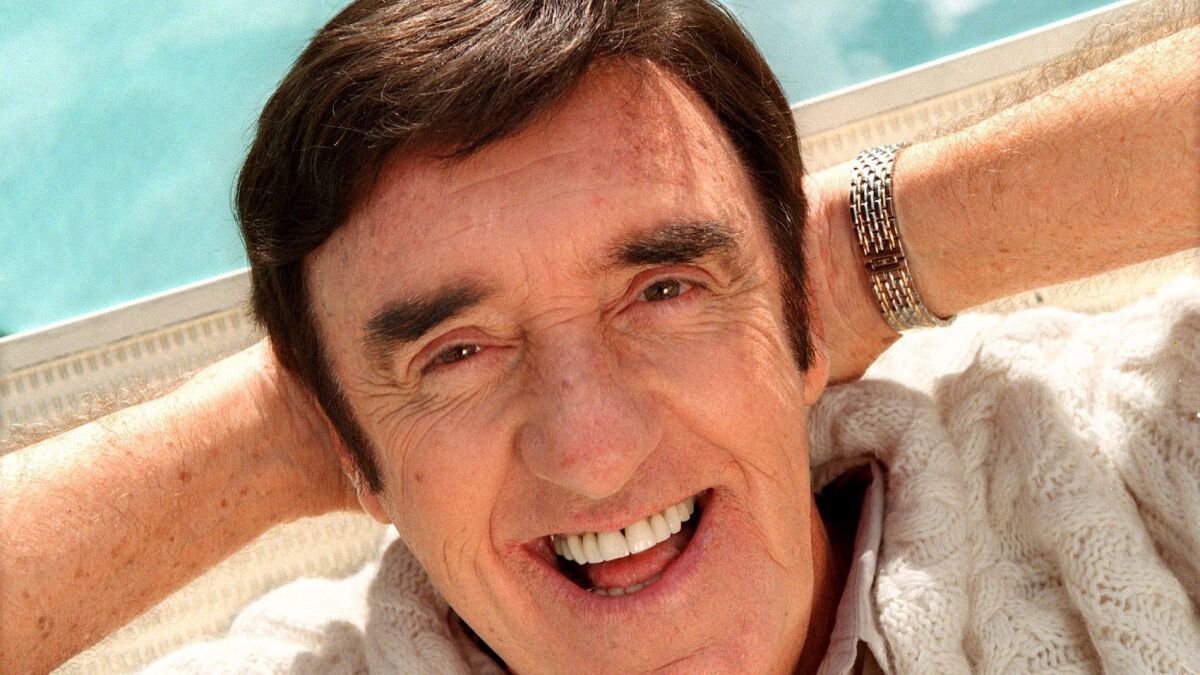 Jim Nabors, the singer and actor who became a TV icon in the 1960s playing the lovably naïve Gomer Pyle on "The Andy Griffith Show" and the spinoff series "Gomer Pyle, U.S.M.C.," has died. He was 87.
Nabors died at his home in Hawaii, his husband told the Associated Press on Thursday.
A tall and lanky Alabama native, Nabors was singing at a small nightclub in Santa Monica called the Horn in 1962 when Griffith caught his act, in which he'd sing in a booming baritone and then talk in a higher-pitched Southern hayseed accent.
"It was the stupidest act you had ever seen," Nabors said in a 2000 interview with The Times. But Griffith was so impressed, he told Nabors he'd call him if a part in his TV series ever came up.
"Two weeks later, they called me," recalled Nabors. "The character's name was Gomer Pyle. So I read it as the character I was doing in the club. It was the first time I had ever acted."
The guileless Gomer was the attendant at Wally's gas station in Mayberry.
As Gomer said to Griffith's Sheriff Andy Taylor: "Me, I don't do no engine work. Just gas and oil, water and air. Water and air is free. We don't make no charge for it."
The eager-to-please character who wore a ball cap with an upturned bill soon became known for his signature exclamations: "Well, gaawl-lee!" "Shazam!" and "Sur-prise, sur-prise, sur-prise."
"Everybody thought [Gomer] was stupid; he really wasn't," Nabors said in an interview on 2008's "Pioneers of Television," the PBS documentary miniseries. "He just wanted to see the goodness in everybody."
This obituary will be updated.
McLellan is a former Times staff writer.
Must-read stories from the L.A. Times
Get the day's top news with our Today's Headlines newsletter, sent every weekday morning.
You may occasionally receive promotional content from the Los Angeles Times.