7 Images
Brooke Astor | 1902-2007
Brooke Astor, seen in 1959, was considered the doyenne of New York philanthropy.
(AP)
First Lady Nancy Reagan and designer Oscar de la Renta present Astor with an award from the Council of Fashion Designers of America in 1988.
(Ed Bailey / AP)
Former Secretary of State Henry Kissinger escorts Astor from funeral services for longtime CBS Chairman William S. Paley in New York in October 1990.
(Mike Albans / AP)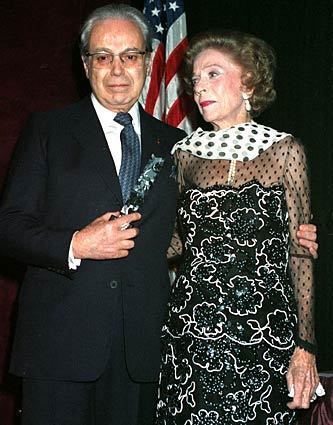 Then-U.N. Secretary-General Javier Perez de Cuellar receives the "New Yorker for New York" award from Astor in 1991.
(Malcolm Clarke / AP)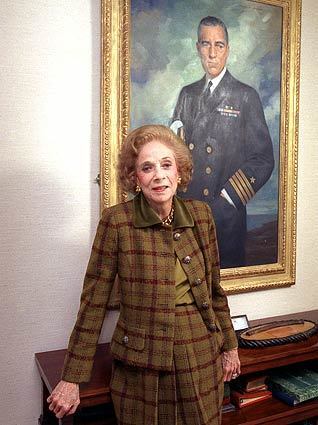 Astor poses in front of a portrait of her late husband, Vincent Astor, in her Park Avenue apartment in 1992.
(Alex Brandon / AP)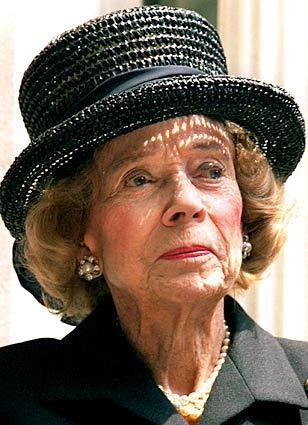 Astor in 1997. She gave away nearly $200 million to New York City organizations and projects after she personally inspected them.
(Serge J-F. Levy / AP)
Astor's tombstone will be inscribed with the words she specifically asked for: "I had a wonderful life."
(Peter Kramer / Getty Images)