21 Images
Ingmar Bergman | 1918-2007
Alf Kjellin and Mai Zetterling in the 1944 movie "Torment." It was the first time that Ingmar Bergman's name appeared on the screen. He wrote the movie.
(File)
Bergman in 1955 while shooting the movie "Smiles of a Summer Night."
(EPA)
A scene from Bergman's 1957 film "Wild Strawberries," starring Gunnar Bjornstrand and Bibi Anderson.
(File)
Bergman in Stockholm in 1957.
(EPA)
A medieval knight (Max Von Sydow) plays chess with Death (Bengt Ekerot) in Bergman's 1957 movie "The Seventh Seal."
(File)
Birgitta Pettersson and Max Von Sydow in Bergman's 1960 movie "Virgin Spring."
(File)
Bergman, right, on the set of a movie in 1960.
(File)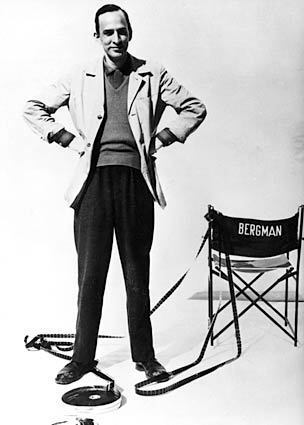 Bergman on the set in 1963.
(AP)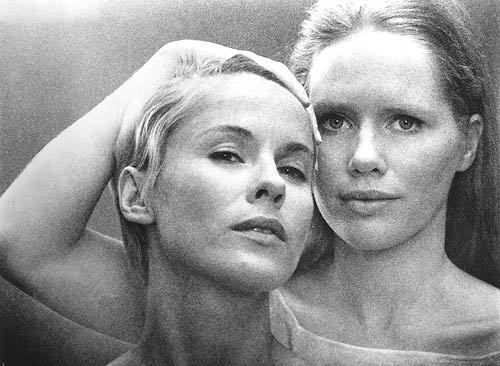 Bibi Anderson, left, and Liv Ullmann in "Persona" (1966), directed by Ingmar Bergman.
(File)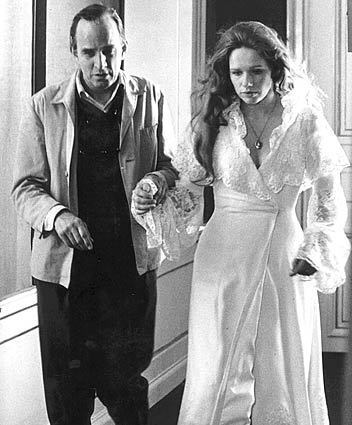 Bergman and actress Liv Ullman during the filming of "Cries and Whispers" in 1971.
(EPA)
Bergman with Liv Ullman in 1971.
(Ragnhild Haarstad AP/Scanpix)
Bergman, left, cinematographer Sven Nykvist, center, and actors Erland Josephsson and Liv Ullman at Bergman's island home in Sweden in 1972.
(EPA)
Bergman, left, and longtime collaborator Sven Nykvist on the set of "Scenes From A Marriage" in 1972.
(Keystone/Getty Images)
The director in 1972. "Bergman was the first to bring metaphysics — religion, death, existentialism — to the screen," Bertrand Tavernier, the French film director, once said. "But the best of Bergman is the way he speaks of women, of the relationship between men and women. He's like a miner digging in search of purity."
(Keystone/Getty Images)
Liv Ullmann and Erland Josephsson in Bergman's "Scenes From a Marriage."
(File)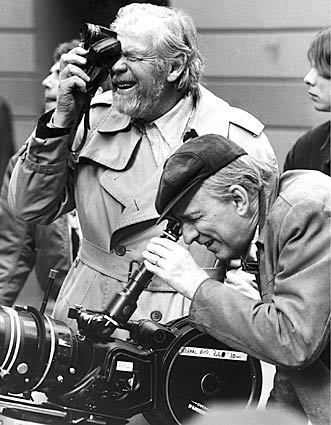 Bergman, right, and cinematographer Sven Nykvist during the shooting of "Fanny and Alexander'' in 1981.
(Jacob Forsell AP/Scanpix)
Bergman, left, lines up a shot with his Academy Award-winning cinematographer Sven Nykvist.
(©1982 Svenska Filminstitutet)
Actors Jan Malmsjo, left, and Ewa Froling in Bergman's "Fanny and Alexander."
(Embassy Pictures)
Bergman in 1998. Woody Allen, according to the Associated Press, said in a tribute in 1988 that Bergman was "probably the greatest film artist, all things considered, since the invention of the motion picture camera."
(Gunnar Seijbold)