Bart Andrews dies at 64; 'I Love Lucy' enthusiast wrote TV trivia books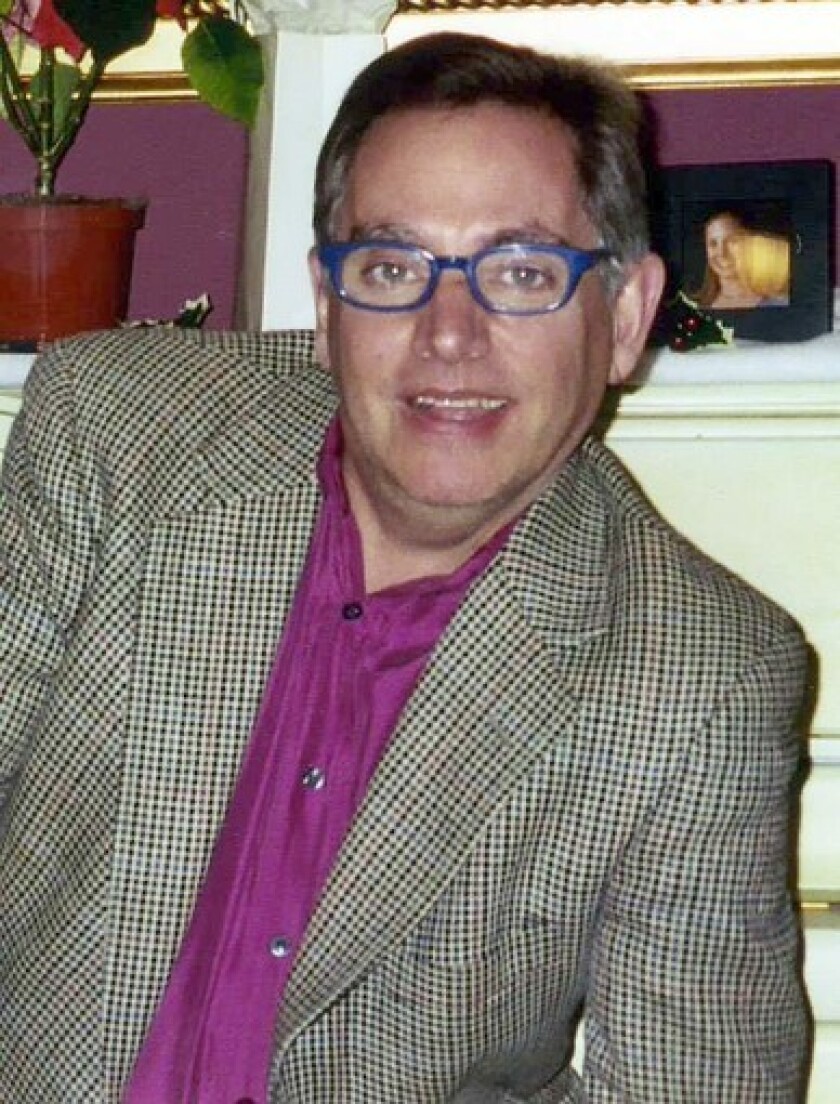 Bart Andrews, a prolific author of TV trivia tomes who wrote "The 'I Love Lucy' Book," an early definitive appreciation of the classic sitcom, has died. He was 64.
Andrews died Dec. 26 at Hollywood Presbyterian Medical Center following a heart attack, said his sister, Cathy LaGreca. After a series of strokes, he had moved four years ago from West Hollywood to a nursing home in Los Angeles.
"He was the first guy to ever write a history of the 'Lucy' show. It was the first book," said Lucie Arnaz, daughter of the program's stars, Lucille Ball and Desi Arnaz.
"It has been extremely helpful to the estate," Arnaz told The Times last week. "Early on . . . that was the book you went to."
Although Andrews was born Feb. 25, 1945, in Brooklyn, N.Y., in a sense his "real birth" took place on Aug. 8, 1950, the day his father brought home the family's first TV set, Burt Prelutsky wrote in The Times in 1977. It was a 12-inch RCA Victor.
"After that, I'd rush home and watch anything," Andrews said in the article. He also recalled the shock he felt as a child when he attended a taping of the "Howdy Doody" show and "couldn't believe" the star was "only just a puppet."
His world was forever altered when his parents tuned in to the Oct. 15, 1951, premiere of "Lucy," he wrote in "The 'I Love Lucy' Quiz Book." His parents "let me stay up past my bedtime to watch."
As an adult, Andrews said he could name the title of any of the 179 "I Love Lucy" episodes when given three words from the script -- "unless the line is 'Honey, I'm home.' "
He considered the discovery of the long-missing unaired pilot episode -- a copy was found in 1990 -- "the biggest find in terms of archival material in the history" of TV.
By then, he had written more than 25 books, most of them TV-related with "Trivia" or "Quiz" in the title. His final book, "Out of the Madness," was an unauthorized biography of Janet Jackson published in 1994.
The four books he wrote about Ball and her seminal comedy turned Andrews into an acknowledged expert on the sitcom that unfailingly made him laugh.
"The 'I Love Lucy' Book," released in 1985, was a revised and expanded version of a 1976 book that he co-wrote, "Lucy & Ricky & Fred & Ethel." Amid the minutiae were nuggets of "refreshing dissonances," according to a 1976 review of the earlier book. They included a quote from William Frawley, who played Fred Mertz, on Vivian Vance, who portrayed his TV wife, Ethel: "I don't know where she is now and she doesn't know where I am and that's exactly the way I like it."
The idea for a writing career based mainly on esoterica from the airwaves grew out of a family gathering where younger cousins failed to stump Andrews with TV trivia.
"After I got home, I wrote out 20 questions and mailed them to the boys with the promise to send them answers in a week," Andrews told The Times in 1977. "In the meantime, I ran into a friend in publishing who thought there might be a book in that sort of thing. And I've been at it ever since."
He was born Andrew Stephen Ferreri, the second of two children of businessman Joseph Ferreri and his wife, Camille, and grew up in New York City.
After attending New York University, he moved to Los Angeles to work for pioneering TV producer Sheldon Leonard as Bart Andrews, a pen name he adopted in high school. He became a freelance writer and literary agent before finding his niche in trivia.
At his West Hollywood apartment, he devoted a room to his extensive "I Love Lucy" memorabilia, which included a photograph of the show's cast displayed atop his family's first TV. For years, Andrews drove a 1953 Pontiac with a license plate that read "I LV LCY."
His sister is his only immediate survivor.
---
Must-read stories from the L.A. Times
Get all the day's most vital news with our Today's Headlines newsletter, sent every weekday morning.
You may occasionally receive promotional content from the Los Angeles Times.