5 Images
Bud Browne | 1912 - 2008
Bud Browne, known as "the father of surf films," began shooting footage on 8- and 16-millimeter cameras in the late 1940s. He screened his first film, the 45-minute-long "Hawaii Surfing Movies," in California beach towns in 1953. Admission cost 65 cents.
(Alexander Gallardo / Los Angeles Times)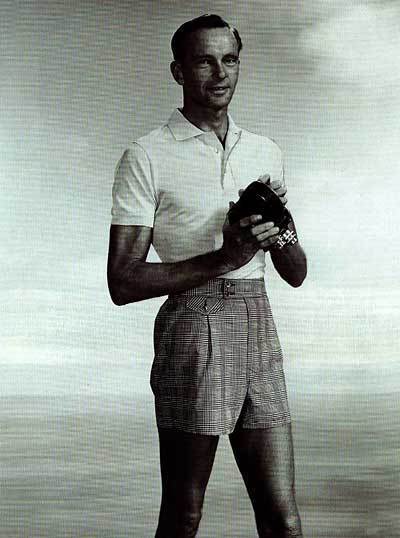 Browne, seen here with his camera in a 1947 advertisement for Jantzen swimsuits, built his own waterproof camera housing and was known for being fearless in the water. The photograph was taken by noted photographer Tom Kelly.
(Tom Kelly)
Bud Browne moved to California in 1931 to study physical education at USC and is pictured here in Palos Verdes in the 1940s. The longtime Costa Mesa resident worked as a middle-school P.E. teacher before devoting himself to filmmaking. He moved to San Luis Obispo a few years ago.
()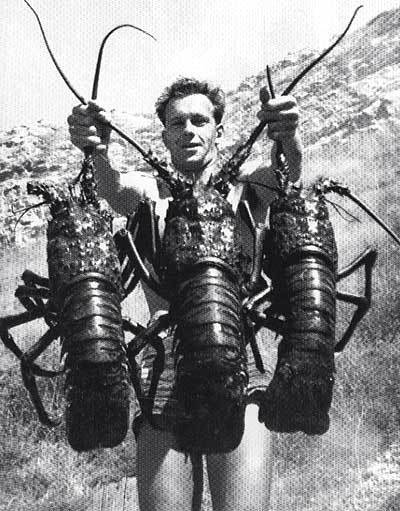 Bud Browne "was a traditional, old-school gentleman," and the surfers he filmed "were rambunctious rebels, but somehow they co-existed, and he recorded their lives and their culture as it expanded from a few hundred [surfers] in the '50s to several million in the '60s, and he and his films helped fan the flames of that growth," Surfer's Journal publisher Steve Pezman told The Times on Monday.
()
Anna Trent Moore, daughter of surfing legend Buzzy Trent, went on three bungee-jumping trips with Bud Browne in New Zealand in the 1990s. "He loved to bungee jump, and he bungee jumped until he was 86," she said.
()