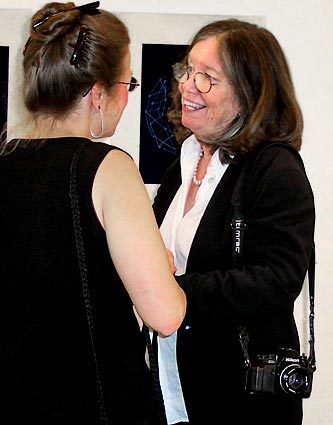 5 Images
Eugenia P. Butler | 1947-2008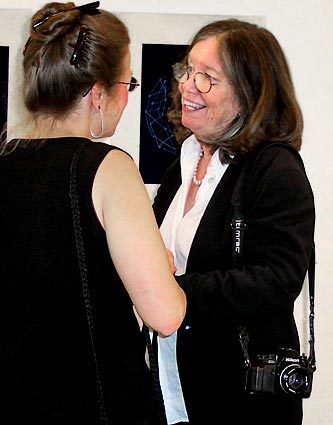 Conceptual artist Eugenia P. Butler, seen here at a 2003 gallery opening, was known for spare works that used words to punctuate her vision of art amid a material world.
(Ian Brooks)
Much of Butler's art incorporated the written word, such as this circa-1968 work, "This Piece is the Shadow (Absence of) Cast Upon It."
(Gene Ogami)
"My Last Museum Piece (Flies to Honey)" (2003) featured a 6-foot-high plastic sphere, the inside of which was coated with honey to feed the swarm of flies inside. Such work, one critic said, hits "you in the gut, and leaves you scratching your head."
(Ben Maltz Gallery at Otis College of Art and Design)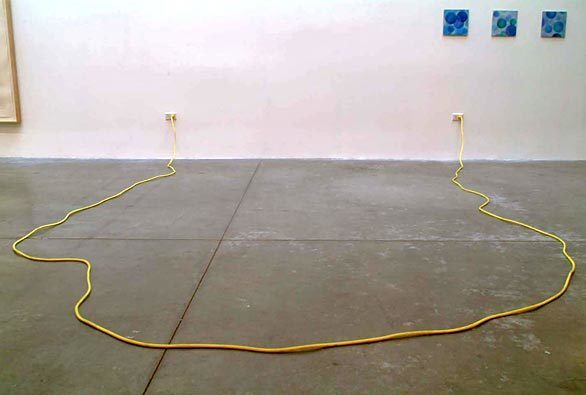 A reconstruction of Eugenia P. Butler's 1967 "Electric Cord Piece" features a cord plugged into two outlets on the same wall. "The cord gives visitors a toehold on the slippery slopes of an art form dedicated to the effect of intangible ideas, elusive perceptions and fleeting experiences," wrote one critic of the 2003 piece.
(Gene Ogami)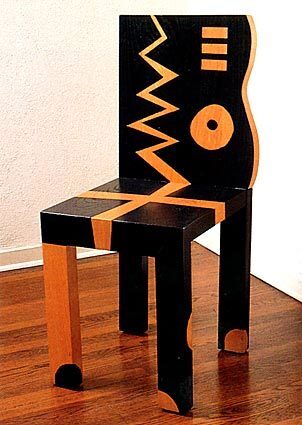 Some of Butler's later work featured more tangible elements that relied less on text, such as the Picabia Chair featured in a 1999 exhibit.
()