4 Images
John Buttera | 1939-2008
John Buttera's memorable creations include this 1972 Mattel Hot Wheels Plymouth Barracuda for Don Prudhomme, an admirer who still owns the funny car. Buttera died March 2 at age 68.
(Don Prudhomme Racing)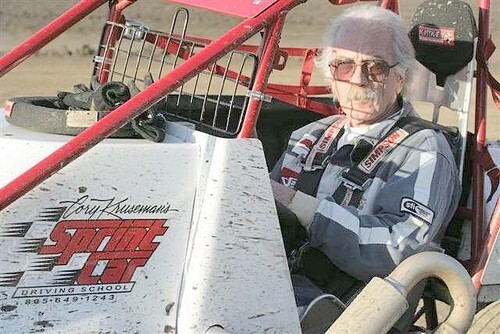 John Buttera in an undated photo. "You couldn't help but admire him," Don Prudhomme said of the designer. "He was the best. Not only was he an innovator, he just did things that other chassis builders didn't do."
()
Buttera signed his automotive creations incorporating a nickname used to differentiate him from an uncle whose name he shared: "Built at Lil' John's Place."
(Don Prudhomme Racing)
Buttera, in an undated photo, left a lasting mark on racing through his use of aluminum blocks known as billets in crafting customized parts. "Billet turned into probably the biggest thing in hot rodding since the tire," according to a history of hot rodding on the website How Stuff Works.
()