Dan Naddor dies at 53; real estate broker became a top crossword constructor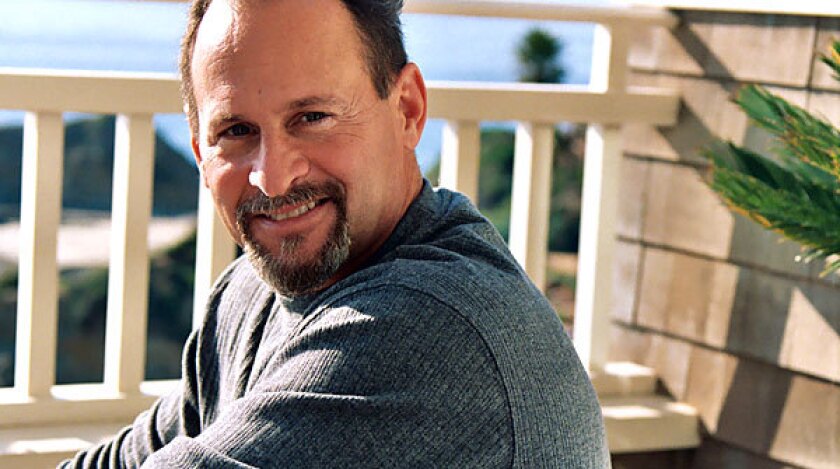 Dan Naddor, a real estate broker who coped with cancer diagnosed five years ago by learning to construct crossword puzzles that were regularly published in the Los Angeles Times and other newspapers, died Dec. 28 in Newport Beach. He was 53.
The cause was complications related to cancer, said his wife, Tracie.
---
FOR THE RECORD:
Dan Naddor: The obituary of crossword constructionist Dan Naddor in Section A on Jan. 7 said he was divorced from his first wife and survived by his second wife, Tracie. Naddor was divorced twice; Tracie is his third wife. —

---
The pastime "definitely prolonged his life because he created a bond with a community of people who looked up to him," his wife said. "Everyone knew who he was in the puzzle world. He had a following."
The mental acuity required to craft word games also distracted him from his physical ailments, his wife said.
Rich Norris, editor of the Los Angeles Times crossword puzzle, said Naddor's "unique style, creativity, energy and willingness to learn" helped catapult him to "the top echelon of puzzle constructors."
Since the first one appeared in October 2006, The Times has published about 120 of Naddor's crosswords. Syndication by Tribune Media Services extends their reach to about 200 papers across the country.
For his propensity to crowd theme-related clues into his puzzles, Naddor nicknamed himself "Dr. Squish."
"Themewise, I'll tackle anything that lends itself to humor or wordplay," Naddor said in an April interview with the L.A. Times Crossword Corner blog. "And I love coming up with punny clues that gently pull my solver's leg, like 'Altar ego' for BRIDE . . . and 'Blow-out merchandise' for CANDLES."
His editor was fond of Naddor's complicated "Star Search," a combination crossword and word search on Academy Award-winning actors that ran on Oscar Sunday last year.
Another standout, "Not More of the Same," played with changing the meaning of familiar phrases by pluralizing them. For instance, "Court versifiers?" were "poetic justices" and "Broke, like a salesman?" was "out of commissions."
Twenty more Naddor puzzles have been turned in and will be published throughout the year.
Born in 1956 in Baltimore, he was the son of a professor, Eliever Naddor, and his wife, Sadelle.
He grew up devouring Time magazine, which "triggered a lifelong appreciation for the incredible depth and quirkiness of the English language," Naddor said in the April interview.
After earning bachelor's and master's degrees in management from the Massachusetts Institute of Technology, he specialized as a broker in apartment acquisitions and worked for CT Realty Corp. in Newport Beach.
About 15 years ago, Naddor began solving crosswords over lunch. As a cruciverbalist, he disdained obscure words and embraced a Winston Churchill credo that he also lived by: Naddor tried to "never, never, never" give up.
He was divorced from his first wife.
Naddor's survivors include his second wife, Tracie, whom he married in 2004; his children Courtney, Mike and Alex; a brother, David; and a sister, Rachel.
A celebration of his life will be held at 1 p.m. today at Coto de Caza Golf & Racquet Club, 25291 Vista del Verde, Trabuco Canyon. Naddor requested attendees wear "no mourning attire -- flip-flops preferred. . . . And be sure to laugh."
Instead of flowers, the family suggests donating to Hoag Cancer Center at www.hoagcancercenter.org .
---
Must-read stories from the L.A. Times
Get all the day's most vital news with our Today's Headlines newsletter, sent every weekday morning.
You may occasionally receive promotional content from the Los Angeles Times.