David Lloyd dies at 75; TV comedy writer wrote the classic 'Chuckles Bites the Dust' sitcom episode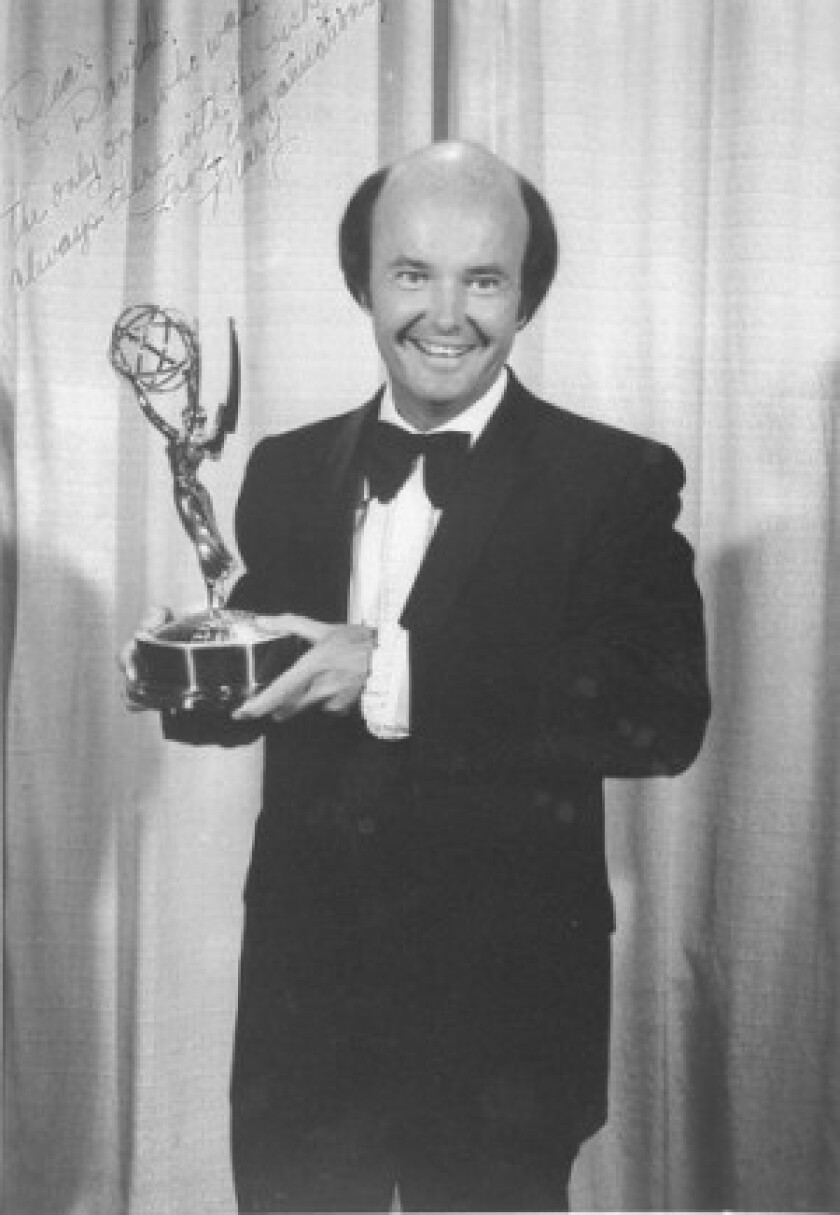 David Lloyd, an Emmy Award-winning television comedy writer who wrote the classic "Chuckles Bites the Dust" episode of "The Mary Tyler Moore Show," has died. He was 75.
Lloyd died of prostate cancer Tuesday at his home in Beverly Hills, said his son, writer-producer Christopher Lloyd.
"I do think he was the preeminent writer of television comedy," said Les Charles, co-creator of "Cheers," for which Lloyd wrote numerous episodes.
"If you consider how long his career was and how much he wrote for such really popular shows, he's got to have been responsible for a record number of laughs in this world," Charles said.
His four-decade comedy career began with writing jokes for Jack Paar on "The Tonight Show" in 1962 and included writing for "The Bob Newhart Show," "Phyllis," "Rhoda," "Lou Grant," "Taxi," "Frasier" and many other shows.
"He was a remarkable writer," said Allan Burns, who created "The Mary Tyler Moore Show" with James L. Brooks and began working with Lloyd when he moved to Hollywood from New York in 1974 to write for the series.
"The word 'wit' doesn't come up an awful lot when you're talking about television comedy, but that's what David was: a genuine wit," said Burns. "And he was just remarkable in his ability to write wonderful stuff very quickly.
"I would sit at my desk and laugh out loud, which I don't do often. His drafts always made me laugh out loud and with such unexpected, off-the-wall humor."
Said Brooks: "From the moment he came out until now, he was the very best. I mean, I was saying the other day he was a one-man writing staff. The work was always that good and that witty. And it was extraordinary that it was that fast.
"He was a perfect writer and a great guy and was a major part of every show he was connected to."
Lloyd's most famous piece of writing is his Emmy Award-winning 1975 script "Chuckles Bites the Dust," in which the WJM-TV news staff deals with the death of a Minneapolis TV station colleague: kiddie-show host Chuckles the Clown, who died while serving as grand marshal for a visiting circus.
As Ed Asner's Lou Grant informs the newsroom staff: "It was a freak accident. He went to the parade dressed as Peter Peanut . . . and a rogue elephant tried to shell him."
Chuckles' clown credo was "A little song, a little dance, a little seltzer down your pants," and the reaction to his being crushed to death by an elephant quickly generates newsroom quips.
Although Mary thinks there is nothing funny about Chuckles' death, even she gets a case of uncontrollable giggles at the funeral for the man whose characters included Mr. Fee-Fi-Fo, Billy Banana and -- the preacher's particular favorite -- Aunt Yoo-Hoo.
"I think it was David's sort of mordant take on what is funny and what isn't," Burns said of the episode, "and that you can make death a subject and wring a lot of humor out of it. I mean, a lot. As people say, it's the funniest episode we ever did."
Said Brooks: "I think what made it memorable: We were laughing as hard on the stage as we ever did. It was a joy to do."
Burns said he feels the irony that Lloyd's most famous TV episode dealt with death "and here we are mourning his death. And I wonder how funny a funeral it's going to be. I have an idea it's going to be funny, because that's what he'd want."
Born July 7, 1934, in Bronxville, N.Y., Lloyd majored in English at Yale.
After graduating in 1956, he served in the Navy and began teaching English at Rutgers Preparatory School in New Jersey.
Lloyd had been writing plays in his spare time while writing jokes for Paar and then Johnny Carson on "The Tonight Show" and later for "The Dick Cavett Show" when he wrote a sample script for "The Mary Tyler Moore Show."
"The producer [on the series] was Ed. Weinberger, who said, 'I've got a guy in New York who could really help us,' " Burns recalled. "And he handed me a script that David had written for our show, and it was just spot-on. It was a shootable script, and I couldn't believe it. I said, 'Boy, do we need him.' "
In addition to his son Christopher, Lloyd is survived by his wife, Arline; and his other children, Julie, Stephen (also a writer and producer), Amy and Douglas; his sister, Sally Lloyd; and two grandchildren;
A funeral for Lloyd will be held at 11 a.m. Wednesday at Holy Cross Cemetery, 5835 W. Slauson Ave., Culver City.
The family suggests donations be made to USC Westside Prostate Cancer Center, 8900 Wilshire Blvd., Beverly Hills, CA 90211.
---
Must-read stories from the L.A. Times
Get all the day's most vital news with our Today's Headlines newsletter, sent every weekday morning.
You may occasionally receive promotional content from the Los Angeles Times.