David Stuart Dodge dies at 86; former university president was kidnapped in Lebanon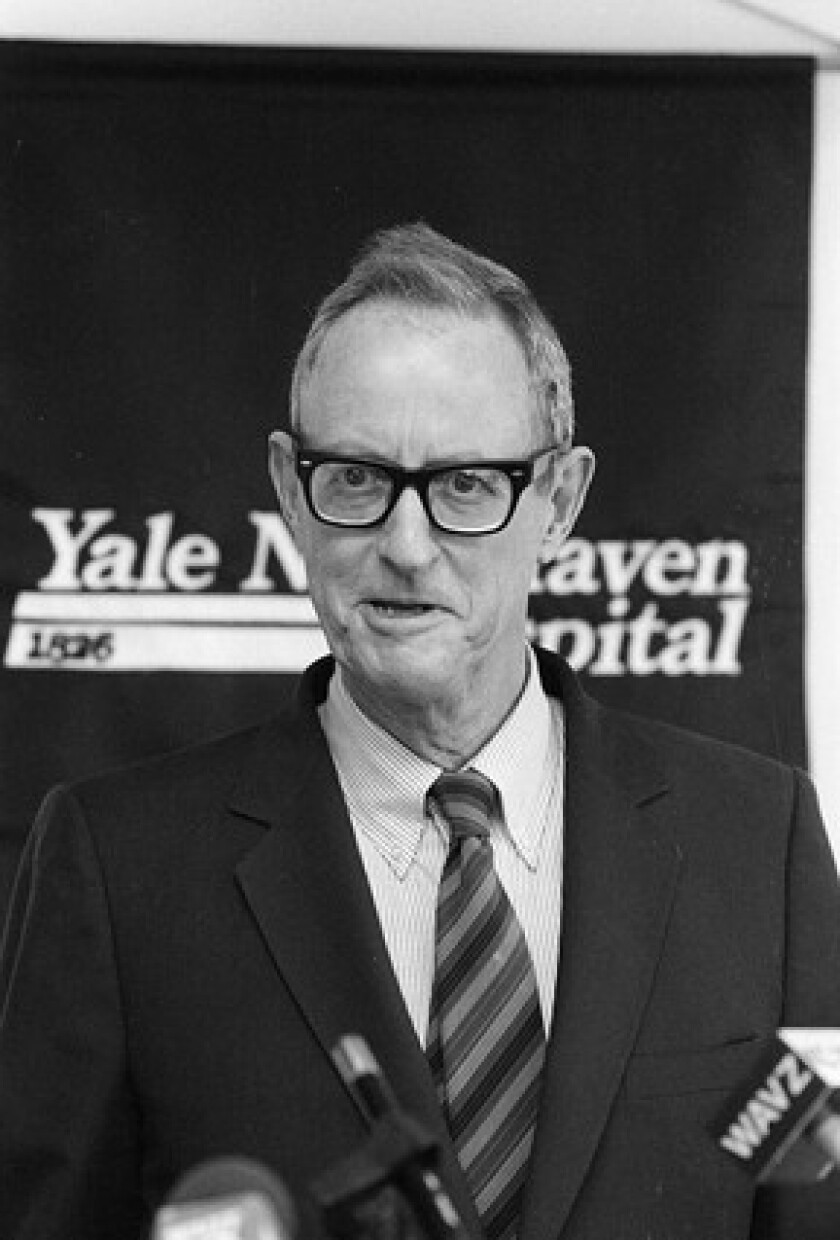 Associated Press
David Stuart Dodge, the former head of American University of Beirut who was kidnapped by extremists during Lebanon's civil war, has died. He was 86.
Dodge died of cancer Jan. 20 in Princeton, N.J., according to his wife, Margaret.
In 1979, Dodge joined the faculty of the university, which had been founded by his great-grandfather Daniel Bliss, a Presbyterian missionary, in 1866. Dodge's father, Bayard Dodge, also served as university president.
While David Dodge served as acting president, he was abducted on campus by pro-Iranian Shiite Muslim extremists in 1982 and held first in Lebanon and then Iran until his release, with the aid of the Syrian government, a year later.
He was among more than 90 foreigners abducted during Lebanon's 15-year civil war. The American University was a frequent target of armed groups during the fighting. University President Malcolm Kerr was assassinated on campus in 1984, just six months after Dodge was released by his captors.
Three other faculty members -- two Britons and an American -- were kidnapped and killed in the mid-1980s.
The longest-held foreign captive was Terry Anderson, former chief Middle East correspondent for the Associated Press. Anderson was kidnapped on March 16, 1985, and released in December 1991.
After Dodge's ordeal, he moved to Princeton, where he worked briefly as recording secretary of Princeton University before retiring. In 1996-97, he served as president of American University of Beirut while the job was based in New York. He lived in Princeton until his death.
In interviews after his release, he said that although he was underweight and had lost some muscle mass he "was not mistreated" by his captors.
Dodge was born in Beirut and grew up on the American University campus. He earned a master's degree from Princeton in Arabic and Middle East studies and served in the Army during World War II.
He joined the Arabian American Oil Co., ARAMCO, after the war, and worked for its subsidiary, Trans-Arabian Pipeline Co., in Beirut from 1952 until 1977.
Dodge was married to his first wife, Doris Dodge, for 49 years until she died in 2000. He married the former Margaret White in 2002.
In addition to his wife, Dodge is survived by a sister, four children and four grandchildren.
A memorial service is planned for Saturday at the Princeton University Chapel in Princeton.
---
Must-read stories from the L.A. Times
Get all the day's most vital news with our Today's Headlines newsletter, sent every weekday morning.
You may occasionally receive promotional content from the Los Angeles Times.