TV and film producer William Finnegan dies at 80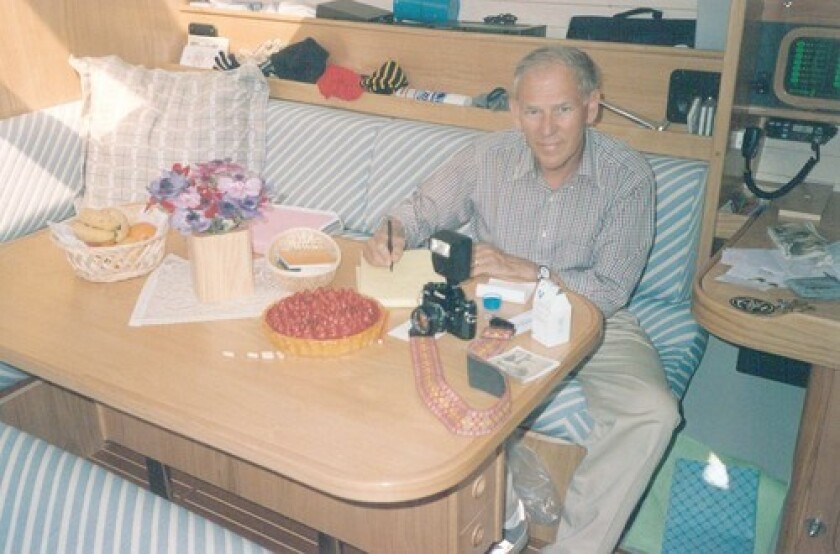 From a Times Staff Writer
William R. Finnegan, a film and television producer whose credits include "Hawaii Five-0," "The Days and Nights of Molly Dodd" and "The Fabulous Baker Boys," has died. He was 80.
Finnegan, who was nominated for five Emmy Awards, died Friday of Parkinson's disease at his home in Sag Harbor, N.Y., according to his son Michael.
In the late 1970s and 1980s, Finnegan-Pinchuk Co., the Studio City-based production firm he started with his wife, Patricia, and their partner, Sheldon Pinchuk, was one of the leading suppliers of network and cable television movies.
In addition to "The Dollmaker" (1984), with Jane Fonda, and "Amos" (1985), with Kirk Douglas, their productions included "Hoover" (1987), with Treat Williams, "The Atlanta Child Murders" (1985), with Morgan Freeman, "World War III" (1982), with Rock Hudson, "The $5.20 an Hour Dream" (1980), with Linda Lavin, and "The Ordeal of Patty Hearst" (1979), with Dennis Weaver.
Born June 29, 1928, in Kansas City, Mo., Finnegan served in the Navy after World War II. He started his career as a newsman in 1950, writing for the Hollywood Citizen News, the Associated Press and CBS. He went on to work in television and feature films as an assistant director and production manager.
The feature films he produced or co-produced include "Support Your Local Gunfighter" (1971), "North Shore" (1987), "The Fabulous Baker Boys" (1989), "White Palace" (1990), "The Babe" (1992), "CrissCross" (1992), "Reality Bites" (1994) and "Ed" (1996).
He also produced the TV shows "The Days and Nights of Molly Dodd" (1987) and "Big Hawaii" (1977).
He retired in 2003.
In addition to his wife, Patricia, Finnegan is survived by sons Michael, a political reporter for The Times; William, a staff writer for the New Yorker; Kevin, a labor lawyer in New York City; daughter Colleen, a doctor in Northampton, Mass.; brother Charles Robinson of Mill Creek, Wash.; and three grandchildren.
A memorial service in Los Angeles is being planned for January.
---
Must-read stories from the L.A. Times
Get all the day's most vital news with our Today's Headlines newsletter, sent every weekday morning.
You may occasionally receive promotional content from the Los Angeles Times.