Hank Crawford dies at 74; saxophonist in Ray Charles' band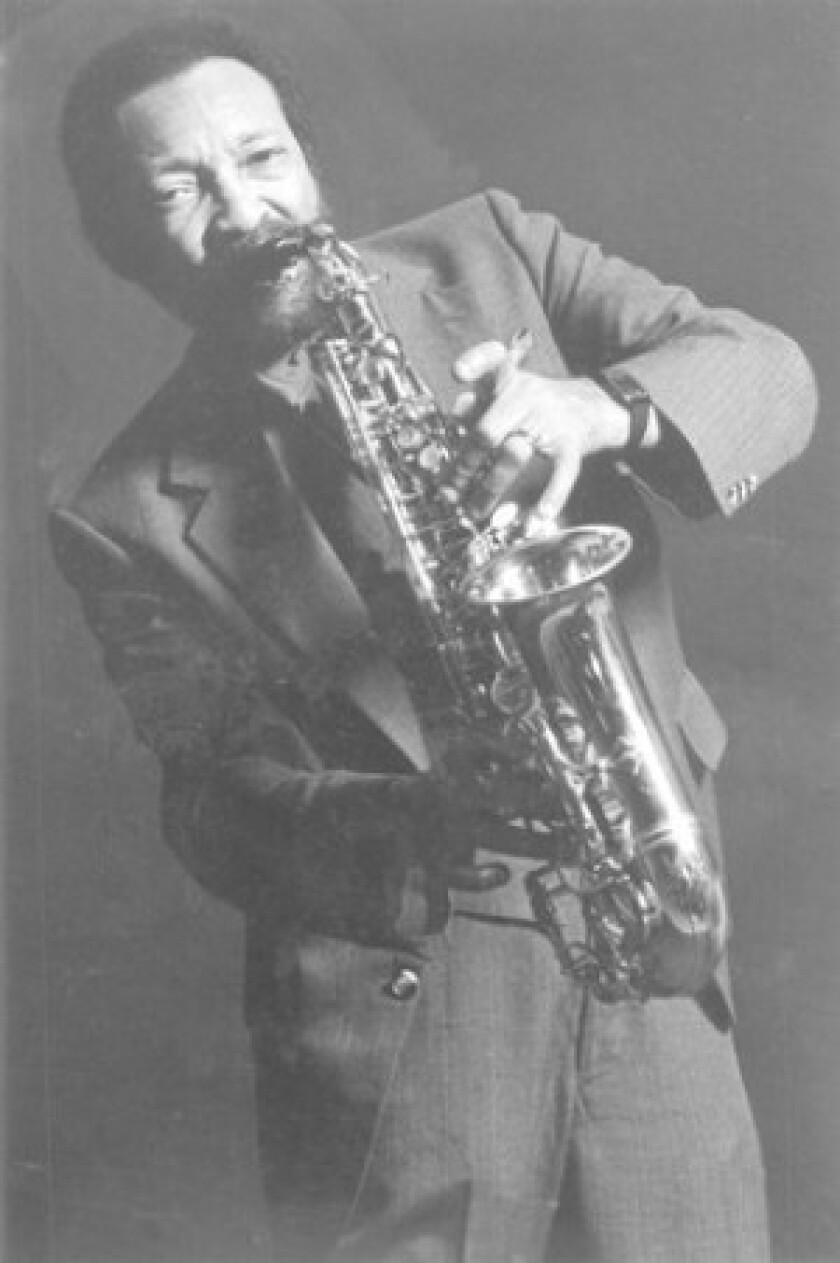 Hank Crawford, the bluesy alto saxophonist who was a mainstay of Ray Charles' band in the late 1950s and early '60s, has died. He was 74.
Crawford, who also wrote arrangements for Charles and served as his musical director before forging his own career as a band leader, died Jan. 29 at his home in Memphis, Tenn. His sister, Delores, told the Commercial Appeal newspaper that Crawford had been in declining health for much of the past year with complications from a stroke in 2000.
He was the third leading saxophonist from Charles' groups to die in the early weeks of the new year. Leroy Cooper died of heart failure on Jan. 15 at 80 and David "Fathead" Newman died of pancreatic cancer on Jan. 20 at 75.
Crawford was a college senior majoring in music theory and playing baritone saxophone at Tennessee State University when Charles came to Memphis on tour in 1958. Cooper had just left the band, and Crawford was recommended to Charles as a replacement for the one-night gig. Three months later, Charles asked him to join the band permanently and Crawford left school.
He quickly emerged as an arranger and musical director for Charles when the entertainer decided to turn to a big-band format in the early 1960s. Crawford later said he was the first stand-up band leader that Charles employed.
"He was strict about his music and how he wanted to run his organization," Crawford said of Charles in an interview with the Commercial Appeal some years ago. "But if you adjusted to how he wanted things done, you could make it very easily."
Crawford also credited Charles with influencing his musical vocabulary.
"I watched how he liked his voicings, the horns and everything, so I made it like a classroom," Crawford said. "Being around him augmented what I was thinking about, my direction."
By the early 1960s, he had switched to alto saxophone and begun recording what was to be a series of albums for Atlantic Records. The first one, "The Art of Hank Crawford," featured the full Ray Charles band.
He was born Bennie Ross Crawford Jr. in Memphis on Dec. 21, 1934. One of seven children, he learned piano as a child and was soon playing for the church choir.
Crawford took up the alto saxophone while playing in a jazz band at Manassas High School that was packed with formidable young talent, including pianist Harold Mabern and tenor saxophonist George Coleman. Crawford grew up playing bebop, blues and country music. He was given the name Hank because his sound resembled that of Hank O'Day, a local musician.
While attending Tennessee State University, he formed a quartet, Little Hank and the Rhythm Kings, supplying the vocals on their blues single.
After leaving Charles in 1963 to form his own sextet, Crawford forged a significant recording career with scores of albums for the Atlantic, Kudu and Milestone labels.
He played in a variety of formats including classic soul, jazz and blues, toured with Dr. John and "Fathead" Newman, and recorded and toured with organist Jimmy McGriff. He was a sideman on tours led by Eric Clapton, Etta James and B.B. King.
He's best known for the hits "Whispering Grass," "The Peeper," "Down to Earth" and "From the Heart."
Crawford once told The Times that he played for "the average listener, rather than the jazz die-hard."
"I found out as a young musician growing up in Memphis that if you weren't reaching people, and having them tap their foot, then there was nothing happening."
Crawford's playing clearly influenced the careers of a range of later funk-styled alto players, including David Sanborn, who some years ago said that "Hank Crawford is responsible for me being a saxophone player."
"He was, and is, one of the most soulful players I know," Sanborn said.
In addition to his sister, Crawford is survived by a son, Michael; a daughter, Sherri; a granddaughter and five other siblings.
Services are pending.
---
Must-read stories from the L.A. Times
Get all the day's most vital news with our Today's Headlines newsletter, sent every weekday morning.
You may occasionally receive promotional content from the Los Angeles Times.