Harold Williams, who oversaw construction of the Getty as founding president of J. Paul Getty Trust, dies at 89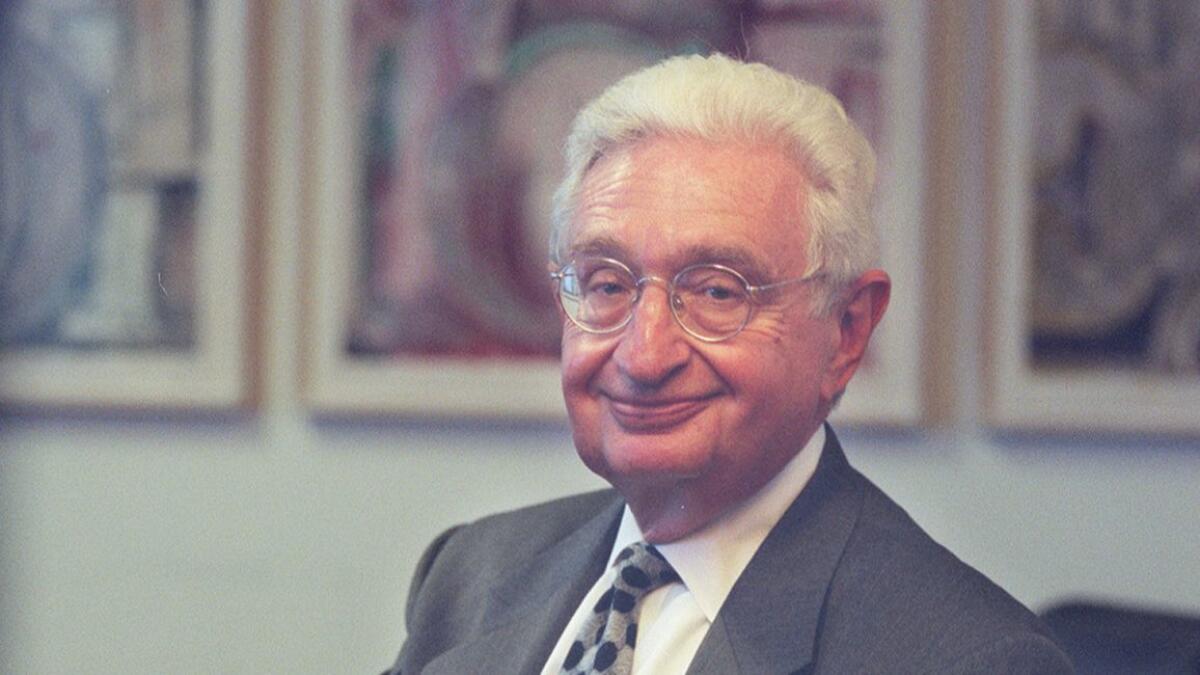 When Ronald Reagan was elected president, Harold Williams knew his days in the nation's capital were near an end.
He'd had a four-year run as chairman of the Securities and Exchange Commission under President Carter, but with a Republican administration moving in, it was time to look for a new job.

For the record:
10:15 a.m. Aug. 3, 2017
An earlier version of this story incorrectly said that Robert K. Kennedy was assassinated in the lobby of the Ambassador Hotel. He was in the hotel's kitchen when he was shot.
Williams was considering opening a law office in Washington, D.C., when a friend called from Los Angeles. Would he be interested in coming back to L.A. and taking a lead role in overseeing the fortunes of an eccentric billionaire with an eye toward building a museum?
Williams had been a tax attorney at Hunt Foods, a confidant of philanthropist Norton Simon and a business school dean at UCLA, but what he knew about art was limited.
"When I was growing up in Los Angeles, all we had were "Pinkie" and "Blue Boy" at the Huntington Library," he said in a 2016 interview with UCLA's School of the Arts and Architecture. "That was about it."
Still, there was something oddly intriguing about the offer and Williams took the job, becoming the founding president of the J. Paul Getty Trust and overseeing construction of the Getty Center, the Brentwood campus that is part of the respected J. Paul Getty Museum.
Williams administered the trust and oversaw the hilltop art institute for 17 years, a period of remarkable growth as the trust nearly tripled in size, the Getty became one of the nation's most visited museums and the white-splashed campus became an L.A. landmark.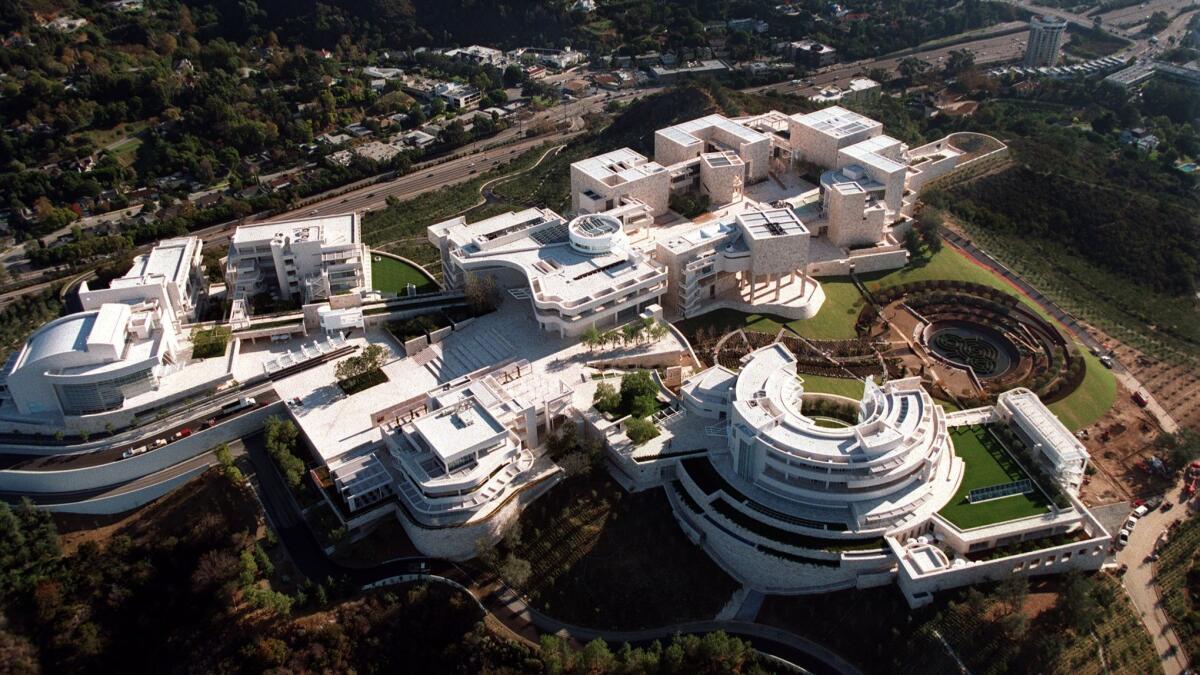 Up until his death Sunday at his home in Santa Ynez, Williams continued to show up for meetings and attend events at the Getty. He was 89.
"The Getty today — its global reach and its Southern California presence — is a legacy of Harold M. Williams," said Maria Hummer-Tuttle, chairwoman of the Getty Trust's board of directors.
When Williams took the job to oversee the Getty Trust, the oil tycoon's money was still tied up in probate. But when the trust finally received its endowment of $1.2 billion, Williams and Nancy Englander, Getty's director of program planning and Williams' future wife, scoured L.A. for a home for the Getty.
They ruled out the existing Getty Villa in Pacific Palisades, determining that expansion would destroy the museum's charm. They considered the Ambassador Hotel, which had been in decline since the 1968 assassination of Sen. Robert F. Kennedy in the hotel kitchen. But the price tag was too high. And they eyed Veterans Administration property in Westwood they thought Reagan might elect to sell.
The two settled on a Brentwood hillside they thought would provide the necessary space and a convenient location for residents in the city and those in the Valley. Some civic leaders — and a Los Angeles Times art critic — were dismissive of the location, saying the museum should have been in the city core. But Williams cringed at the thought of a museum being squeezed into a city block.
"I didn't want to build a museum for art aficionadas," Williams said in the UCLA interview. "I wanted to build a museum that had a chance of attracting people who are not natural museum-goers."
Born in Philadelphia on Jan. 5, 1928, Williams came west with his family when he was a child so that his older brother could take advantage of a scholarship offer from USC.
His father had gone bankrupt during the Depression and the family did not have the money to pay tuition at the University of Pennsylvania, his brother's first choice. They lived near the USC campus and Williams attended Roosevelt High School and then UCLA. He earned a law degree at Harvard.
Williams said he began to see the magnetic powers of art when he worked for Simon, a rabid art collector who at any one time would have dozens of paintings in his office that he was considering purchasing.
Simon, who became one of the world's leading art collectors, frequently asked Williams to critique the artwork. When Simon was intrigued with a painting located elsewhere in the country, Williams was assigned the task of looking over potential acquisitions during business trips.
"The amazing thing about my life is that so many of the things I have gone on to do have come out of left field," Williams said.
After retiring, Williams served on the UC Board of Regents and later as a board member of the Los Angeles Annenberg Metropolitan Project, a school reform effort. Before being asked by Carter to head the Securities and Exchange Commission, Williams had been dean of UCLA's Anderson School of Management.
He is survived by his wife, Nancy; a son, Ralph; a daughter, Susan Zajdman; a stepson, Derek Magyar; and four grandchildren, Drew, Jenna, Elana and Josh.
Sign up for Essential California for the L.A. Times biggest news, features and recommendations in your inbox six days a week.
You may occasionally receive promotional content from the Los Angeles Times.