Howard Kaufman, manager for the Eagles, Aerosmith and Stevie Nicks, dies at 79
Veteran music manager Howard Kaufman, who guided the careers of the Eagles, Aerosmith and Stevie Nicks and helped pull off some of the mightiest rock 'n' roll world tours of his day, has died at 79.
Kaufman died Thursday and had continued working until the day before his death, said Craig Fruin, a longtime business associate.
In an industry filled with larger-than-life personalities and supercharged egos, Kaufman was an even-keeled executive who blended an accountant's mastery of number-crunching with a fatherly sense of rewarding his clients with long careers and sustained success, friends and clients said.
"He wasn't stereotype Hollywood, at all. He was low-key, non-hype," singer and sometimes-actor Chris Isaak said Tuesday. "He was that rare little island of reality."
Over the decades, Kaufman managed or assisted a distinguished stable of musicians and rock acts — the Eagles, Steely Dan, Heart, Janet Jackson, Boston, Boz Scaggs, Three Dog Night, The Go-Go's, Fiona Apple, Don Henley.
Though long past conventional retirement age, Kaufman continued to handle clients through his management agency, HK Management, including Jimmy Buffett, Aerosmith, Chicago, Lenny Kravitz, Nicks and Isaak.
Isaak said he had a deep admiration for Kaufman's nearly innate money-management skills.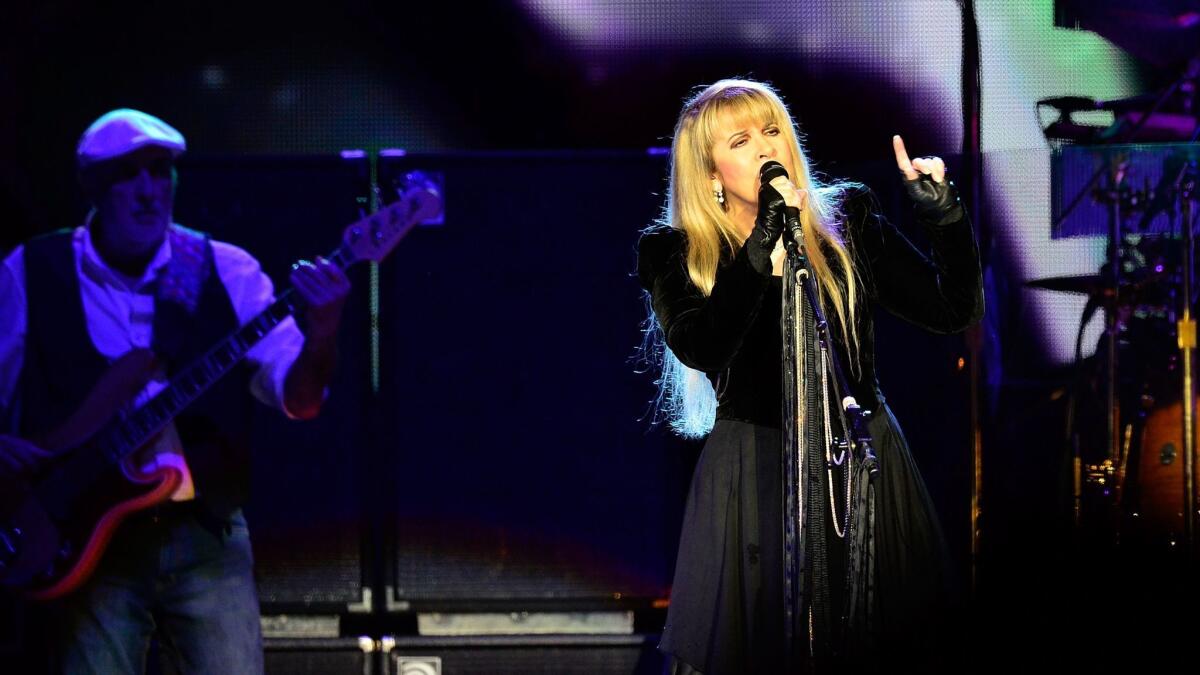 "You could be at lunch planning a 50-date tour and, off the top of his head, he could tell you how many seats you sold in Kansas City last time, what you could expect this time, what size the venue was, whether it would work and — this was all while he was just passing the bread," Isaak said. "He was the Fred Astaire of management, so good, you know, you just loved watching him."
Kaufman graduated from UCLA in 1960, served in the Army and set out on a career as an accountant. In 1969, he became a partner and business manager at Caribou Management, getting his first taste of rock stardom when he worked with Chicago, then still an emerging rock band.
A decade later, he joined Irving Azoff at Front Line Management, one of the dominate forces in entertainment management. Kaufman later bought out Azoff and rebranded the company as HK Management.
In addition to juggling the careers, tour schedules and album releases of top recording artists, he managed or served as a consultant on often extravagant and complex world tours for the Rolling Stones, Fleetwood Mac and Paul McCartney's Wings Across America tour in the mid-'70s, when McCartney first began injecting his Beatles standards into his performances.
Kaufman also was involved in the production and music coordination of several films, including "Urban Cowboy" and "Fast Times at Ridgemont High."
Nicks, in an interview Tuesday, said that Kaufman — with his this-is-how-we're-going-to-do-it attitude — likely kept her from running out of money during her early days with Fleetwood Mac.
"Let's face it. We were all a little high, we were all a little stupid and without Howard, I'm sure I would have been broke," Nicks said. "He'd say, 'You don't need to have three houses, Stevie. You need to put some of that money away in savings.' "
Though wonkish when it came to numbers, Kaufman also was a fierce negotiator.
Nicks said that Kaufman once held her father's feet to the fire when he balked at paying her usual six-figure guarantee for making a tour stop at a concert venue he owned in the Phoenix area. She said her father later called her to complain.
"I said, 'Dad, you always told me to have a manager I trusted.' " She said that her father eventually relented and that the concert proceeds easily covered the guarantee.
Isaak had similar memories.
"When you're going to a meeting and everyone has their guns and knives out, take Howard Kaufman," he said. "The guy just didn't have a back-down gear."
Fruin worked with Kaufman for 40 years and said despite his successes and an always-impressive roster of famous clients, his friend remained selfless and grounded.
"His joy was his family, and his reward was helping people succeed," Fruin said.
Kaufman is survived by his wife, Caroline; son, Brett; daughters Brooke Halsband and Elle Kaufman; and three grandchildren.
Twitter: @stephenmarble
ALSO
Butch Trucks, Allman Brothers Band co-founder, dies at 69
Charlie Liteky, Army chaplain who gave back Medal of Honor and became peace activist, dies at 85
Percussionist Jaki Liebezeit of Can, whose 'krautrock' rhythms influenced generations of art-rockers and beat producers, dies at 78
Sign up for Essential California for the L.A. Times biggest news, features and recommendations in your inbox six days a week.
You may occasionally receive promotional content from the Los Angeles Times.