Percussionist Jaki Liebezeit of Can, whose 'krautrock' rhythms influenced generations of art-rockers and beat producers, dies at 78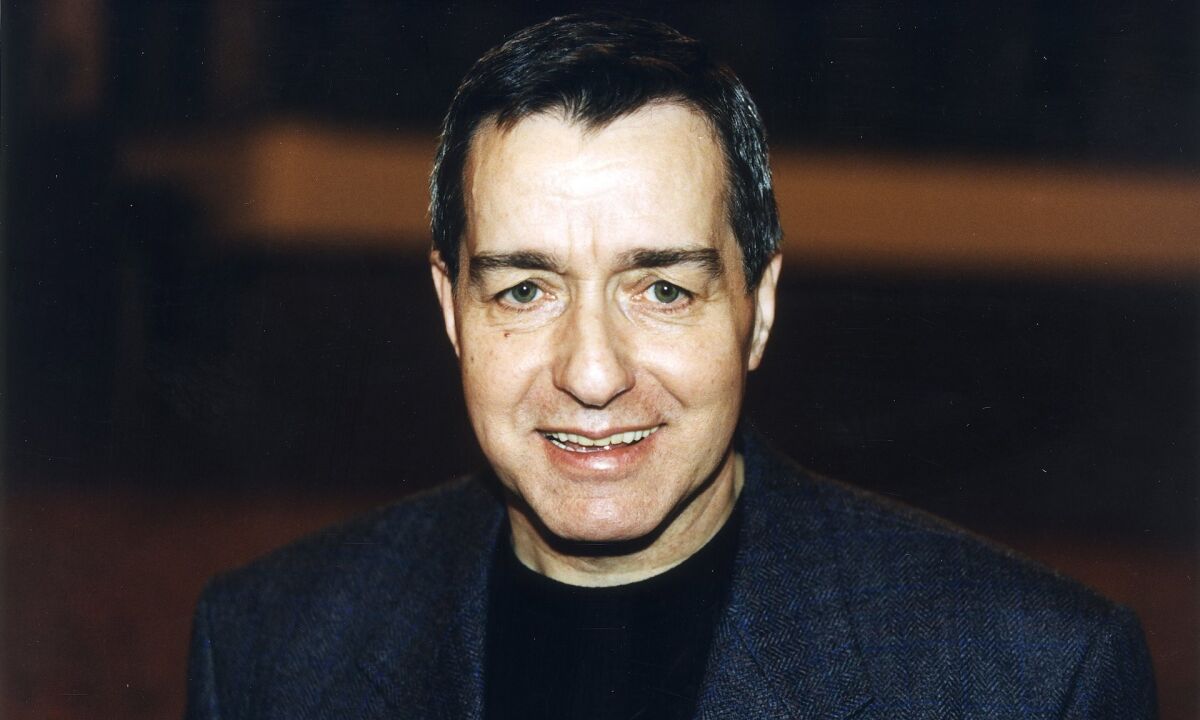 In a 1970 film clip documenting a performance of the song "Mother Sky," drummer Jaki Liebezeit sits upright, lost in rhythm as he propels the influential German rock band Can.
He moves as if he were drawing energy from the sun, driving his snare, tom-toms, kick drum, cymbals and high-hat with perpetual motion.
Liebezeit died this week at age 78, but the beats he created echo in generations of percussionists and electronic producers inspired by them.
A key player in the so-called German "krautrock" movement of the late 1960s and '70s, Liebezeit devised wildly inventive beats that informed the sound of punk, hip-hop and electric dance music. His work with Can has been sampled on recordings by artists including Kanye West, Nine Inch Nails, A Tribe Called Quest, the Flaming Lips, Earl Sweatshirt and many others.
Liebezeit's death was confirmed Sunday on Can's official Facebook page: "It is with great sadness we have to announce that Jaki passed away this morning from sudden pneumonia. He fell asleep peacefully, surrounded by his loved ones. We will miss him hugely."
Along with bands such as Kraftwerk, Neu!, Guru Guru and Faust, Liebezeit and Can helped create sounds in postwar Germany that pushed European rock away from American blues-based structures and into the realm of the mantra-esque sublime.
"The bands were all trying to play English," Liebezeit said during a 2015 interview with the Goethe Institut U.K., of rock music in West Germany in the 1960s. "Can was always criticized. 'They will never get that sound.' So we didn't try.
"There's no blues in Germany, no cotton fields," Liebezeit added, citing another American export as his primary driver. "I was a jazz drummer, so I listened to all these old masters. Art Blakey I loved very much — Max Roach, Elvin Jones."
Born in Dresden, Germany, in 1938, Liebezeit traveled to Barcelona, Spain, after leaving school. While there, according to Can's official website, he performed with jazz musicians including trumpeter Chet Baker and Spanish pianist Tete Montoliu. Returning to West Germany, he moved to Cologne and joined the Manfred Schoof Quintet, an influential European free jazz group.
As he was learning his craft, he tried to copy Blakey and others but came to a realization, he said at the Goethe Institut: "If you want to become an artist, you cannot copy other artists. You have to be original. That's what I tried, then. To become original. It doesn't matter if the people like it or don't, so I cannot care about that. I have to do what I have to do."
Liebezeit joined Can in 1968 alongside members including bassist Holger Czukay, keyboardist Irmin Schmidt (both of whom were students of composer Karlheinz Stockhausen), the late guitarist Michael Karoli and singer Malcolm Mooney (who was later replaced by singer Damo Suzuki).
Over the next decade, and occasionally thereafter, the band released more than a dozen records that ignored trends in contemporary pop and rock music, but which decades later still resonate. Among them are "Tago Mago," "Soundtracks" and "Flow Motion."
An acclaimed 1997 remix album, "Sacrilege," celebrated Leibezeit and band with sample-generated tracks by artists including Sonic Youth, Brian Eno, Carl Craig and more.
In his 1995 book "Krautrocksampler," the writer-musician Julian Cope described Liebezeit as a "propulsion engineer & mystic space chart reader," and his drumming bore that out. On "Father Cannot Yell," Liebezeit hits full throttle in the first two bars, sprinting into a stride with rarely a waver, humming at an even clip with his partner in rhythm, Czukay.
His most famous beat, and Can's most recognizable song, arrived in "Vitamin C" from its 1972 album "Ege Bamyasi." On the song, Liebezeit delivered a sequence built on a rolling snare, an antsy-footed kick drum and cymbals that crash at algebraic intervals.
"It was never written, the music," Liebezeit said of Can's songwriting method. "There was no single composer in the band. Everything was composed in the studio like in a laboratory. We worked together and get some ideas and record it again and again until it develops. We thought writing on paper was finished. Now we write on tape."
Over his life in the studio, Liebezeit performed on recordings by Brian Eno ("Backwater"), post-punk bassist Jah Wobble, synth-pop bands Depeche Mode and Eurythmics, and U2 guitarist the Edge.
More recently Liebezeit was a regular collaborator with the electronic beat producer Burnt Friedman.
For tips, records, snapshots and stories on Los Angeles music culture, follow Randall Roberts on Twitter and Instagram: @liledit. Email: randall.roberts@latimes.com.
---
Your essential guide to the arts in L.A.
Get Carolina A. Miranda's weekly newsletter for what's happening, plus openings, critics' picks and more.
You may occasionally receive promotional content from the Los Angeles Times.