Hugh R. Manes dies at 84; lawyer fought for victims of police misconduct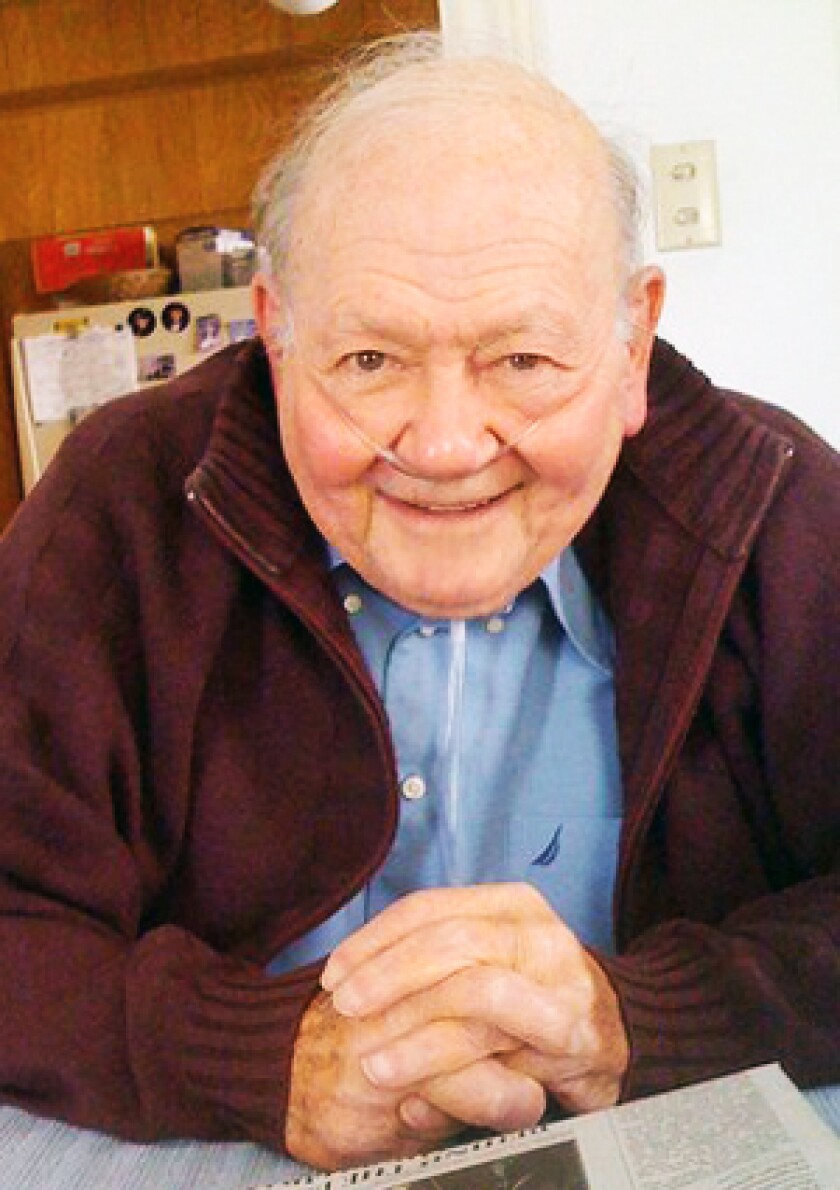 Hugh R. Manes, a veteran civil rights lawyer who for 40 years fought for victims of police misconduct, died Saturday at his Los Angeles home after a long battle with emphysema, according to his law partner, Carol Watson. He was 84.
Manes began representing victims of police misconduct in the 1960s, nearly three decades before the videotaped beating of motorist Rodney G. King by Los Angeles police officers threw a harsh spotlight on the issue of police brutality.
"He was a voice in the wind," said Mark Rosenbaum, legal director of the American Civil Liberties Union of Southern California, who called Manes the dean of police-abuse lawyers. "Doing police-abuse cases is not fashionable now and was even less fashionable then. Hugh did as much as any citizen to keep the Los Angeles Police Department in check."
Manes, a prodigious litigator who tried more than 400 cases during his career, was "probably one of the finest" advocates for police-abuse victims in Southern California, said retired California Court of Appeal Justice Robert R. Devich, who presided over a 1995 police brutality trial that resulted in a record-setting $23-million award to a group of Samoan Americans represented by Manes and two colleagues.
"He really took his position to heart and went out for his client. He could be contentious at times, but always with a lot of respect to the other lawyers up against him and . . . to the court. I had a lot of respect for him," said Devich, who had been a Beverly Hills police officer and Los Angeles County deputy district attorney before joining the bench.
The attorney, who looked like Winston Churchill and could fill a courtroom with his baritone voice, encouraged and trained dozens of lawyers to handle cases involving excessive force or other allegations against law enforcement officers. He offered free monthly seminars for years at his office in the mid-Wilshire area and helped establish the Police Misconduct Lawyers Referral Service, which matched attorneys with potential clients.
According to colleagues, Manes (pronounced MAY-ness) routinely took on cases with little expectation of success or remuneration, particularly in the early years when few people believed that police officers could be guilty of misconduct.
"He did it so that they [police] would know someone was watching," said attorney Garo Mardirosian, who regarded Manes as his mentor.
Mardirosian joined Manes in representing the group of Samoan Americans who had been beaten by Los Angeles County sheriff's deputies at a bridal shower in Cerritos in 1989. The $23-million award to 35 plaintiffs was believed to be the largest then imposed on an American police agency.
Manes was born in Chicago on July 7, 1924. Although Jewish, he attended an Episcopalian high school -- St. John's Military Academy in Delafield, Wis. After graduating, he joined the Army as a second lieutenant and served in Europe during World War II. Injured in combat, he was fond of telling people that he was awarded a Silver Star and a Purple Heart while sitting on a bed pan in a military hospital.
After the war, he earned a bachelor's degree at UCLA and a law degree at Northwestern University in 1952. He began his career at the Los Angeles law firm of Wirin, Rissman & Okrand, which was headed by A.L. Wirin, the longtime chief counsel of the ACLU in Los Angeles.
Manes worked on a number of cases with the ACLU, representing Japanese Americans who had lost property as a result of federal actions after the Pearl Harbor attack and individuals who had been targeted as communists by the House Un-American Activities Committee. During the 1960s, he worked with lawyers from the ACLU and National Lawyers Guild to gather evidence of the disenfranchisement of black voters in Mississippi. During the Vietnam War era, he represented men seeking draft deferments and conscientious objector status.
Manes is survived by two daughters, Mehgan and Nikol; three sons, Macabee, Ellery and Ari; a sister, Audrey Benesch; and eight grandchildren.
A memorial program will be held at 3 p.m. July 26 at the Workmen's Circle Cultural Center, 1525 S. Robertson Blvd., Los Angeles.
---