John Gavin, 'Psycho' and 'Spartacus' actor who became ambassador to Mexico, dead at 86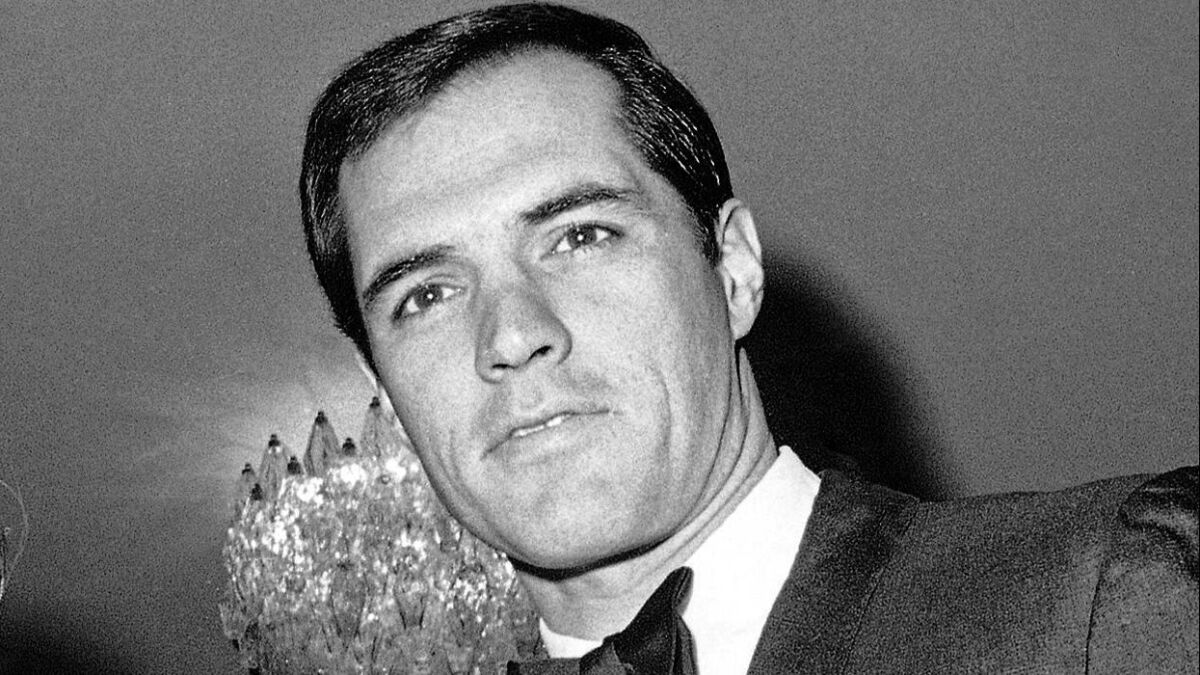 John Gavin, the tall, strikingly handsome actor who appeared in "Spartacus," "Psycho" and other hit films of the 1960s before becoming President Reagan's ambassador to Mexico, has died at age 86.
Gavin, a former president of the Screen Actors Guild, died Friday, said Brad Burton Moss, manager of Gavin's wife, actress Constance Towers. Moss did not provide the cause of death.
After appearances in a handful of 1950s B-movies, Gavin's breakthrough came in 1958 when he landed the lead role of a World War II German soldier in "A Time to Love and a Time to Die."
The film was based on an Erich Maria Remarque novel, and Universal Studios, having won an Academy Award in 1930 with its adaptation of Remarque's "All Quiet on the Western Front," was hoping lightning would strike again.
With a postwar audience hungering for escapism, however, it didn't happen, and neither the film nor its leading man fared well with critics.
The New York Herald Tribune found Gavin "a very personable young actor, remarkably unpretentious and quite lacking in mannerisms," while gossip columnist Hedda Hopper wrote, "He is handsome and has a silken sort of threat which gives women chills up and down the spine." Others dismissed Gavin, with The New York Times calling him "a good-looking, awkward young man" with a dull delivery.
Universal didn't lose faith, however, starring him opposite Lana Turner in a remake of the soap opera "Imitation of Life" the following year. Then came the role of Janet Leigh's divorced lover, Sam Loomis, in the 1960 Alfred Hitchcock classic "Psycho."
Gavin's performance, though, was overshadowed by those of Leigh as the tentative, frightened thief who steals $40,000 to keep their romance together and by Anthony Perkins as the psychotic owner of the Bates Motel where she seeks shelter on her way to meet her lover.
Gavin went on to make a flurry of films over the next two years, playing Julius Caesar in "Spartacus," appearing opposite Susan Hayward in "Back Street," Sandra Dee in Peter Ustinov's Shakespearean spoof "Romanoff and Juliet" and again with Dee in "Tammy Tell Me True."
His career began to wane by the end of the 1960s, and a minor role in the 1967 musical "Thoroughly Modern Millie," starring Julie Andrews, marked the end of his association with Universal.
He made a few other films and appeared on such TV shows as "Fantasy Island," "The Love Boat" and "Hart to Hart," but he was already on the road to another profession, diplomacy.
Unlike some who win ambassadorships as political favors and are sent to countries they know little about, Gavin arrived in Mexico in 1981 well equipped for the job. His father had invested in the country's mines, and ancestors of his Mexican-born mother were among California's first Spanish settlers. Gavin had often visited Mexico in his youth and was fluent in Spanish and Portuguese.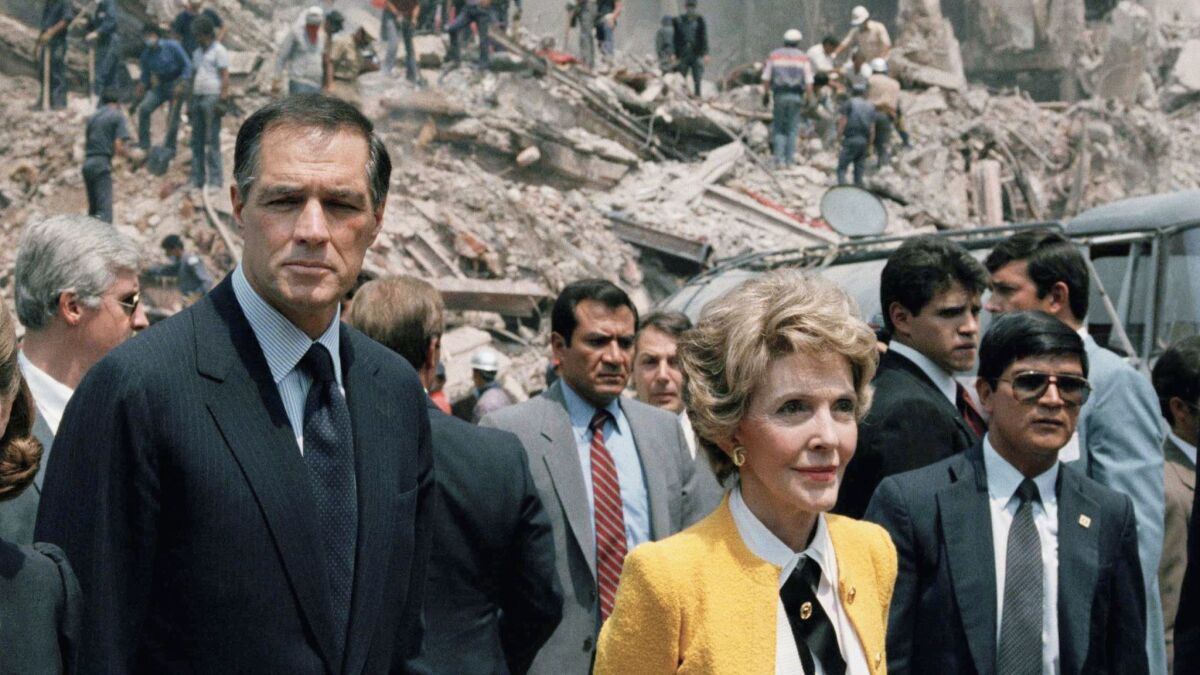 While in the Navy in the early 1950s, he served in Panama as Pan-American affairs officer to the Navy commandant, and during a lull in his acting career he was appointed special advisor to the secretary-general of the Organization of American States. His assignment was to promote President Kennedy's Alliance for Progress to help Latin American countries improve their economies.
He had also become friends with Reagan when both were actors at Universal, and their friendship continued when Gavin became president of the Screen Actors Guild in 1961, a position Reagan had previously held.
When Reagan appointed Gavin ambassador, he cited the political turbulence in Latin America and quipped, "If you're not attacked at least once a month, I'll feel you're not doing your job."
Born John Golenor on April 8, 1931, in Los Angeles, Gavin attended Stanford University and served in the Navy. He was unsure about a career path until a family friend, producer Bryan Foy, suggested he try acting.
Although he had studied drama at Stanford and made a few appearances on TV and in the theater, he played that down during his screen test with Universal.
"Probably if I told the studio I had come out of the Stanford drama school, done a little theater and TV, I wouldn't have had a chance," Gavin said in 1958. "But they seemed intrigued by my lack of credentials."
Soon the studio had given him a new name and seasoned him in such movies as "Raw Edge," "Behind the High Wall" and "Four Girls in Town."
---
Must-read stories from the L.A. Times
Get the day's top news with our Today's Headlines newsletter, sent every weekday morning.
You may occasionally receive promotional content from the Los Angeles Times.