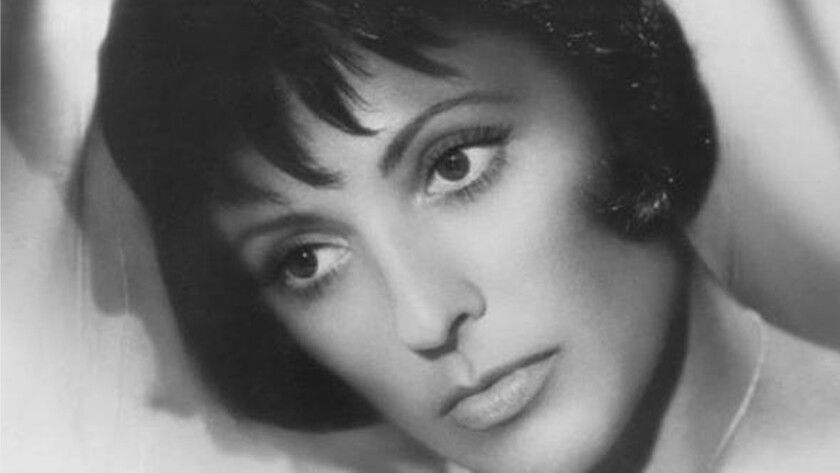 Keely Smith, a pop and jazz singer known for her solo recordings of jazz standards as well as her musical partnership with Louis Prima, has died of apparent heart failure in Palm Springs. She was 89.
Smith was under a physician's care when she died Saturday, her publicist Bob Merlis said in a statement.
Smith was a Grammy-winning talent who gained much attention when as a teenager she got the job as the "girl singer" in Prima's band in 1948.
She married Prima in 1953 and achieved success together throughout the entertainment business, starring in stage, television and movies and releasing hit records. Decades later, the two were featured in the acclaimed musical "Louis & Keely Live at the Sahara."
Smith and Prima won a Grammy in 1959 — the first year the awards were handed out — for best pop vocal performance by a duo or group for their hit "That Old Black Magic," which remained on the charts for 18 weeks.
In 2001 — 42 years later — Smith was nominated for a Grammy for her album "Keely Sings Sinatra."
Smith was born Dorothy Jacqueline Keely in Norfolk, Va., on March 9, 1928, and got her first paying job singing with the Earl Bennett band when she was just 15.
She later auditioned to sing with Prima's band, and began touring with them in 1948.
Smith and Prima divorced in 1961 and she married Jimmy Bowen, who produced "The Intimate Keely Smith" album, in 1965. Her third marriage was to Bobby Milano, whom she married in the '70s. Prima died in 1978.
As her recording career flourished, Smith set up her own label — Keely Records — which was partnered with friend Frank Sinatra's Reprise Records.
Smith also appeared in such late 1950s films as "Hey Boy! Hey Girl!," "Senior Prom" and "Thunder Road."
During her seven-decade career, Smith was lauded by critics for her bold voice and ability to make the music swing, and she received several awards including a star on the Hollywood Walk of Fame.
"Nobody will ever interfere with what I do on stage," Smith once told Theatermania. "Someone might have an opinion of something but, if I disagree with it, I'll go with my own thinking. I'm just a plain person. I sing like I talk — and, when I'm on stage, I talk just like I'm talking to you."
For the 50th Grammy Awards in 2008, she performed "That Old Black Magic" as a duet with Kid Rock.
Her final performance came on Feb. 13, 2011, at the Cerritos Performing Arts Center.
Smith has lived in Palm Springs for about 40 years. She is survived by her two children, Toni Prima and Luanne Prima.
A Times staff writer contributed to this report.
---