Lucy Casado, matriarch of Lucy's El Adobe Cafe and an L.A. fixture, dies at 91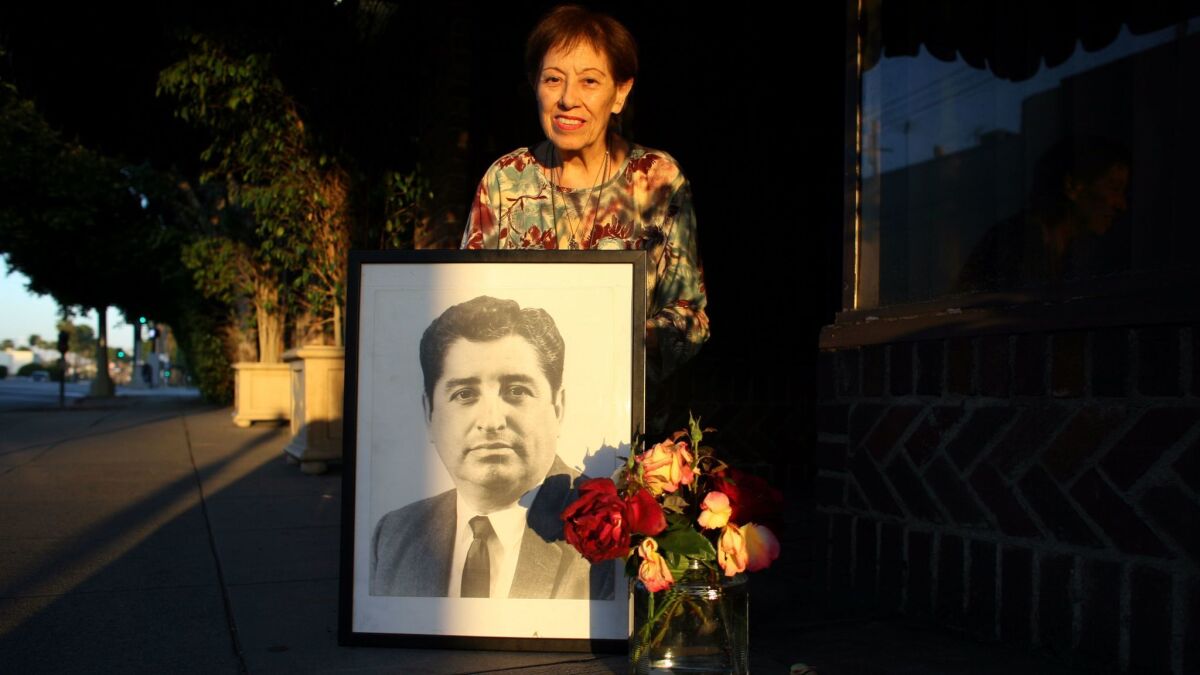 Lucy Casado, matriarch and gatekeeper of the landmark Hollywood restaurant Lucy's El Adobe Cafe — a home away from home for musicians, politicians and those looking for either — has died at 91.
Casado was a comforting, maternal figure to those who began arriving at the restaurant in the early 1960s when it was a one-room cafe with cheap Mexican comfort food, healthy margaritas and a welcoming, no-need-to-rush vibe.
It was where Jerry Brown met Linda Ronstadt when the future governor was merely a college school board trustee and fame had yet to fully encircle the singer. Singer Jackson Browne found solitude here. And future Eagles frontman Don Henley came in with regularity.
"They were all young, and they'd all wound up in Los Angeles and many of them were homesick," said Casado's daughter, Patricia. "They came here when they were stuck or lonely or had writer's block or just wanted company."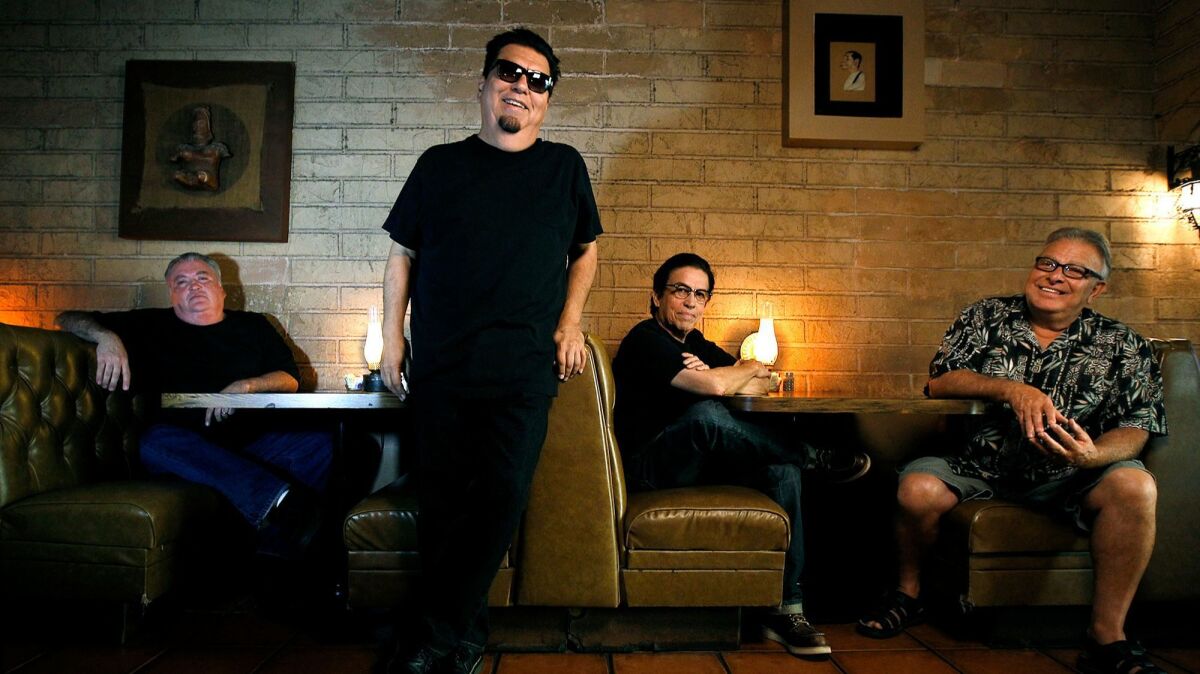 Born Jan. 18, 1926, in El Paso, Casado originally wanted to be a doctor, but she found cooking to be a fair alternative. When she and her husband, Frank, opened the restaurant in 1964 — across the street from Paramount Studios on Melrose Avenue — it was a full-family operation.
Patricia said she recalled standing in the kitchen carefully slicing chilies lengthwise as thin as straws for the enchiladas as her mother coached her, and then doing the same with the onions.
"It was very, very labor intensive," she said. "And the knives were very sharp."
Henley, in a statement, expressed warm memories of time spent at the restaurant — and time spent with Casado.
"It was a cozy, candlelit watering hole, where politics, food and music were often the topics of discussions, over a savory plate of mole poblano, washed down with the best margaritas in town."
The restaurant became such a favorite stomping ground with politicians that the Secret Service would regularly come by to check the surroundings. Then-Vice President Hubert H. Humphrey came in to eat. So did Robert F. Kennedy, then a senator. Sen. Bob Dole did, too.
When Frank died in 1990, customers — many famous, other not so much — came to the diner to share their affection for the couple who had become part of their lives. Songwriter Jimmy Webb played piano. Ronstadt sang. Comedian John Candy came by. An everyday cop, who recalled Frank offering him a free meal and shade on a particularly hot day, stopped by to say thank you.
"This family just exudes warmth," said then-state Controller Gray Davis, gesturing to the entire restaurant. "And either you've got that or you don't. You can't bottle and sell that."
Casado had the sensibilities and passion of a political activist, her daughter said.
When the family prepared meals, Patricia said her mother reminded them that migrant farmworkers had worked under hellish conditions for paltry wages to help make the meal a success. When Los Angeles Times reporter Ruben Salazar was killed by police while covering a protest in East L.A. in 1970, Frank scrawled the Latino writer's name in the wet concrete in front of the restaurant as a lasting memorial. Together, the couple helped found the Mexican American Political Assn.
Casado had been battling cancer when she died Tuesday at Good Samaritan Hospital. Her daughter said she'd been hoping to build up enough strength to return home and begin hospice care. Browne, the singer, had come by the hospital that day to offer encouragement, she said.
Casado is survived by her daughter and two sons, Frank James and Darryl.
Twitter: @stephenmarble
---
Must-read stories from the L.A. Times
Get the day's top news with our Today's Headlines newsletter, sent every weekday morning.
You may occasionally receive promotional content from the Los Angeles Times.