Mark Hollis, lead singer for art-rock band Talk Talk, dies at 64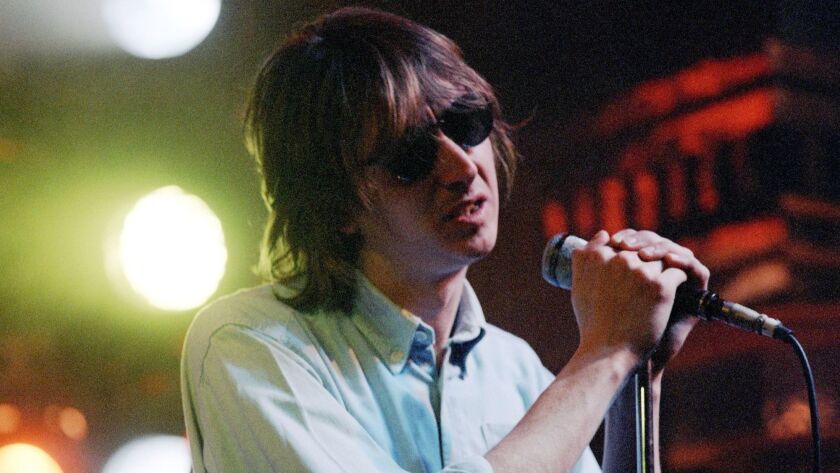 Singer-songwriter Mark Hollis, the reclusive frontman of the British art-rock band Talk Talk, has died. He was 64.
On Tuesday his former manager, Keith Aspden, confirmed Hollis' death after a short illness. Author and academic Anthony Costello broke the news Monday on Twitter.
"RIP Mark Hollis. Cousin-in-law. Wonderful husband and father. Fascinating and principled man. Retired from the music business 20 years ago but an indefinable musical icon," Costello wrote.
After Hollis got his start with the Reaction in the 1970s, the English musician formed Talk Talk with Paul Webb, Lee Harris and Simon Brenner. He co-wrote their 1980s hits "It's My Life" (which No Doubt popularized with its hit 2003 version) and "Life's What You Make It." He then transformed the act from a synth-pop sound to a more experimental outfit.
The albums he made with the post-rock pioneers — "The Colour of Spring," "Spirit of Eden" and "Laughing Stock" — are considered masterpieces and cult classics.
Talk Talk's influential Mark Hollis brought delicacy to 1980s music »
Talk Talk disbanded after the 1991 release of "Laughing Stock." Hollis debuted a solo album in 1998 and then largely retreated from the music industry.
On Facebook, Webb said he was "shocked and saddened" to hear the news of Hollis' death.
"Musically he was a genius and it was a honour and a privilege to have been in a band with him," Webb wrote on his Rustin Man band page on Monday. "I have not seen Mark for many years, but like many musicians of our generation I have been profoundly influenced by his trailblazing musical ideas. He knew how to create a depth of feeling with sound and space like no other. He was one of the greats, if not the greatest."
Other musicians and admirers also saluted Hollis on Twitter.
Follow me: @NardineSaad
---
Must-read stories from the L.A. Times
Get all the day's most vital news with our Today's Headlines newsletter, sent every weekday morning.
You may occasionally receive promotional content from the Los Angeles Times.