Nelson Bunker Hunt dies at 88; oilman once one of world's richest men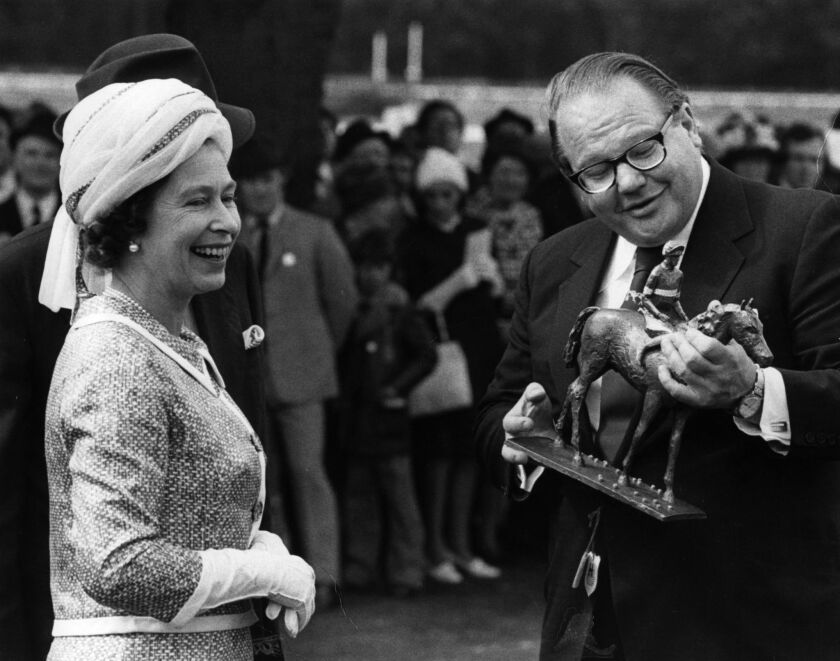 By Times wire services
Nelson Bunker Hunt, a Texas oilman who tried to corner the silver market with his brothers only to see the move end in financial disaster in 1980, has died. He was 88.
Hunt died Tuesday at a Dallas assisted-living center after a battle with Alzheimer's disease, said his younger brother W. Herbert Hunt.
Known as Bunker Hunt, he was once one of the world's wealthiest men, worth an estimated $16 billion. He was the second son of legendary Texas oilman H.L. Hunt, who had 15 children with three women and left behind a multibillion-dollar fortune and the independent Placid Oil Co. when he died in 1974.
Nelson Bunker Hunt was born Feb. 22, 1926, in El Dorado, Ark., and grew up in Tyler, Texas, before moving with his father's first family to Dallas when he was 12.
He briefly attended the University of Texas but left after a geology lecturer proclaimed that the federal government should own all natural resources.
After serving in the Navy during World War II, Hunt joined his father's oil company. He was 22 when he discovered a $7-million oil field in Scurry County.
He built on his father's oil and gas holdings, finding a rich Libyan oil field, only to have it nationalized later by Moammar Kadafi. He owned millions of acres of farm and ranch land in Australia, thoroughbred race horses and an ancient-coin collection.
Despite his riches, Hunt lived modestly. He flew coach, wore off-the-rack clothing and drove nondescript cars. Many noted that his personal spending habits were as conservative as his politics, which included a leadership role in the John Birch Society.
Making money, he once said, is "the way you keep score in life, in business."
But a huge, soured bet on the silver market by Hunt and his brother Herbert led to legal problems and bankruptcy. The holdings grew to nearly $4.5 billion by January 1980, and he and Herbert Hunt lost more than $1 billion in March 1980 when the price of silver collapsed. (Their younger brother Lamar was involved to a lesser degree.)
The brothers agreed to lifetime bans from trading in commodities futures and a $10-million penalty with the Commodity Futures Trading Commission, which alleged that they manipulated the price of silver.
Sliding prices for oil, land and commodities further dented their fortunes.
Nelson Bunker Hunt filed for bankruptcy protection in 1988, and much of his remaining fortune was liquidated to pay creditors and the IRS.
In a 2009 interview, Hunt family biographer Harry Hurt III said Hunt bought the silver believing that apocalyptic days were coming that would make money useless.
Hunt recovered from bankruptcy, just as many other wildcatters had done before. His share of a family trust was estimated to be about $200 million.
Survivors include his wife, Caroline, and four children, Betsy Curnes, Ellen Flowers, Mary Huddleston and Houston Hunt.
---
Must-read stories from the L.A. Times
Get all the day's most vital news with our Today's Headlines newsletter, sent every weekday morning.
You may occasionally receive promotional content from the Los Angeles Times.