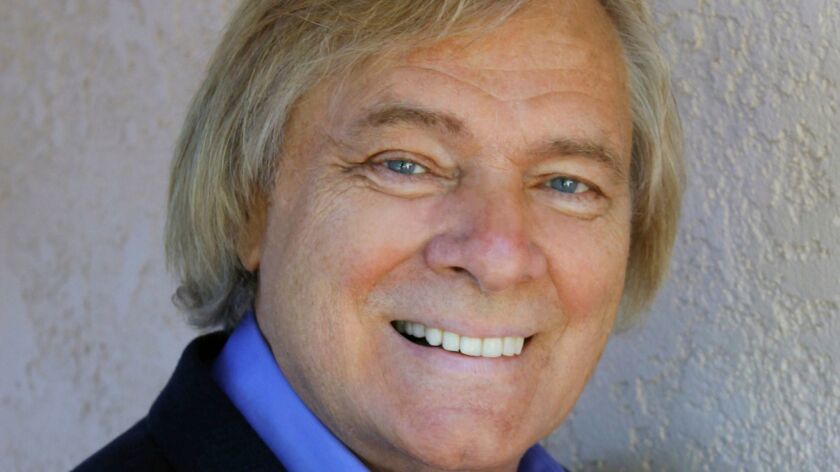 Russian actor Oleg Vidov, the matinee idol who famously defected from the former Soviet Union for a crossover career in Hollywood during the Cold War, has died at the age of 73.
Vidov, who appeared in "Red Heat," "Wild Orchid" and "Love Affair," died Monday in Westlake Village of cancer-related complications, according to his spokesperson, Kathy Jura.
The actor's blond hair, blue eyes and striking good looks earned him the moniker "the Robert Redford of Soviet cinema" and made him a top box-office draw back home in the 1970s.
See the most-read stories in Entertainment this hour »
Vidov caught the attention of international filmmakers with Gabriel Axel's medieval Viking epic "The Red Mantle," which was nominated for the Cannes Film Festival's top prize in 1967. He then traveled to Yugoslavia to co-star in 1971's "Battle of Neretva" and was cast by Dino De Laurentiis to work on 1970's "Waterloo," which also starred Rod Steiger, Christopher Plummer and Orson Welles.
He returned to the USSR to study directing but fell out of favor with the government soon after that. He divorced his wife — a close family friend of prominent Communist leader Leonid Brezhnev — and then made a picture that criticized the Soviet transport system, which was a far cry from his romantic epics and fairy tales starring vehicles.
The son of a schoolteacher and a finance ministry deputy fell in love with films as a boy living with an aunt on the Chinese border and was always drawn to American films, which he told The Times in 1985 "always transported me to a world that was nice and beautiful."
He was discovered in Moscow by someone casting a children's movie, then beat out 400 youngsters for a spot to study acting at the state film school. Vidov graduated from both the acting and directing departments of the Gerasimov Institute of Cinematography (VGIK) and appeared in more than 50 films in his homeland.
Despite being ordered to return to Moscow and disappointing fans, Vidov moved to the United States by way of Austria, Yugoslavia and Italy in 1985. He was effectively excommunicated from Soviet cinema, and state-owned TV stations dropped his movies. However, popular demand put them back on the air — without using his name. His credits were restored in 1987 following Soviet leader Mikhail Gorbachev's perestroika reform policies.
"I feel very much comfortable in Los Angeles because around me are my colleagues, cinema makers," Vidov told The Times in 1985 when he arrived. "When I saw beautiful American films, they led me by their example — to make me proud of my profession and happy that I'm a film actor."
Vidov went on to appear in 1988's "Red Heat" with Arnold Schwarzenegger, 1990's "Wild Orchid" with Mickey Rourke and 1994's "Love Affair" with Warren Beatty. He also appeared on TV in HBO's "The Immortals" as well as "The West Wing" and "Alias." He also formed the film production and distribution company Films by Jove Inc. with his second wife, Joan Borsten, in 1988. Together they obtained international distribution rights to the Soyuzmultfilm animation studio library.
Vidov is survived by his wife; his sons, Viacheslav and Sergei; and a grandson.
His family will hold a memorial service Saturday at 1 p.m. at the Hollywood Forever Cemetery.
Follow me: @NardineSaad
---