3 Images
Oscar Peterson, 1925-2007
Here with Ray Charles in 1974 in Toronto, Peterson never stopped calling Canada home despite his growing international reputation.
(Associated Press)
Peterson, here with bassist Nils Henning Orsted-Pedersen in 2000 at a festival in Switzerland, continued to perform late in life despite worsening arthritis and difficulties walking.
(Juerg Mueller / AFP/Getty Images)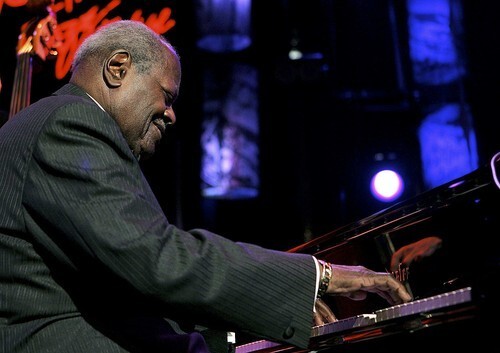 Peterson was first living person other than a reigning monarch to be honored with a commemorative stamp in Canada. He is jazz royalty in his homeland; streets, squares, concert halls and schools are named after him.
(Martial Trezzini / Associated Press)