PASSINGS: Charles Napier, Kenneth Dahlberg, Joel DiBartolo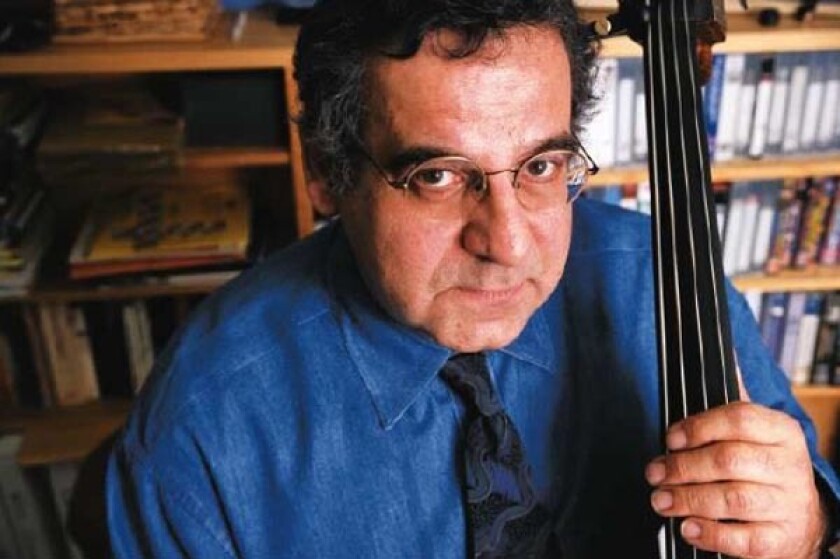 Charles Napier
Character actor usually played the heavy
Charles Napier, 75, a prolific character actor whose granite jaw and toothy grin earned him tough-guy roles in movies like "Rambo: First Blood Part II," died Wednesday at Bakersfield Memorial Hospital, his longtime friend Dennis Wilson told the Bakersfield Californian. The cause was not given.
Besides playing the scheming intelligence officer facing Sylvester Stallone in the 1985 "Rambo" sequel, Napier is also remembered as Good Ole Boys frontman Tucker McElroy in the 1980 musical comedy film "The Blues Brothers," the judge in 1993's "Philadelphia" and Lt. Bill Boyle in 1991's "Silence of the Lambs."
Napier also appeared in Russ Meyer's 1970s soft-core sexploitation films "Cherry, Harry & Raquel," "Beyond the Valley of the Dolls" and "Supervixens."
His many TV roles included parts in "Mission: Impossible," "Star Trek," "The Rockford Files," "The Streets of San Francisco," "Baretta," "Kojak," "The Dukes of Hazzard," "The A-Team," "Murder She Wrote," "Curb Your Enthusiasm" and dozens of others. He also voiced parts in such animated TV series as "The Simpsons," "Men in Black: The Series" and "The Critic."
Napier often played the heavy in movies and TV but didn't seem to mind the label.
"Heavies … are usually lonely, ugly or mean," he said in a 1978 Times profile. "Most heavies are not intellectual. They're angry guys, they know they're never going to go anywhere from there. For them, Hollywood is a godsend."
By the time Napier had found his niche, he had been a high school art teacher, parking lot attendant, typist and truck driver. Born April 12, 1936, in Mount Union, Ky., he served in the Army before earning a bachelor's degree in art in 1961 from what is now Western Kentucky University.
Kenneth Dahlberg
Businessman swept up in Watergate scandal
Kenneth Dahlberg, 94, a Minnesota businessman, World War II ace and inadvertent figure in the Watergate scandal that brought down Richard Nixon's presidency, died Tuesday of natural causes at his home in Deephaven, Minn., according to his attorney and friend Warren Mack. Dahlberg had broken his hip about a year ago and had pneumonia, but his hip had healed and his health had been "great," Mack said.
Even though Dahlberg did not commit any wrongdoing, he was swept into the Watergate scandal as Midwest finance chairman of Nixon's 1972 reelection campaign. Dahlberg became linked to the scandal after a check he delivered to the Nixon campaign turned up in a Watergate burglar's bank account. The contribution was legal, and a grand jury cleared Dahlberg.
He also was a World War II flying ace who was shot down three times behind enemy lines, escaped twice and was a prisoner of war in Munich for the last few months of the war. He founded Miracle Ear Hearing Aid Co. and spearheaded other business ventures.
Dahlberg grew up on a 120-acre farm near Wilson, Wis. After high school in St. Paul, Minn., he was drafted, and on June 2, 1944 — four days before D-Day — he arrived in England to join the 354th Fighter Group flying P-51 Mustangs to support the invasion.
Joel DiBartolo
Longtime 'Tonight Show' bassist
Joel DiBartolo, 65, a veteran jazz bassist and studio musician who played with the "Tonight Show" band during Johnny Carson's tenure as host, died of heart disease and complications of lung cancer Sept. 27 at his home in Scottsdale, Ariz., said his wife, Mary.
In a four-decade musical career that included playing with Maynard Ferguson, Carmen McRae, Chuck Mangione and Buddy Rich, DiBartolo joined the "Tonight Show" band in 1973 and remained with the show until Carson retired in 1992.
As a studio musician in Los Angeles, DiBartolo played on more than 60 film scores, including those for "Jaws," "Saturday Night Fever," "Rocky" and "Star Wars" — as well as playing on television theme songs for shows such as "M*A*S*H," "Dallas" and "Star Trek: The Next Generation."
A year after moving to Arizona in 1994, DiBartolo joined the faculty of the School of Music at Northern Arizona University as director of jazz studies and assistant professor of double bass.
DiBartolo, who wrote the 1997 technique book "Serious Electric Bass," also performed with the Flagstaff Symphony Orchestra.
Born Nov. 24, 1945, in Buffalo, N.Y., DiBartolo received a bachelor of fine arts degree in music from the University of Buffalo and played with the Buffalo Philharmonic. During service in the Army in the 1960s, he was a member of the stateside U.S. Army Band Jazz Ambassadors.
-- Los Angeles Times staff and wire reports
---
Must-read stories from the L.A. Times
Get all the day's most vital news with our Today's Headlines newsletter, sent every weekday morning.
You may occasionally receive promotional content from the Los Angeles Times.