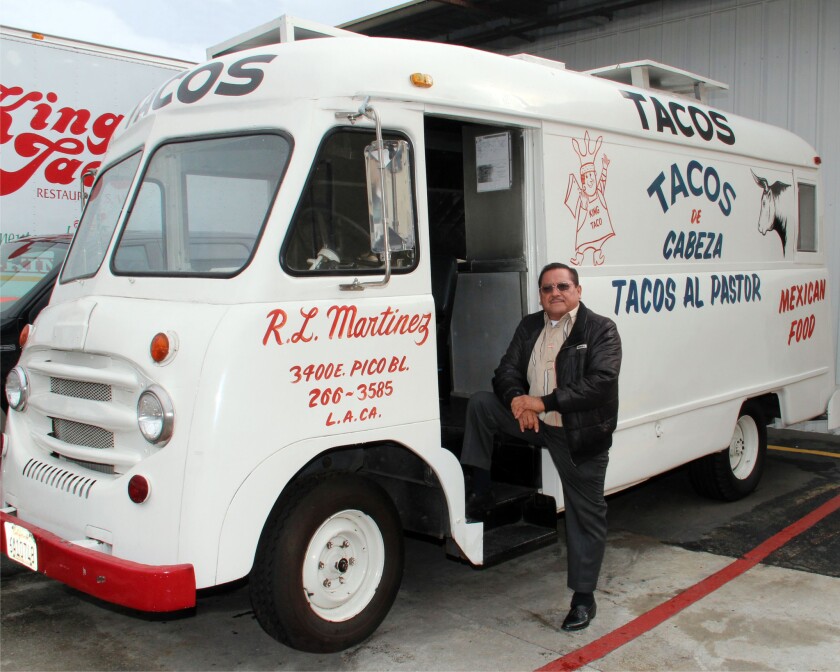 Bill PorterSalesman with cerebral palsy was subject of TV
Bill Porter, 81, a former door-to-door salesman with cerebral palsy who was portrayed by William H. Macy in an Emmy-winning TV movie, died Dec. 4 at a hospital in Gresham, Ore.
The cause was an infection, Shelly Brady, a friend and longtime assistant, told KATU-TV.
Determined to make his way through life independently despite his physical challenges, Porter spent decades trudging through Portland neighborhoods selling J.R. Watkins skin care creams and other products. He spoke and walked with such difficulty that when he was young, the state considered him unemployable and suggested disability payments. He refused.
For years, he was Watkins' top retail salesman in a four-state region.
His story, first told by the Oregonian in Portland, made its way to Reader's Digest and ABC's "20/20."
In 2003, the movie based on Porter's career, "Door to Door," won six Emmys, including best-actor honors for Macy.
Porter was "one of the most extraordinary men I've ever met," Macy told The Times in 2002. "Usually, the first thing out of his mouth was a laugh. He has a great humor toward the world. He has a twinkle in his eye. It's so disarming."
Born Sept. 9, 1932, in San Francisco, Porter was the son of a salesman and vowed to be successful in the same field.
Once, during an ice storm, he crawled the final part of his seven-mile route with his sample case, he told People magazine in 2002.
He recalled it as one of his best selling days ever: "More people were home because of the storm," he said.
Porter lived with his mother for years. After being struck by a car in 1997, he could no longer go door-to-door but continued selling by phone, keeping in regular contact with some 500 customers.
In his later years, he was still selling for Watkins, via a website.
Raul Martinez Sr.
Founder of King Taco chain
Raul Martinez Sr., 71, founder of the King Taco chain that was one of Los Angeles' first Mexican fast food restaurants, known for al pastor tacos and late night sopes, died Dec. 3 in Mexico City while visiting family members. The cause was a heart attack, a company spokesperson said.
King Taco began in 1974 when Martinez converted an ice cream truck and used it to make and sell tacos.
"Before he came around, nobody used to sell pork tacos [al pastor], so he started to sell that at midnight outside of a bar on Brooklyn, which is now called Cesar Chavez Avenue," said Bernice Sand, a King Taco employee since 1980.
It was long before food trucks gained the wide popularity they enjoy now.
"They told me I was crazy," Martinez told The Times in a 1987 story on his growing brand. "But ... here I am."
Six months after he started the taco truck, Martinez opened his first brick-and-mortar restaurant on Cypress Avenue in Los Angeles. He eventually expanded to more than 20 locations.
Martinez was also known for his charity work in the East L.A. community.
"It was because of him they started the posada for King Taco every December," Sand said. "He had people come and give for the East L.A. people, gifts and food, and it's a big celebration."
Don Mitchell
Actor on original 'Ironside' series
Don Mitchell, 70, an actor best known for his regular role on the original "Ironside" series, died in Encino on Sunday of natural causes. He played Mark Sanger, the aide and bodyguard to Raymond Burr's wheelchair-using title character, in the NBC drama that ran from 1967 to 1975.
Times staff and wire reports
---