PASSINGS: Bob Stupak, Timothy J. Russert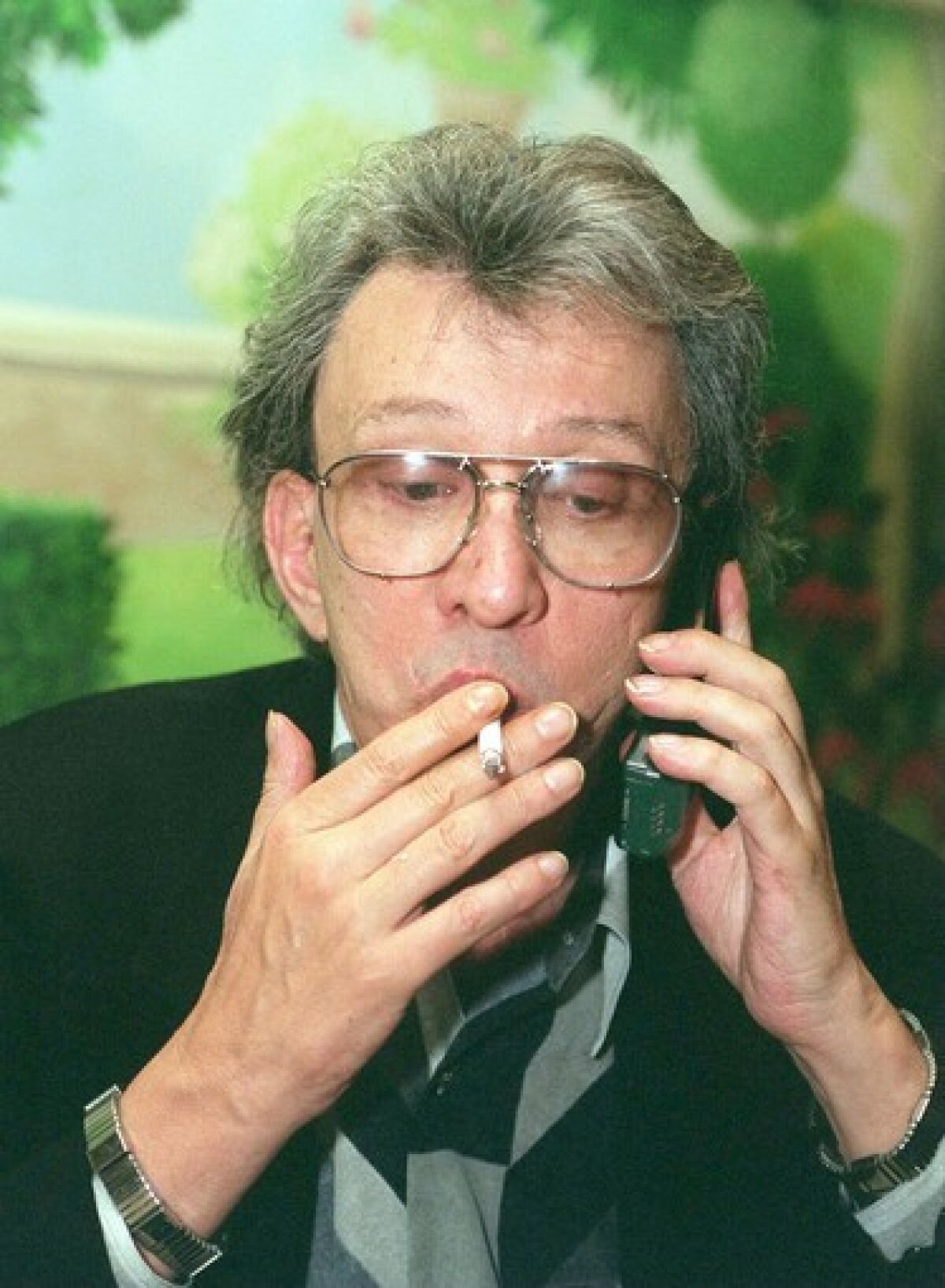 Bob Stupak
Developer of Vegas tower
Bob Stupak, 67, the developer of the 1,149-foot Stratosphere tower on the Las Vegas Strip, died Friday at Desert Springs Hospital in Las Vegas after a long fight with leukemia, a family spokeswoman said.
A casino entrepreneur and colorful gambler known for outlandish promotions, Stupak opened the $550-million Stratosphere hotel-casino in 1996 in hopes that the tower would attract millions of visitors to Sin City. The casino filed for bankruptcy in 1997 and was eventually taken over by billionaire investor Carl Icahn.
Stupak was named "Mr. Las Vegas" in 1996 by then-Mayor Jan Jones. He bet $1 million on the 1989 Super Bowl and ended up winning $2 million.
Stupak was born in 1942 in Pittsburgh, where his father was a bookmaker. He dropped out of school and had a series of short-lived jobs before he found a niche distributing dine-out coupon books. He then moved to Australia and eventually Las Vegas.
In the 1970s, he created Bob Stupak's World Famous Historic Gambling Museum and Casino before opening the hotel-casino Vegas World in 1979.
He ran for political office several times, most recently for lieutenant governor in 2006. He never won.
Timothy J. Russert
Father of late TV moderator
Timothy J. Russert, 85, the father of the late "Meet the Press" moderator Tim Russert and the inspiration for his son's bestselling book about their relationship and lessons learned, died Thursday of natural causes in Buffalo, N.Y., his family said.
The elder Russert, known as "Big Russ," grew up in South Buffalo and drove a city sanitation truck and a Buffalo News delivery truck to support his family.
The younger Russert, who died of a heart attack at 58 in June 2008, paid tribute to his father's blue-collar values in the 2004 bestseller "Big Russ & Me." The book was a series of lessons the journalist said he learned from his father, who was a World War II veteran.
-- times staff and wire reports news.obits@latimes.com
Must-read stories from the L.A. Times
Get the day's top news with our Today's Headlines newsletter, sent every weekday morning.
You may occasionally receive promotional content from the Los Angeles Times.