Phil Chess, co-founder of blues record label that launched Muddy Waters, dies at 95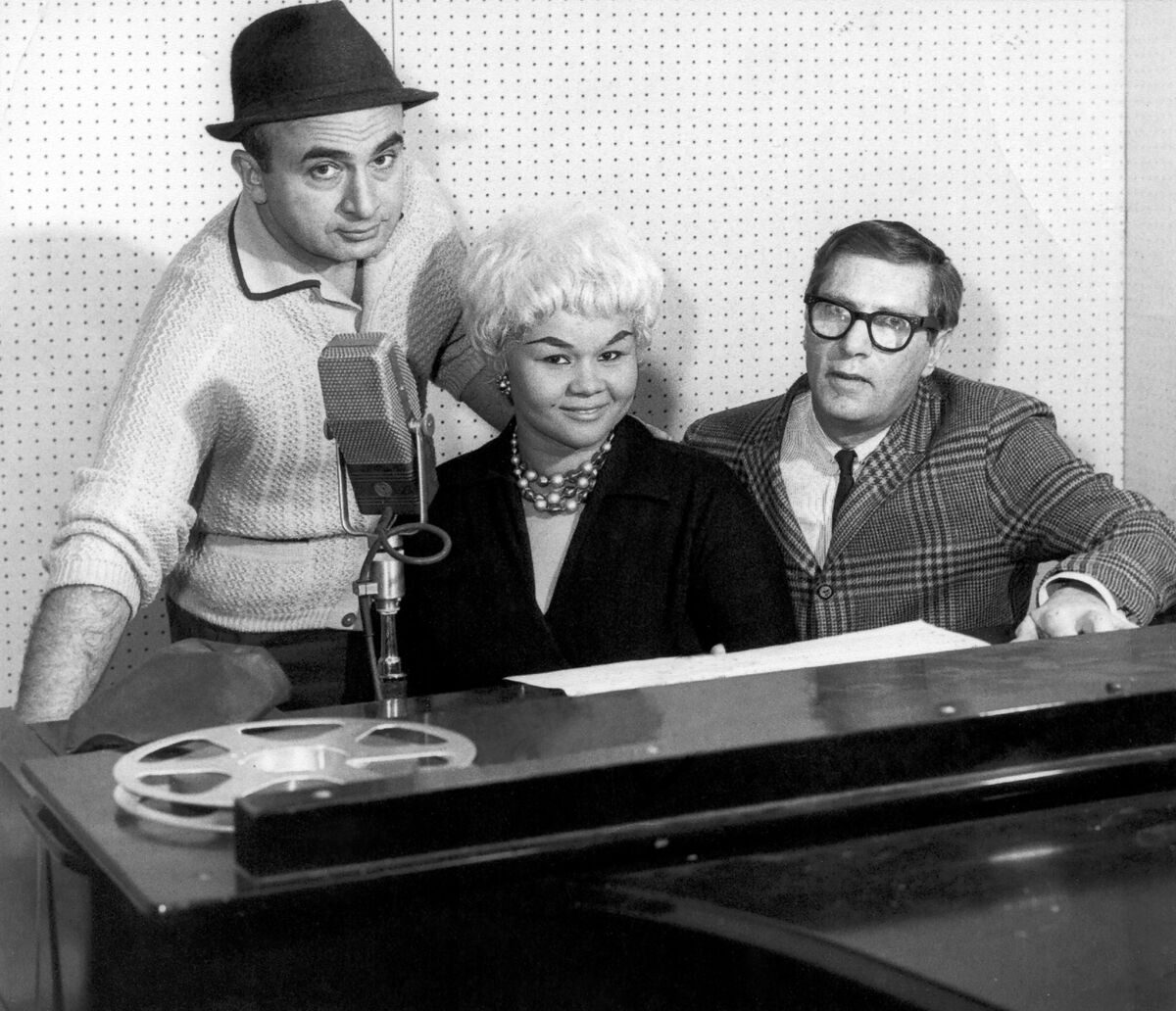 Reporting from Chicago —
Phil Chess, co-founder of a Chicago record label that amassed perhaps the most influential blues catalog of all time and launched the careers of Howlin' Wolf and Muddy Waters, has died. He was 95.
Chess died overnight in Tucson, Ariz., his nephew Craig Glicken told the Chicago Sun-Times on Wednesday.
Chess and his brother, Leonard, founded Chess Records in 1950.
The label recorded not only blues artists but also the early rock 'n' roll of Chuck Berry and Etta James' rich vocal stylings. It was Chess Records that helped raise Chicago to its status as the capital of blues, recalled Buddy Guy.
"Phil and Leonard Chess were cuttin' the type of music nobody else was paying attention to — Muddy, Howlin' Wolf, Little Walter, Sonny Boy, Jimmy Rogers, I could go on and on," Guy, who recorded at Chess, said Wednesday in a statement.
The brothers started out with a liquor store, then ran the Macomba Lounge nightclub and music venue and eventually got into the music recording business, though neither had ever played an instrument.
Chess Records' first release was a Gene Ammons version of "My Foolish Heart." Then came Muddy Waters' "Rollin' Stone" — a song so influential it inspired the name of the English rock band and the magazine.
Phil Chess was born Fiszel Czyz in Motol, Poland, on April 5, 1921. He changed his name after the family immigrated to the U.S.
Phil served in the Army during World War II. When he returned home, he joined his brother working the bar and later forming Chess Records.
For the next 19 years, they recorded a staggering lineup of America's greatest blues, R&B and rock 'n' roll musicians out of a two-story building at 2120 S. Michigan Ave., which still stands.
They focused on a variety of genres — jazz saxophone, minimalist blues, the seeds of rock 'n' roll through artists like Ike Turner, whose Chess Records tune "Rocket 88" is considered by some to be the first rock song.
Keith Richards called 2120 S. Michigan Ave. "hallowed ground"; it's where the Rolling Stones in 1964 recorded "It's All Over Now," their first No. 1 hit.
"Neither played an instrument. Neither had even a bent for music," author Nadine Cohodas wrote of the Chess brothers in her 2000 book "Spinning Blues Into Gold: The Chess Brothers and the Legendary Chess Records." "But they were entrepreneurs, and through the indigenous sounds of America — blues and its progeny, jazz, rock and roll, and soul — they found their fortune."
Leonard died of a heart attack in 1969. That same year, Chess Records was sold and Phil moved to Arizona, where he worked in radio.
Leonard was inducted into the Rock and Roll Hall of Fame in 1987, and both brothers are in the Blues Hall of Fame.
---
Must-read stories from the L.A. Times
Get the day's top news with our Today's Headlines newsletter, sent every weekday morning.
You may occasionally receive promotional content from the Los Angeles Times.