Steven Bach dies at 70; United Artists executive, author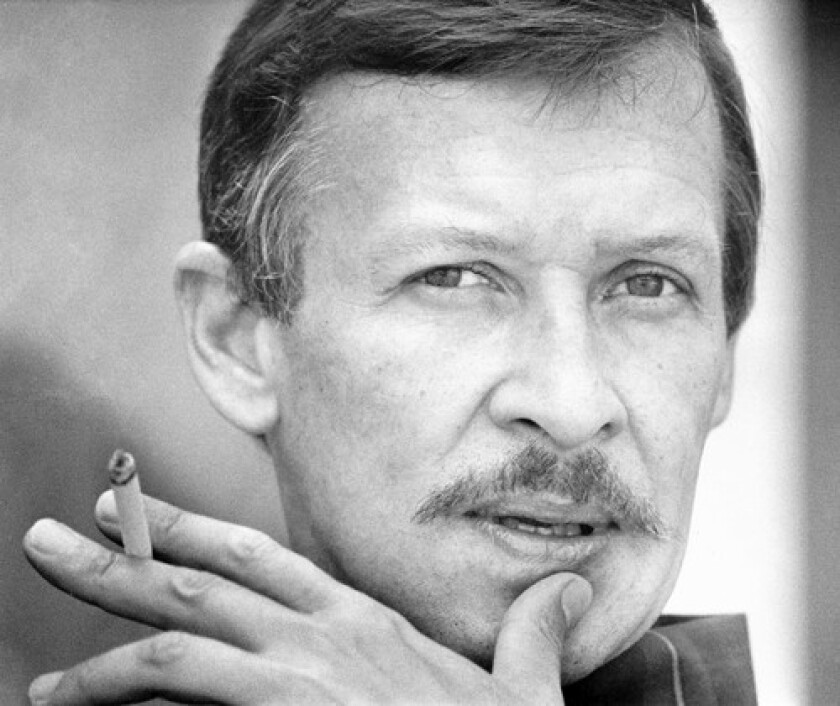 As a studio executive at United Artists, Steven Bach presided over one of the most notorious debacles in movie history -- the making of 1980's "Heaven's Gate" -- an experience he would later write about in what would become a classic in the Hollywood tell-all genre, the 1985 book "Final Cut."
Bach died Wednesday of cancer at his home in Vermont. He was 70.
Directed by Michael Cimino, hot off his Academy Award-winning film "The Deer Hunter," "Heaven's Gate" was an epic western, starring Kris Kristofferson and Isabelle Huppert, about a battle between land barons and European immigrants in 1890s Wyoming.
Originally budgeted at $7.5 million, the picture's cost ultimately ballooned to a then-astronomical $36 million. The reviews, both for an initial 3 1/2 -hour cut and a later shorter version, were devastating (with the New York Times calling it "a forced four-hour walking tour of one's own living room"), and the movie tanked at the box office.
As a result, Bach was fired from his job. In "Final Cut: Dreams and Disaster in the Making of 'Heaven's Gate,' " based in part on journals he had kept through the making of the movie, Bach was unsparing about his own failures, and those of Cimino, who, by the end of the first six days of shooting, was five days behind schedule and had spent almost a million dollars on 1 1/2 minutes of film.
The film's colossal demise brought a resounding end to the "auteur era" in Hollywood filmmaking, the famed '70s period that bore such revered films as "Raging Bull," and "The Last Picture Show."
"I think from the late '60s through the '70s, Hollywood, much against its better instincts and its nature, fell in love with auteur, and I believe [the studios] thought there was some commercial viability in it," says film historian David Thomson. "Films were sold on director's names. You could argue 'Heaven's Gate' was the biggest disaster that came down the pike that was based on the [idea] of letting a director, or an auteur, do what he wanted to do."
The "Heaven's Gate" fiasco also hastened the demise of the legendary United Artists studio, which had been founded by Charlie Chaplin and Mary Pickford as an artist's haven. After "Heaven's Gate," the studio was sold to MGM. The studio's collapse "was a real shame," says Peter Biskind, the author of "Easy Riders, Raging Bulls: How the Sex-Drugs-and Rock and Roll Generation Saved Hollywood," a history of the period. "UA was the most filmmaker-friendly, director-centric company of all of them, and that in a way was its undoing. When all the filmmakers and movie brats of that generation went crazy and got so infatuated with themselves, [the studio] didn't have the wherewithal to clamp down on them. Steven Bach was a really nice guy, very erudite. He was probably too nice and couldn't control . . . Cimino. 'Heaven's Gate' was certainly one of the nails in the coffin of the new Hollywood."
In a 1985 interview with the New York Times about his book's release, Bach said he had a "deeper personal reason" for exposing how "Heaven's Gate" went too far off the rails. "To make something positive for myself out of the debris of the disaster."
Born in Pocatello, Idaho, on April 29, 1938, Bach received a bachelor's degree in French and English from Northwestern University in 1961, and a doctorate in film from USC.
His entry-level Hollywood jobs included assistant publicist and story editor. He made his way to the production company Pantheon Films, whose films included 1974's "The Parallax View" and "The Taking of Pelham One Two Three." In 1977, he served as a producer of "Mr. Billion," and two years later produced "Butch and Sundance: The Early Days." Bach subsequently was named worldwide head at United Artists, where he worked on Woody Allen's 1979 comedy "Manhattan" and Martin Scorsese's 1980 boxing classic "Raging Bull."
After he lost his job at UA, Bach returned to teaching (he had taught American literature in high school before moving to Hollywood), first at Columbia University and later Bennington College, and wrote a number of well-received biographies, including "Marlene Dietrich: Life and Legend" (1992) and "Leni: The Life and Work of Leni Riefenstahl" (2007).
Of late, "Heaven's Gate" has undergone a critical-reevaluation. Cimino's original version was released on DVD in 2000. "As time has passed, and people looked at it in tranquillity, away from the great financial pressures hanging over it, it's a very interesting film. If it had been re-cut here and there, it might have done a lot better. But the film has improved in the critical estimation, as it deserves," Thomson says.
rachel.abramowitz @latimes.com
Times staff writer John Horn contributed to this report.
---
Must-read stories from the L.A. Times
Get all the day's most vital news with our Today's Headlines newsletter, sent every weekday morning.
You may occasionally receive promotional content from the Los Angeles Times.