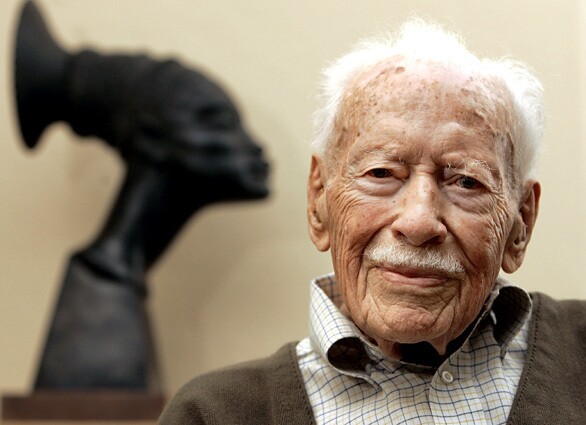 5 Images
Viktor Schreckengost | 1906-2008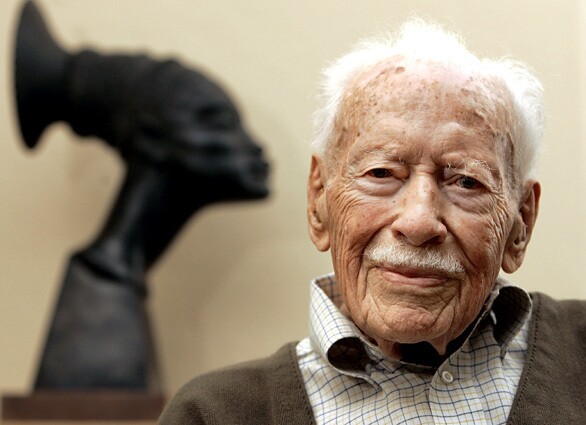 Viktor Schreckengost, a pioneering industrial designer and ceramist who brought innovative mass-produced items to millions of American households starting in the 1930s, died Jan. 26 at the age of 101. Here he poses in his Cleveland Heights, Ohio, home in 2006.
FOR THE RECORD An earlier version of this photo gallery included an image of a white teapot made in 1938 and sold at auction in June 2007 for $48,000. That teapot was designed not by Viktor Schreckengost but by his brother Paul.
(Mark Duncan / Associated Press)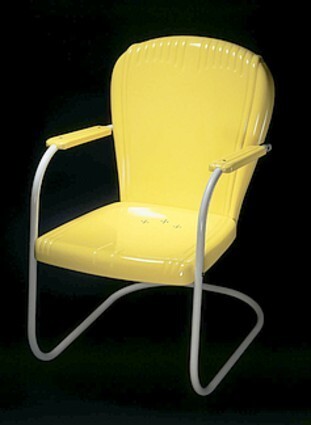 Schreckengost's lawn furniture for Murray Ohio Manufacturing included the metal "Beverly Hills" chair, which had sleek lines and a contoured seat.
()
In the 1930s and '40s, Schreckengost created dinnerware in unadorned, modern shapes for pottery factories, including Salem China.
()
Schreckengost's bicycle designs include the "Mercury," with streamlined chrome elements that gave it the look of a racer's bike. It was displayed at the 1939 World's Fair in New York. Many of his bikes, including one with high-rise handlebars, became collector's items.
()
The "Pursuit Plane," designed by Viktor Schreckengost in 1941.
()