Warren Adler, who examined family dysfunction in 'The War of the Roses,' dies at 91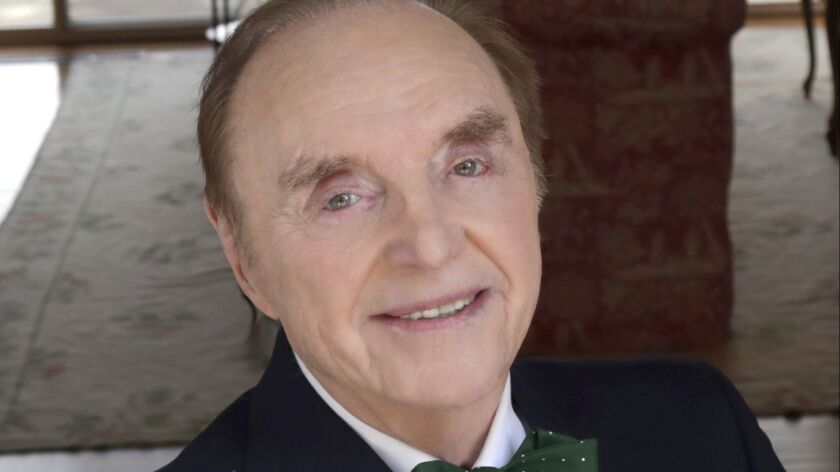 Warren Adler, a prolific novelist who launched a long and lucrative Hollywood career with his classic story "The War of the Roses" — the story of a hollowed-out marriage that became a runaway movie hit in 1989, has died of complications from liver cancer. He was 91.
Adler, who continued to write until the end, died in Manhattan on Monday, his son Michael said.
"The War of the Roses" was such a success that there was a bidding war for Adler's next book, "Private Lies." TriStar ended up paying $1.2 million for the rights, in what was then an astonishing sum and among the largest paydays ever for a novelist at the time. He went on to option more than a dozen of his books during his career.
It was also a victory for writers across America, who had generally toiled in near poverty while studios made money by the bucketful.
Michael Adler estimated that his father wrote 50 novels during his career, examining love, attraction, infidelity, aging and the tenuous, often frayed relationships between married couples. Some of his work was so convincingly bleak that he earned the nickname "master of dysfunction."
Adler said he found the inspiration for "The War of the Roses" at a dinner party when he bumped into a man who was there with his date. Suddenly, he said, the man looked at his watch and murmured "I have to go home to my wife."
"You're dating this girl and you have to go home to your wife?" Adler replied.
The man explained that he and his wife had continued to live together while getting a divorce. "We hate each other," he said. "But I have to protect my property."
The novel charted the same unpleasant terrain and in 1989 was turned into a movie starring Michael Douglas, Kathleen Turner and Danny DeVito. It made more than $150 million.
Adler was born Dec.16, 1927, and grew up in Brooklyn, where he went to school with future writers Mario Puzo and William Styron. He later earned a degree in English literature at New York University. During the course of his life he lived in Los Angeles, Washington and Jackson Hole, Wyo., before returning to New York. He served in the Army during the Korean War.
He dabbled in radio, public relations and advertising, and for a while was a reporter at the New York Daily News. He also worked as an advisor to President Nixon during his first term.
For a writer who seemed so adept at exploring the darkest corners of humankind, his own life was remarkably sunny. His marriage to wife Sonia spanned 67 years and life was generally good.
The inspiration for his books, he said, could be attributed to being a good listener.
"I have trained myself to listen very carefully, like a journalist," he told the Associated Press in 1991.
Lust, sexuality, lack of self-control, money, greed and self-destruction served as the seeds for dozens of his novels, essays, poems. His books included "The Sunset Gang," "The Children of the Roses," "Random Hearts" and a mystery series about an upper crust New York woman who becomed a homicide detective.
In February, he wrote a personal and poignant essay on the unfathomable loneliness of living with someone who was losing their battle with dementia. His wife suffers from advanced dementia.
"Now I live alone in the home we shared, and I am trying to cope with the bruising experience of loneliness," he wrote for AARP.
"I am told it is a curable malady, and I am following the advice of others," he said. "I made my living as an author and playwright, and I continue to write, exercise daily and force myself to socialize. I am told it will take time. I am 91. How much time?
Adler is survived by his wife, sons David, Jonathan and Michael and seven grandchildren.
---
Must-read stories from the L.A. Times
Get the day's top news with our Today's Headlines newsletter, sent every weekday morning.
You may occasionally receive promotional content from the Los Angeles Times.