O'Jays co-founder William Carvan Isles II dies at 78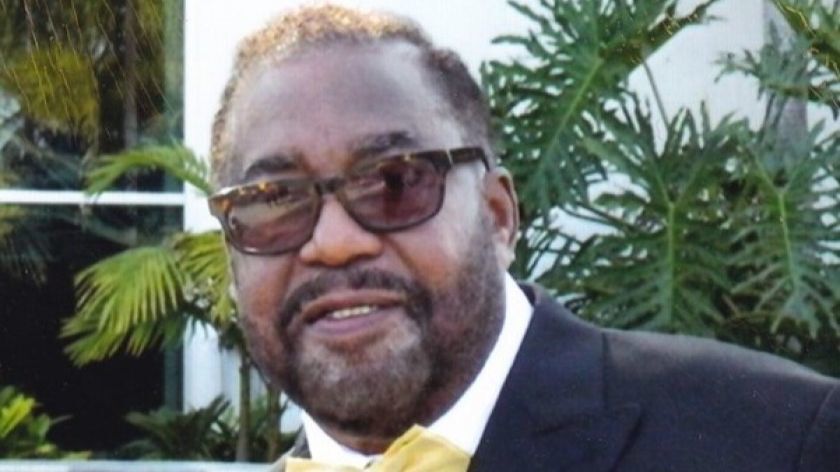 Reporting from Oceanside, Calif. —
William Carvan Isles II, an original member of the Rock and Roll Hall of Fame-inducted R&B vocal group the O'Jays, died last month at his home in Oceanside.
He was 78 and had lived in the north San Diego County city since 1981. The cause of death was cancer, said his son Duane Isles, who added that his father was surrounded by family members at the time of his passing.
Church services will be held at 1 p.m. Saturday at New Venture Christian Fellowship in Oceanside. The service is open to the public, as is the subsequent burial at Eternal Hills Memorial Park.
Isles — better known as Bill Isles — was born Jan. 4, 1941, in McAtenville, N.C. He was 2 when he moved with his family to Canton, Ohio, where he learned to sing in church. Together with some of his childhood friends, Isles formed a singing group called the Mascots in 1958 when they were attending McKinley High School. Fun, not fame, was their initial goal.
In 1960, the group changed its name to the Triumphs and released its first single, "Miracles," in 1961. It came out on King Records, a Cincinnati label whose roster of artists also included James Brown. Two years later, in 1963, top Cleveland DJ Eddie O'Jay suggested another name change and the Triumphs became the O'Jays.
Noted for his supple baritone, Isles was featured on such notable songs by the O'Jays as "Lonely Drifter" in 1963 and "Lipstick Traces" in 1965. He quit the group soon thereafter and married the woman who would be his wife for 52 years, Laural. But Isles didn't turn his back on music for long. According to son Duane, Isles worked as the O'Jays' tour manager from 1971 to 1974, a time that saw the group score such hits as "Back Stabbers," "Love Train" and "For the Love of Money."
Isles spent the latter part of the 1970s in Los Angeles before moving his family in 1981 to Oceanside. In 1985, he opened a family business, Nutri Power, a vitamin manufacturing and food supplement company that he guided until the mid-1990s. After several years doing consulting work, he retired around 2000.
Isles had stepped back from his professional music career, but he continued to sing, albeit out of the public eye. He was a member of the Oceanside New Venture Christian Fellowship choir until late 2018, when his health began to ebb and he could no longer sing.
"Billy Isles was exceptional, not only with his voice, but with his buoyancy on stage," said New Venture Christian Fellowship's senior and founding pastor, Shawn Mitchell, who will preside at the Saturday services for Isles.
"Of all the thousands of congregants I've had the privilege of pastoring over the past three decades, Billy Isles was one of the most memorable, loving and consistently upbeat and talented individuals I have had the privilege of knowing.
"He was a lover of music and a lover of God, and he combined both of those on stage in extraordinary fashion."
In addition to his wife, Laural, Isles is survived by his sons, Duane, Donnell, Billy III and Terry Isles; his daughters, Denise Isles-Taylor, Rheutitia "Tish" Isles and Laural Gadison; his brother, Ron Isles; sisters Catherine Ann Burt, Johnnie Mae Everett and Octavia Joyce Isles; and by seven grandchildren and three great-grandchildren.
Varga writes for the San Diego Union-Tribune.
---
Must-read stories from the L.A. Times
Get the day's top news with our Today's Headlines newsletter, sent every weekday morning.
You may occasionally receive promotional content from the Los Angeles Times.