12 Images
Paul Newman | 1925-2008
Flowers were left on the Hollywood star of actor Paul Newman. The legenary star of "The Hustler," "Cool Hand Luke" and "Butch Cassidy and the Sundance Kid" died of lung cancer at his home in Connecticut.
(Michael Robinson Chavez / Los Angeles Times)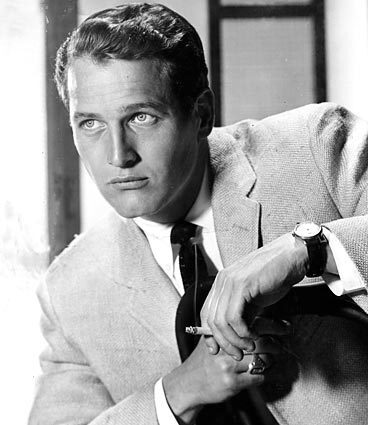 Undated photo of Paul Newman as a Warner Bros. star.
(Warner Bros.)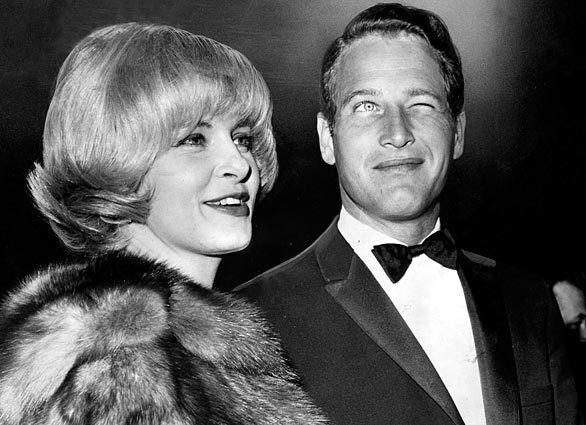 Paul Newman, a nominee for best actor for his role in "The Hustler," has a wink for his fans as he arrives at the Academy Awards with his wife, Joanne Woodward in 1962.
(Los Angeles Times)
Paul Newman with daughter Nell, promoting their "Newman's Own" brand of cookies, in an "American Gothic" pose.
(Handout)
Paul Newman passes by a display of his pasta sauces on a visit to the Cantisano Foods plant in Fairport, N.Y., in 1994. The plant manufactures his "Newman's Own" sauces and salsas.
(Karen Schiely / Rochester Democrat and Chronicle)
Paul Newman at his home in Westport, Conn.
(Bruce Gilbert / For The Times)
Paul Newman at a labor rally for the Democratic Party in Seattle during the 2000 presidential campaign. U.S. Rep. Jay Inslee (D-Wash.) is at right.
(Lauren McFalls / Associated Press)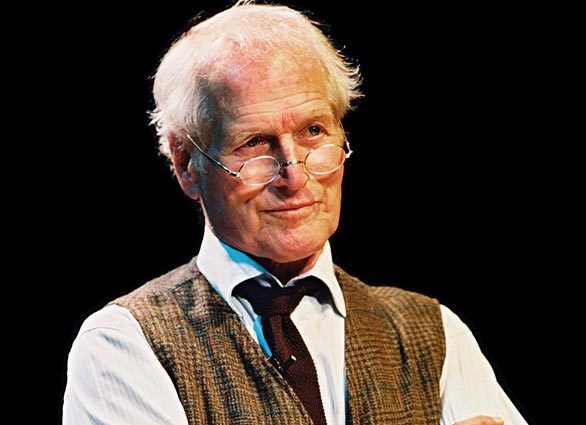 Paul Newman in his role as The Stage Manager in a 2002 production of Thornton Wilder's "Our Town."
(Joan Marcus)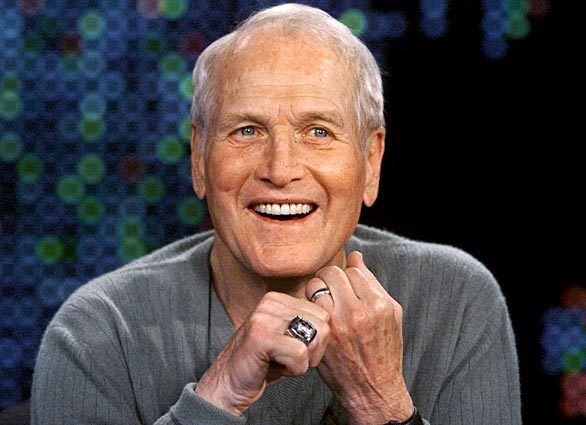 Paul Newman is interviewed in 2004 on "Larry King Live."
(Rose M. Prouser CNN via AFP/Getty Images)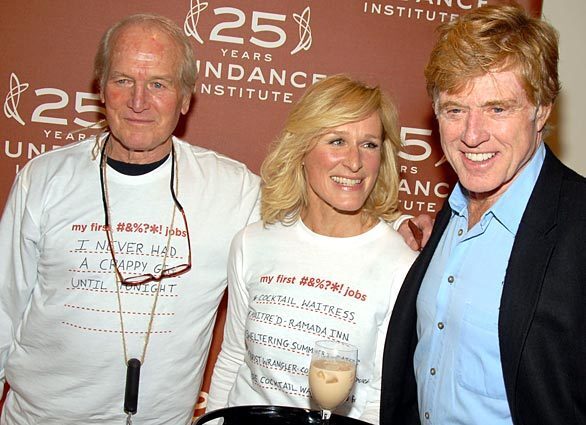 Paul Newman, Glenn Close and Robert Redford at a 2006 Sundance Institute event in New York City.
(Theo Wargo / WireImage.com)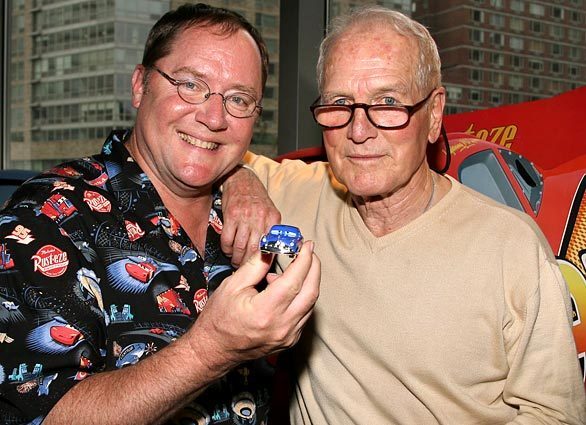 Director of the 2006 animated feature "Cars," John Lasseter, with Paul Newman. Lasseter is holding a model of the "Doc Hudson" car, voiced by Newman in the film.
(Dave Allocca / Disney via Associated Press)
From left, Paul Newman, Carl Haas and Graham Rahal at the Indianapolis Motor Speedway in 2008. Newman and Haas were racing team owners, and Rahal their driver.
(Gavin Lawrence / Getty Images)