3 Images
Photos edited by John Morris
"D-Day, Omaha Beach," Robert Capa's photo of the 1944 Normandy invasion, survived darkroom mishaps to convey with its grainy look much of the urgent drama of the occasion.
(Robert Capa / Associated Press)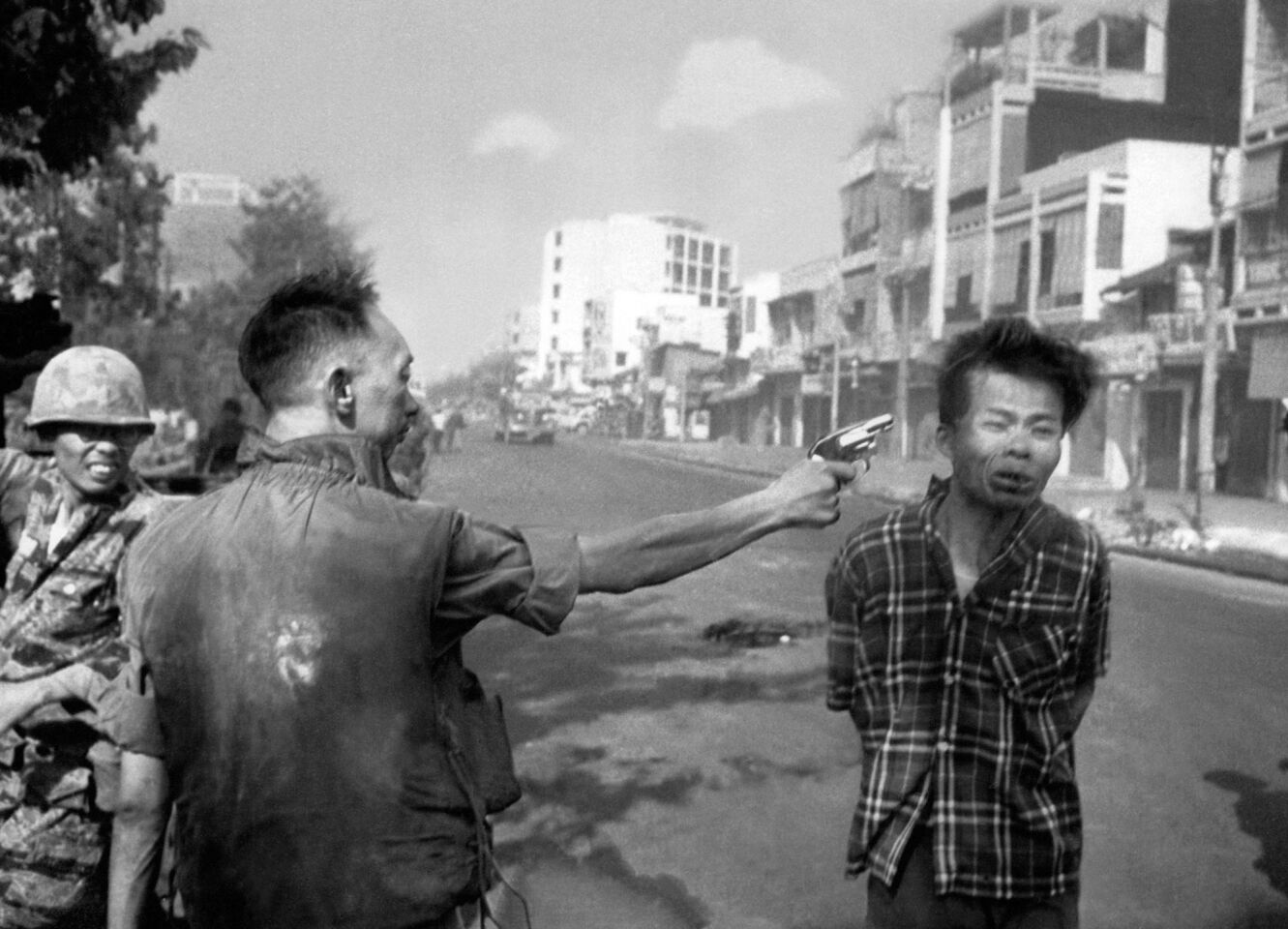 South Vietnamese National Police Chief Brig. Gen. Nguyen Ngoc Loan executes a Viet Cong officer with a single pistol shot to the head in Saigon, Vietnam, on Feb. 1, 1968. The photo, by photojournalist Eddie Adams, became one of the Vietnam's War's most indelible images, winning a Pultizer Prize in 1969.
(Eddie Adams / Associated Press)
In this June 8, 1972, photo taken by Huynh Cong "Nick" Ut, South Vietnamese forces follow terrified children, including 9-year-old Kim Phuc, center, as they run down Route 1 near Trang Bang after an aerial napalm attack on suspected Viet Cong hiding places.
(Nick Ut / Associated Press)