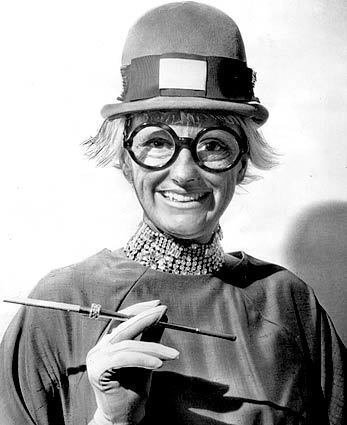 14 Images
Phyllis Diller | 1917-2012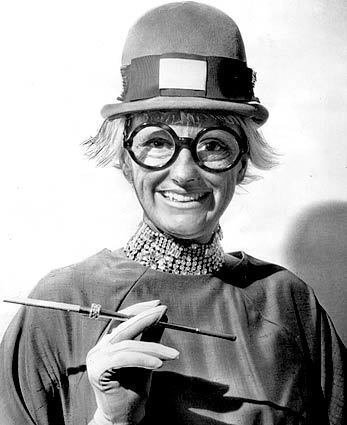 Phyllis Diller, dressed as a Keystone Cop, in 1963. Diller was an Alameda, Calif., mother of five when she made her nightclub debut at the Purple Onion in San Francisco in 1955 — at age 37.
(Associated Press)
Phyllis Diller in 1966. The comedian was always the first to address her colorfully eccentric stage persona, describing herself as ""the Elizabeth Taylor of ''The Twilight Zone.'"'
(Associated Press)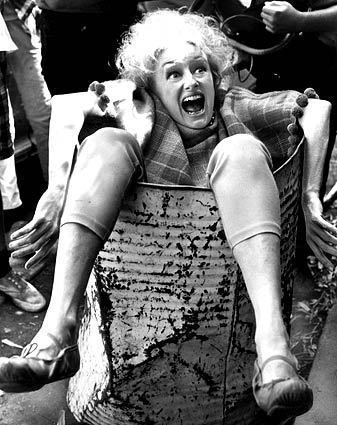 Phyllis Diller in the 1967 movie "Eight on the Lam," which starred Bob Hope. She was in more than two dozen movies, including three with Hope, her comic idol.
(United Artists)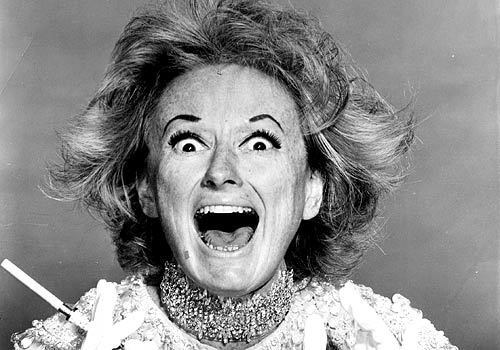 ""When I realized I looked like Olive Oyl and wanted to look like Jean Harlow, I knew something had to be done,"" Phyllis Diller once said. ""From 12 on, the only way to handle the terror of social situations was comedy —-- break the ice, make everybody laugh. I did it to make people feel more relaxed, including myself.""
(Associated Press)
Bob Hope visits Diller in 1970 backstage at the St. James Theater in New York, where she was starring in ""Hello, Dolly!""
(Associated Press)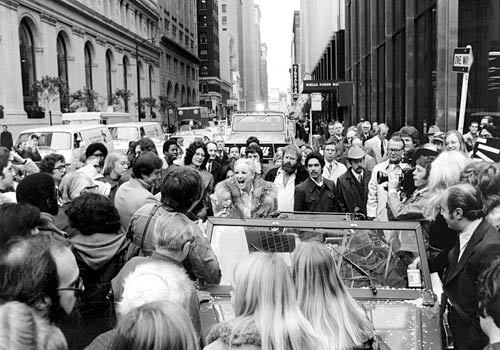 Diller rides in a parade in San Francisco in 1975.
(Skelton Photography)
Diller shows off her extensive wardrobe in 1978. When she first started in comedy, Diller said, ""I looked like the woman next door. I mean, I was just anybody, and on stage that just doesn''t work. My opening night I wore a cotton dress. I had brown hair ... pullleassse.""
(Los Angeles Times)
Diller holds a Lucy Award in 2000. The award, named for Lucille Ball, honored Diller's achievements in television.
(Rene Macura / Associated Press)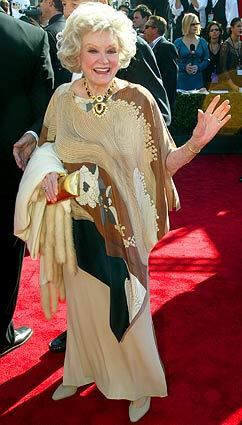 Diller at the Emmy Awards. In her TV career, she hosted a 1964 talent show called "Show Street," starred as the widowed matriarch of a financially strapped society family in the 1966-67 situation comedy ""The Pruitts of Southampton"" (renamed ""The Phyllis Diller Show"" midway through the season), and starred in the short-lived 1968 comedy-variety series ""The Beautiful Phyllis Diller Show.""
(Anne Cusack / Los Angeles Times)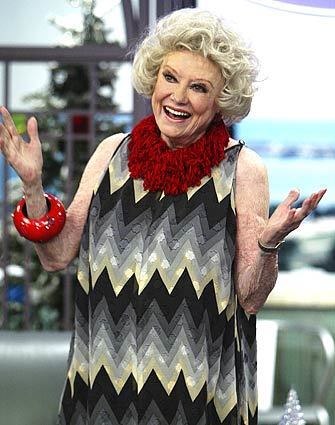 Diller makes a guest appearance on TV's "Life With Bonnie" in 2003. The outlandish Diller shined best in nightclubs, showrooms and concert halls, where one of her favorite targets was her domestic life, including her make-believe husband, "Fang."
(Craig Sjodin / ABC)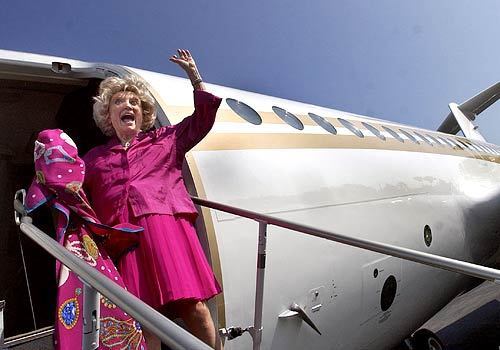 Diller boards a plane for Las Vegas to celebrate the 45th anniversary of the Stardust Hotel. Her famous hairdo, she said, was an accident. ""I had gotten into so much trouble bleaching my hair myself that I had to go to a scalp clinic, and they gave me this comb and said brush the top of your head for circulation. My hair was standing straight up after that, but I was so busy I''d forgotten to put it back down when I''d go out on interviews for jobs. But it worked.""
(Los Angeles Times)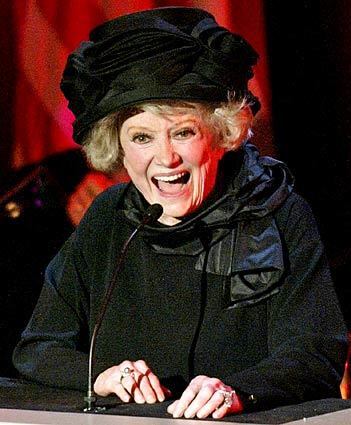 ""If there''s one thing I can do, it''s write a joke," Diller once said. "Too many comics today ramble. By the time they get to the punch line, the audience has either gone to sleep, gone to the bathroom or gone to bed.""
(Associated Press)
Diller hams it up at a Beverly Hills event.
(Los Angeles Times)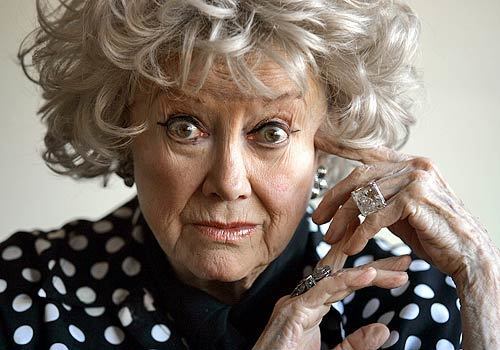 A critic wrote of Diller: "She "wasn''t the first woman stand-up comedian, but she was the first to make it respectable, to drag female comedy out of the gay bars, backrooms and low-rent resorts and go toe-to-toe with her male counterparts in prime clubs.""
(Gary Friedman / Los Angeles Times)