U.N. torture investigator seeks access to California prisons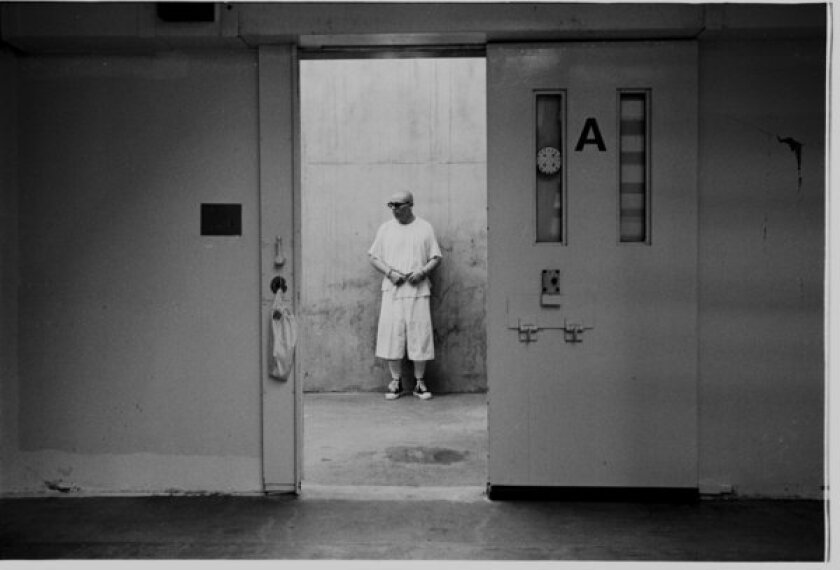 SACRAMENTO -- The United Nations' lead torture investigator says he is worried about increased use of solitary confinement in U.S. prisons and wants access to California lockups to ensure that prisoners' rights are being protected.
"We should have more justification" for putting prisoners in isolation, Juan Mendez, the UN's special rapporteur (reporter) on torture told The Times' editorial board Friday. He called for greater scrutiny of prison systems that routinely put inmates in solitary confinement.
"We should put the burden on the state that this is the proper way to do things, and we should all be a lot more skeptical," Mendez said.
Experts say California currently has some 10,000 inmates in isolation units, where prisoners connected to a gang can be held indefinitely, even decades. The practice sparked a 60-day prison hunger strike during the summer.
Mendez said he has agreed to investigate the cases of individual prisoners kept in the state's isolation cells, to make sure they are being treated according to international law. He asked in May to inspect California prisons, but his request must be cleared by both the U.S. State Department and Gov. Jerry Brown, and Mendez said he has had no response.
Brown's press secretary said he was unaware of Mendez's request. A spokeswoman for the State Department confirmed the request and said the agency is "open to continuing to discuss" a possible visit.
"The conditions for visits to detention facilities in the United States are all determined on a case-by-case basis," Laura Seal, the spokeswoman, said.
Mendez said he wants access to any part of any prison he chooses and the freedom to speak with inmates of his choosing. "Sometimes you negotiate all the way to the cell door," he said.
California corrections officials say the state's isolation units are not the same as solitary confinement because some prisoners have cellmates and all can call out to other inmates nearby, even if they cannot see them.
Mendez raised concern about any policy that keeps prisoners in their cells more than 22 hours a day with little social contact, for months or years at a time.
He said solitary should be used as discipline for only the most serious infractions, with safeguards that allow for independent review. Isolation should be unrelated to the crime for which an inmate was sentenced and never used as a means to carry out a sentence.
He also said mentally ill prisoners should not be isolated.
ALSO:Solitary confinement case set to expand
Lawmakers question use of solitary units

Photo tour: Inside Pelican Bay State Prison
---
The stories shaping California
Get up to speed with our Essential California newsletter, sent six days a week.
You may occasionally receive promotional content from the Los Angeles Times.