After struggling, Jerry Brown makes assisted suicide legal in California
Reporting from Sacramento —
Caught between conflicting moral arguments, Gov. Jerry Brown, a former Jesuit seminary student, signed a measure Monday allowing physicians to prescribe lethal doses of drugs to terminally ill patients who want to hasten their deaths.
Brown appeared to struggle in deciding whether to approve the bill, whose opponents included the Catholic Church.
"In the end, I was left to reflect on what I would want in the face of my own death," Brown wrote in a signing message. "I do not know what I would do if I were dying in prolonged and excruciating pain. I am certain, however, that it would be a comfort to be able to consider the options afforded by this bill. And I wouldn't deny that right to others."
The new law is modeled after one that went into effect in 1997 in Oregon, where last year 105 people took their lives with drugs prescribed for that purpose.
The California law will permit physicians to provide lethal prescriptions to mentally competent adults who have been diagnosed with a terminal illness and face the expectation that they will die within six months.
The law will take effect 90 days after the Legislature adjourns its special session on healthcare, which may not be until next year — January at the earliest, November at the latest.
The governor's action caps months of emotional and contentious debate over the End of Life Option Act, which divided physicians, ethicists, religious leaders and the Democratic majority in the Legislature.
Tim Rosales, a spokesman for Californians Against Assisted Suicide, which includes doctors, advocates for the disabled, the California Catholic Conference and other religious groups, criticized Brown's action.
"This is a dark day for California and for the Brown legacy," Rosales said. "As someone of wealth and access to the world's best medical care and doctors, the governor's background is very different than that of millions of Californians living in healthcare poverty without that same access — these are the people and families potentially hurt by giving doctors the power to prescribe lethal overdoses to patients."
Catholic Church officials, when asked for comment, said Rosales would speak for them. Rosales said the coalition is considering its options, including a lawsuit and a referendum.
Brown said he weighed the religious arguments.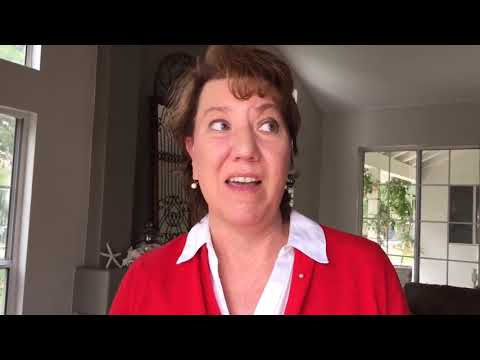 Former LAPD Det. Christy O'Donnell, who has lung cancer and few months to live, reacts to the news of Gov. Jerry Brown's signing of the controversial assisted-suicide bill.
The bill "is not an ordinary bill because it deals with life and death," Brown wrote. "The crux of the matter is whether the state of California should continue to make it a crime for a dying person to end his life, no matter how great his pain or suffering."
Sign up for our free Essential Politics newsletter >>
The issues raised by the legislation are personal ones for Brown, who has survived multiple brushes with cancer and has lost family members. Death has been a source of humor, such as in May when he ruminated on the pointlessness of pursuing perfect solutions in an imperfect world.
"It's messy, there's suffering, and in the end we all die," Brown said in a speech to a business group. "When you're 77, by the way, that's something that's a little more imminent."
He had a small basal cell carcinoma removed from near his right ear in 2008, and in 2011 he had a cancerous growth removed from his nose. The year after that, Brown was treated for early stage prostate cancer. When the treatment ended, the governor told reporters, "I'm rarin' to go. Don't expect me to leave too soon."
Brown said Monday that he carefully considered input from doctors, including two of his own, a Catholic bishop and advocates for the disabled, as well as pleas from the family of Brittany Maynard, a cancer victim who took her own life. He said he also considered input favoring the bill from retired South African Archbishop Desmond Tutu.
"I have considered the theological and religious perspectives that any deliberate shortening of one's life is sinful," he wrote.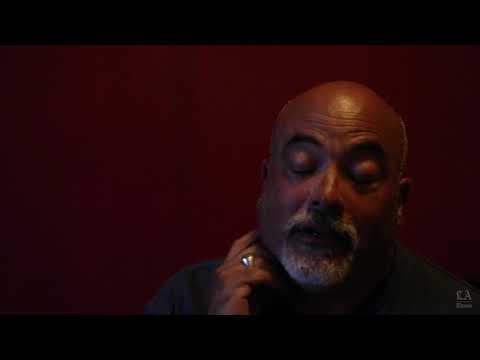 Angie Bloomquist, who suffers from ALS, wants to be able to die through doctor-prescribed medication. This month, she joined a lawsuit filed against the state that aims to protect physicians who administer lethal doses to mentally competent, termina
Maynard talked to Brown three days before her death after the 29-year-old Californian, who was dying of brain cancer, moved to Oregon last year so she could take her own life as allowed by that state's end-of-life law.
"Brittany wanted this legislation in California so others would not have to go through what she went through," Dan Diaz, Maynard's husband, said Monday, adding that Brown's action "granted one of her last wishes."
Maynard's story gained international attention after she was featured on the cover of People magazine.
Her story gave momentum to legislation that had stalled in previous years, said Assemblywoman Susan Talamantes Eggman (D-Stockton), a former hospice worker who wrote the new law.
"I feel very humbled and gratified but it's not an occasion of feeling joy over a bill that is signed," Eggman said. "I know the peace this will bring some families today and in the future."
The group Compassion & Choices, which pushed for the new law, said it hopes other states will follow California's lead.
"This is the biggest victory for the death-with-dignity movement since Oregon passed the nation's first law two decades ago," said Barbara Coombs Lee, the group's president. "Enactment of this law in California means we are providing this option to more than 1 in 10 Americans."
Most Republican lawmakers opposed the bill on moral grounds. Democrats who voted against it cited religious views or experiences in which family members given months to live by doctors had lived for years.
Brown ignored warnings that some people would be pressured into assisted suicide, Sen. Bob Huff (R-San Dimas) said.
"Let's call this for what it really is: It's not death with dignity. This is state-assisted death, physician-assisted death and relative-assisted death," Huff said.
Critics said the bill's authors bypassed the normal process for legislation. When a previous bill failed to get enough votes in regular session, a similar bill was introduced in a special session called to find funding for healthcare programs.
They also said it would be abused by greedy heirs pressuring elderly people to end their lives prematurely. But supporters of the new law said such problems have not occurred in Oregon.
In the last 17 years in Oregon, doctors have written 1,173 prescriptions. Of these, 752 patients have used the medication to bring about their deaths and 421 have chosen not to use it, said Patricia A. Gonzalez-Portillo of Compassion & Choices. It is also allowed in Washington, Vermont and Montana, although in Montana it was by a court decision.
California voters in 1992 rejected a broader proposal that would have allowed physicians to administer lethal injections to the terminally sick. Bills offering patients the right to obtain deadly drug doses failed in the Legislature in 2005, 2006 and 2007.
Those who testified for the new law include former LAPD Det. Christy O'Donnell of Valencia, who has been given a few months left to live because of lung cancer.
"Whether or not this is something people use, they now have a choice to get the medication and end their lives peacefully, painlessly and quickly," O'Donnell said.
Elizabeth Wallner, 51, of Sacramento has Stage 4 cancer in her liver and lungs and said she would consider getting a prescription if her condition deteriorated significantly. "Depending on if things got tough," she said, "I might get a prescription and I would not rule out taking it."
Twitter: @mcgreevy99
ALSO
China was left out of the landmark trade deal, but the door is left open for the future
Oregon sheriff wrote, 'Gun control is NOT the answer,' and residents agree
Sign up for Essential California for news, features and recommendations from the L.A. Times and beyond in your inbox six days a week.
You may occasionally receive promotional content from the Los Angeles Times.