Layoffs ordered at state Senate to avoid deficit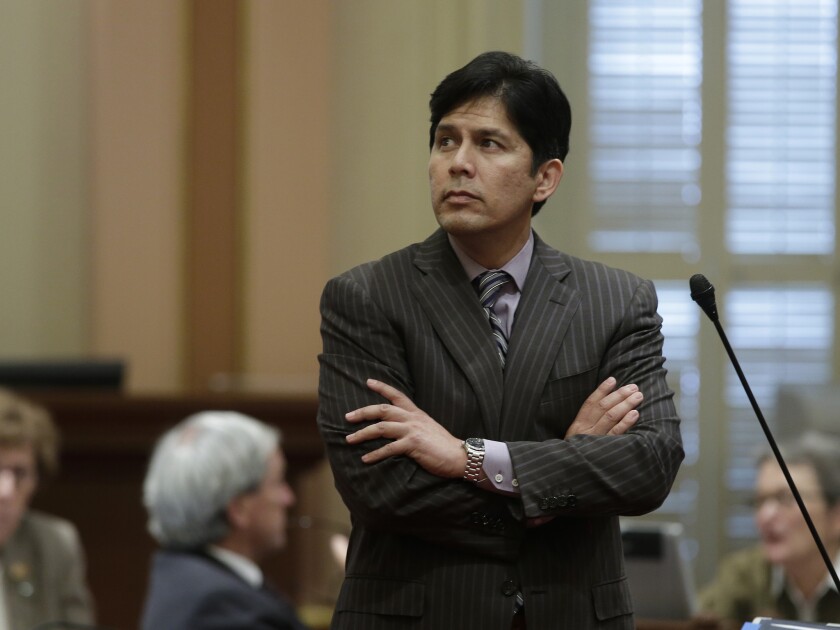 Reporting from Sacramento —
After years of turning down cost-of-living increases for its budget, the state Senate on Friday notified its workforce that 39 employees will be laid off at the end of the year to avoid a multi-million-dollar deficit, a cut of about 4% of the total staff in the upper house.
Fifty other positions are being cut through attrition and employees will pay about $30 a month more for health care insurance premiums, officials said.
The cuts and a reorganization were ordered by incoming Senate leader Kevin de Leon (D-Los Angeles), who ordered that the changes not affect the staff working in each senator's office or serving legislative committees, officials said.
"Today, the Senate made some difficult but fiscally necessary staff reductions affecting a number of steadfast public servants," De Leon said. "These were all agonizing decisions, but they were unavoidable and made in the public interest. This Senate bears an ultimate responsibility to our constituents and to California taxpayers to live within our fiscal means, even when it means doing more with less."
Instead, the cuts will hit administrative units including the Senate Office Services unit, which includes the secretarial pool, the Office of Research, which does background checks on appointees, and the Office of Floor Analyses. That last office provides nonpartisan analysis of legislation that comes to the Senate floor for a vote. That work will be shifted to the staffs of the Senate committees, officials said.
A budget crisis beginning in the 2008-09 fiscal year resulted in the Senate not accepting a budget increase in three of the next four years and taking a budget cut in one of those years. Last year, the Senate budget was increased by 5.8%, but officials said employee benefit costs have escalated beyond what the budget can cover. The Senate's budget this year is $116 million.
Senate employees with five or more years of service will get two months' severance pay in addition to any accrued vacation; newer employees will get one month of severance, officials said.
---
The stories shaping California
Get up to speed with our Essential California newsletter, sent six days a week.
You may occasionally receive promotional content from the Los Angeles Times.