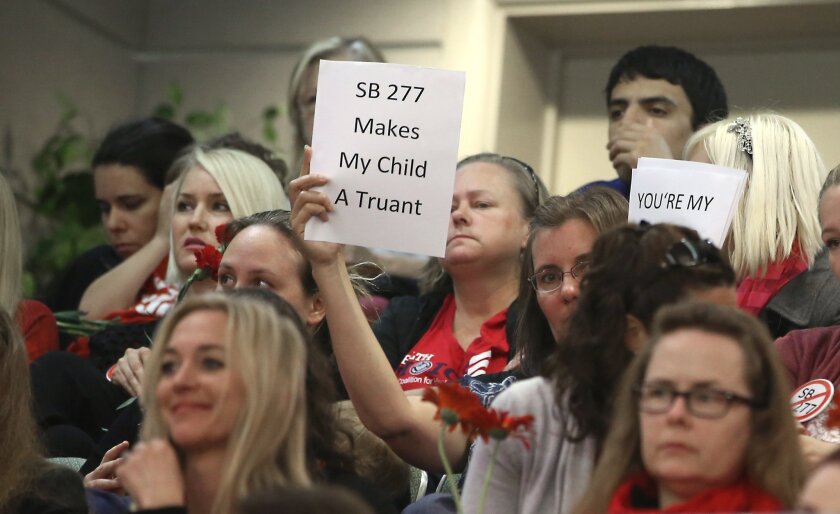 Reporting from Sacramento —
Opponents of a bill requiring more schoolchildren in California to get vaccinated will bring in a legal scholar Tuesday to argue it is unconstitutional, but the controversial measure is likely to get out of the Senate Judiciary Committee this afternoon.
The California Coalition of Health Choice plans an 11 a.m. rally on the Capitol steps Tuesday before the committee hearing.
The group has enlisted Mary Holland, director of the Graduate Legal Skills Program at New York University School of Law, to indicate that the measure by Democratic Sens. Richard Pan of Sacramento and Ben Allen of Santa Monica will not stand up to legal challenges in court.
"Separate but equal didn't work and will not work today," Holland said in a statement. "SB 277 is taking us back in time, discriminating against an entire class of children. This bill appears to be unconstitutional under California law, and if passed in this form, will wreak havoc in California courts."
However, the bill has a good chance of winning approval of the seven-person committee, which includes four coauthors of the bill, including committee chairwoman Hannah-Beth Jackson.
A fifth committee member, Sen. Bill Monning (D-Carmel), has voted for the bill in two previous committees.
---