Cold front could bring wind and light rain to L.A. area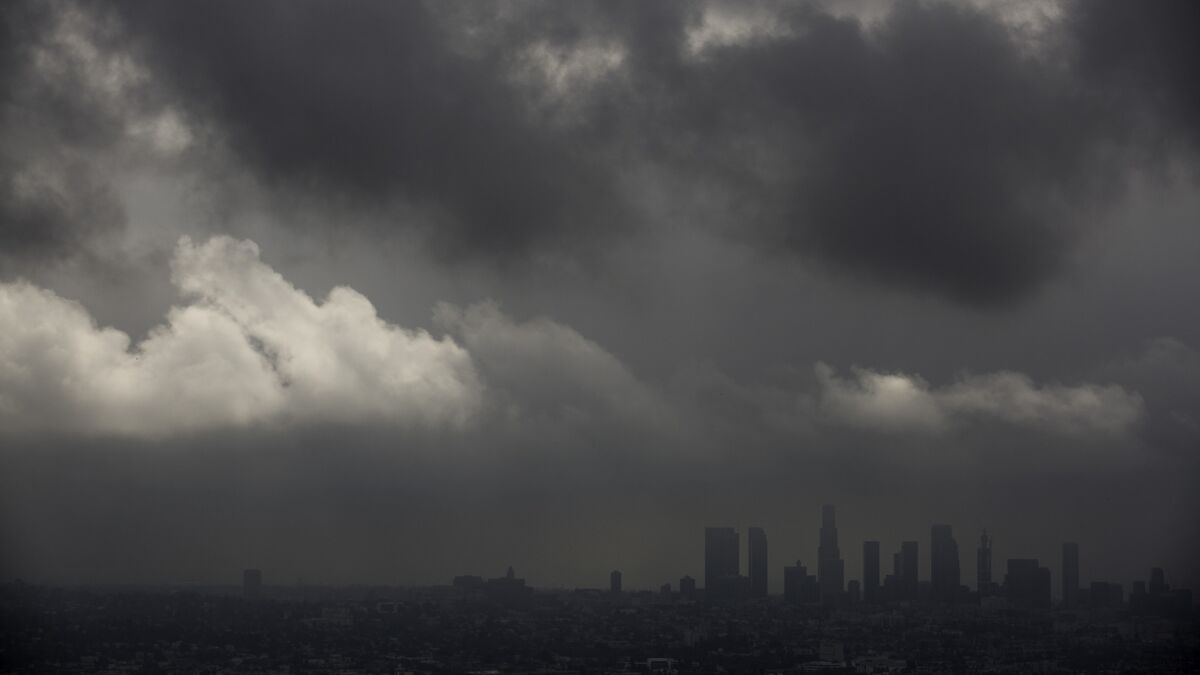 A cold front could bring wind and light rain to the Los Angeles area starting Monday, according to the National Weather Service.
Temperatures are expected to drop, with highs ranging from the high 60s to low 70s Monday and Tuesday as a trough of low pressure moves through the area, said Scott Sukup, a meteorologist with the National Weather Service in Oxnard.
The chance of showers is still relatively low -- about 30% starting Monday afternoon, Sukup said. "If the L.A. area does get any rain it should be pretty light, generally less than a tenth of an inch or so," he said.
Winds are expected to be a little stronger than usual, about 15 to 20 mph in the metro area.
The system, said Sukup, "will probably be pretty similar to one we had a week ago where there was some scattered light showers."
In the Inland Empire, meteorologists are expecting stronger winds in the San Bernardino mountains, with gusts up to 30 mph near Big Bear Lake.
Twitter: @palomaesquivel
ALSO
UFO scares are the price we pay for secret missile tests, expert says
Restoration work begins on part of Salton Sea