Dr. Charles S. Lieber dies at 78; researcher demonstrated that alcohol is a liver toxin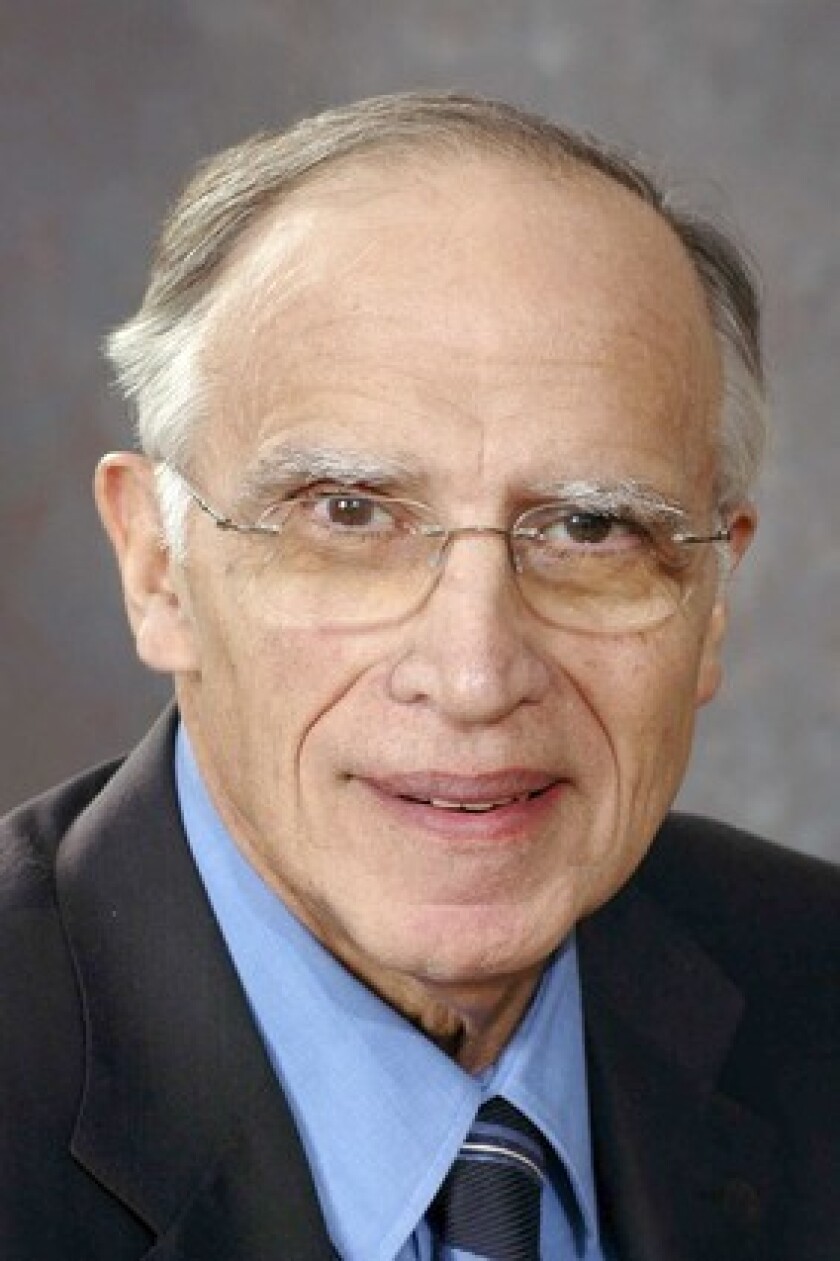 Dr. Charles S. Lieber, who overturned conventional wisdom by demonstrating that alcohol is a toxin that can damage the liver and that alcoholism is a disease that can be treated, died March 1 at his home in Tenafly, N.J. He was 78 and had been battling stomach cancer.
Before his work in the 1970s, researchers had thought that alcohol itself was harmless and that cirrhosis of the liver occurred because most alcoholics suffered from malnutrition. Alcoholism was considered a moral defect.
Lieber showed otherwise and demonstrated that excessive drinking could change metabolism in the liver to convert a number of normally harmless chemicals, including acetaminophen, into toxins.
"If you look at his contributions, we all owe Dr. Lieber an enormous debt of gratitude for helping to set into place the science that supports all the work around alcohol and alcoholism," said Robert Lindsey, president and chief executive of the National Council on Alcoholism and Drug Dependence.
"Even today, the government standards for how much a normal person can drink are based on his research," added Dr. Norman Pace, a longtime researcher in alcoholism. "The most important thing you can say about him is, 'The guy should have gotten a Nobel Prize.' "
When Lieber began his work in the 1960s, physicians generally assumed that alcohol was a relatively harmless chemical, like sugar, and that the liver damage associated with excessive drinking occurred because the drinkers had a poor diet and suffered malnutrition.
In experiments at what is now the James J. Peters VA Medical Center in the Bronx, N.Y., and the Mount Sinai School of Medicine, Lieber fed baboons the equivalent of a fifth of liquor every day for up to four years -- no mean feat in itself, Pace noted, because the animals do not like the taste of booze.
Lieber reported in 1974 that the baboons developed cirrhosis of the liver, even though their diet was carefully controlled and very healthful.
He subsequently demonstrated the existence of two important enzyme systems in the liver, one that converts alcohol to the toxin acetaldehyde and a second that breaks acetaldehyde down into benign chemicals. Persistent drinking activates this system, so that it overproduces acetaldehyde without destroying all of it -- leading to liver damage.
Once activated, this system continues to operate, converting a variety of chemicals, including anesthetics, industrial solvents, various carcinogens, acetaminophen (Tylenol) and vitamin A, into toxins.
Pace compared this activation to the pickling of a cucumber: Once it is activated, you can never go back to normal.
In related experiments, he demonstrated that women -- unlike men -- do not have the first enzyme in the lining of their stomachs, which explains why they are more susceptible to the effects of the chemical.
Lieber also demonstrated that alcohol consumption promotes hepatitis and pioneered the therapeutic use of the supplement S-adenosylmethionine, or SAMe, to prevent liver toxicity.
Earlier in his career, Lieber had also shown that treating some patients who suffered from alcoholic liver disease with antibiotics blocked the conversion of urea in the stomach into ammonia, which produces a variety of deleterious effects. He attributed the effects to the killing of bacteria in the stomach and said that he saw such bacteria under the microscope.
The prevailing wisdom, however, was that the stomach was too acidic for bacteria to survive, and his observation was discounted until the 1980s, when Australian researchers Dr. Barry J. Marshall and Dr. J. Robin Warren isolated Helicobacter pylori from the stomach and demonstrated that it caused ulcers and stomach cancer. They won the 2005 Nobel Prize in medicine for their discovery.
Charles Saul Lieber was born on Feb. 13, 1931, in Antwerp, Belgium. With World War II looming, the family escaped to France and then to Switzerland, where he lived for four years with a Swiss family that rescued him from a refugee camp.
After the war, he returned to Belgium, where he received his medical degree in 1955 from the University of Brussels. There, he studied ulcers, prompted by an incident at the age of 18 when part of his stomach was removed to prevent him from bleeding to death.
He came to Boston City Hospital on a fellowship and remained in the United States the rest of his life, becoming a naturalized citizen in 1974.
During his career, Lieber published nearly 1,000 research papers and 15 books, trained more than 200 researchers and received numerous awards. In 1977, in cooperation with the National Council on Alcoholism and Drug Dependence, he used his own credit to establish the first journal devoted to alcohol studies, Alcoholism: Clinical and Experimental Research.
Lieber is survived by his second wife, Dr. Maria Leo-Lieber; three daughters, Sarah of Englewood Cliffs, N.J., Collette Lieber-Fried of Upper Saddle River, N.J., and Leah Lieber-Rafiy of New York; two sons, Daniel of Larchmont, N.Y., and Samuel of Livingston, N.J.; and six grandchildren.
---
The Latinx experience chronicled
Get the Latinx Files newsletter for stories that capture the multitudes within our communities.
You may occasionally receive promotional content from the Los Angeles Times.