Mall victims were just ordinary folks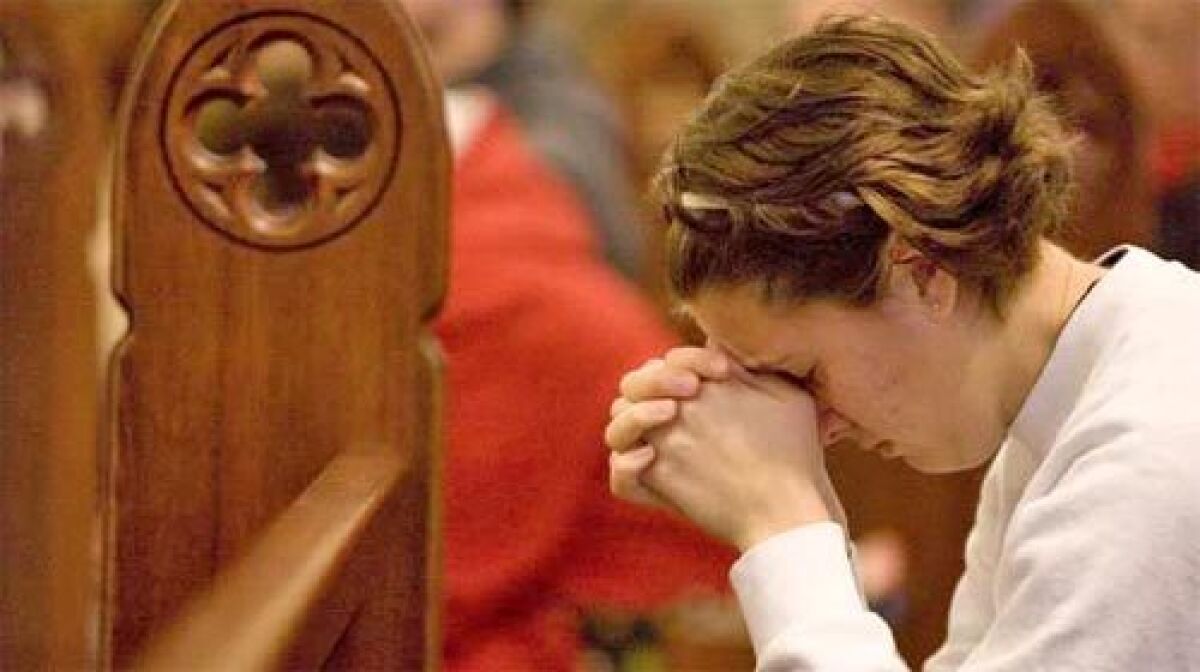 Los Angeles Times Staff Writers
OMAHA —
Gary Joy was a poet at heart. Beverly Flynn wrapped gifts at the Westroads Mall because she relished the holiday buzz. Angie Schuster was in love and busy planning her future.
They and five others were killed Wednesday by a suicidal 19-year-old who sprayed the Von Maur department store with about 30 rounds from an AK-47 rifle he had stolen from his stepfather. The killer, Robert Hawkins, then turned the gun on himself.
As thick snow blanketed the city Thursday, residents packed churches for prayer vigils. Police ordered extra patrols at other area malls as they continued to investigate Nebraska's deadliest shootings in almost 50 years. The attack, they said, was over before the first police officer arrived on the scene.
"It doesn't appear there was an opportunity for mall security or police officers to engage this shooter," Chief Thomas Warren said at a City Hall press conference.
Surveillance tapes showed that Hawkins entered the mall about 1:30 p.m. He quickly left, Warren said, possibly because there were mall security officers nearby. They were unarmed.
Hawkins, who appeared to have been hiding the rifle under his sweat shirt, came back several minutes later and immediately took an elevator to the third floor of the Von Maur department store, where he opened fire.
The first 911 call went out at 1:43 p.m. Officers arrived six minutes later, Warren said, but Hawkins had enough time to unleash the attack that left two shoppers and six Von Maur employees dead and five others injured.
Warren said that before the shootings, Hawkins left a suicide note for his mother, sent text messages to his former girlfriend and visited briefly with a friend who lived near the upscale mall.
According to authorities, Hawkins had spent several years in foster care after making threats against his parents. He dropped out of high school in 2006, had recently been fired from his job at a McDonald's restaurant and had split up with his girlfriend.
The chief said it was not known when Hawkins had stolen his stepfather's gun.
In remembering the victims on Thursday, Mayor Mike Fahey noted that "these were innocent people going about their daily lives . . . who did not deserve what happened."
Flynn, a 47-year-old mother of three, loved to give people gifts, said David Moody, her supervisor at a local real estate office. She would plant roses in the garden of every house she sold.
Flynn had taken a part-time job wrapping gifts at Von Maur because she loved the Christmas season.
"She is a very caring person," Moody said. "If you were in pain, she'd be right there."
Angie Schuster, 36, had worked at Von Maur for 10 years and was a manager in the girls' clothing department. "Angie was a very sweet and tender person," her family said in a statement. "She really loved children and talked about her nieces and nephew all the time. She was in love with her boyfriend and very happy about the life they were planning together."
Janet Jorgenson, 66, a grandmother of eight, had worked in the store for several years. She and her husband were to have celebrated their 50th wedding anniversary next year. On Thursday, family members and neighbors gathered in the driveway of her robin's-egg-blue house, hugging and crying.
"She was just a really wonderful lady," said one man who would identify himself only as her son-in-law.
Joy, 56, spent his days working at the housekeeping department of Von Maur but wrote poems and short stories in his spare time, his mother said.
Inez Joy, 91, was surprised to learn Thursday that he had signed up to be an organ donor.
"He was helping somebody -- that's what he wanted to do," she said.
A former schoolteacher, Inez Joy told reporters at her Omaha retirement home that she was speaking out not only to celebrate her son, but to draw attention to the shooter.
"He should have been helped along the way," she said of Hawkins. "He was only 19 years old."
Riccardi reported from Omaha and Correll from Denver.
---
Must-read stories from the L.A. Times
Get the day's top news with our Today's Headlines newsletter, sent every weekday morning.
You may occasionally receive promotional content from the Los Angeles Times.